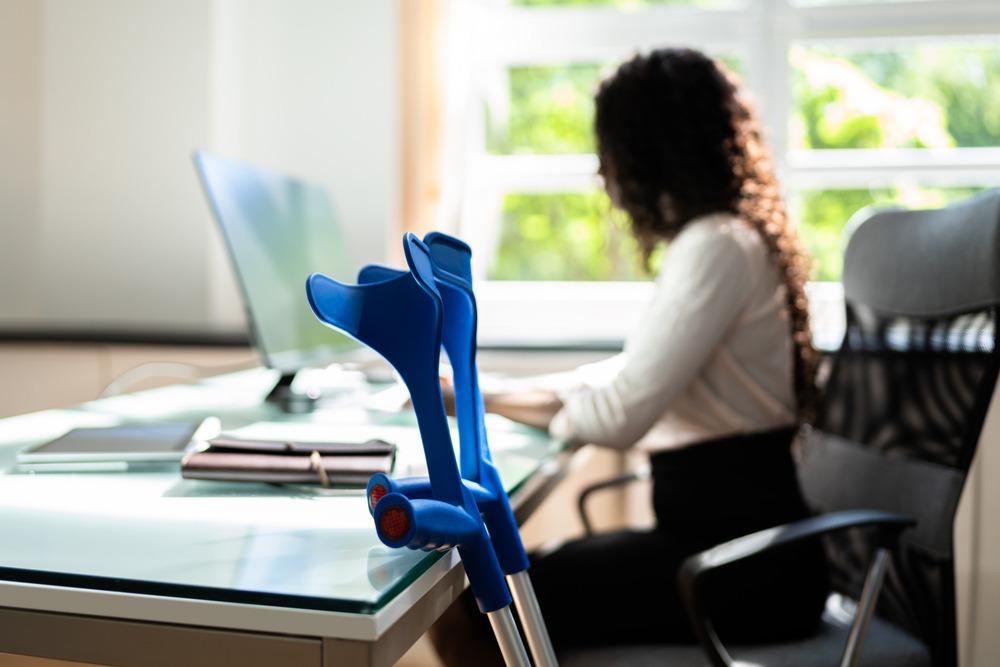 The opinions of physicians play a central role in getting approval for Social Security Disability payments. For this reason, it is important to pay attention to what you tell your doctor. In fact, there are some things you should not tell a disability doctor because it could jeopardize your approval for benefits.
This is especially true if the Social Security Administration sends you for a consultative exam, which is an evaluation by a doctor hired by the agency. The doctor will ask you many questions and observe your ability to handle some tasks, but you will not have time to build a relationship like you would with your personal doctor.
Understanding the Doctor's Role in the Disability Determination Process
When you file your claim for either Social Security Disability Insurance (SSDI) or Supplemental Security Income (SSI), you will include contact information for your doctors, specialists, and others involved in your care. The information they provide will be key in the disability determination process and whether or not you receive approval for benefits.
It is important to always be honest, straightforward, and comprehensive with any doctor you see. Report all your symptoms, discuss how your condition affects your everyday life, and ask questions about your treatment and prognosis. Do not try to be tough or worry that you are bothering them by discussing additional concerns.
What If I Have to See a Doctor Paid By the Social Security Administration?
In some cases, the Social Security Administration may request that you have a consultative examination with a doctor they will hire and pay. This doctor is working for the agency, so you cannot count on them to be invested in your case or whether or not you receive approval for your claim.
It is vital that you make the best possible impression. Get there on time and come armed with your medical records, imaging, test results, and other information from your usual physician. They will likely give these records more weight than anything you tell them. However, knowing what to say during this exam is also crucial.
For a legal consultation with a lawyer serving North Carolina and South Carolina, call 828.286.3866
Communicating With the Doctor During the Exam
Whether you are meeting with your own doctor or a doctor hired by the Social Security Administration, there are some things you should know about what to say. To best support your SSDI or SSI claim, you should never:
Say You Are Okay
Do not tell the doctor you are "okay," "fine," or "pretty good" when you are there for an assessment of your condition. Even saying this out of habit could jeopardize your claim. Be honest about your complaints, symptoms, and other details of your condition.
Tell Them You Are Not in Pain
Many people learn to hide their pain to make it through their lives every day. No one wants to admit they are having a hard time, but you need to tell the doctor about any and all pain you are experiencing. Pain is often an essential part of getting approval for a disability claim.
Downplay Your Condition
You should include all symptoms you experience without downplaying your condition or how it affects you. Even if you believe some details seem too personal or embarrassing, they might be necessary to confirm your abilities or impairment level.
Exaggerate Your Symptoms or Disabilities
While you should always be open and honest about your condition, do not exaggerate or claim to have symptoms that you do not. The doctor will likely see through it, which could make them doubt other things you tell them, ultimately harming your claim.
Give Your Opinion
It is understandable if you are frustrated about attending a consultative exam, seeing multiple doctors, or even the quality of treatment you are receiving. However, during an exam is not the time to voice your opinion. Offer only the necessary information rather than your thoughts about your condition or medical care.
Personal Injury Lawyer Near Me 828.286.3866
How Can a North Carolina Social Security Disability Attorney Help Me?
If you have concerns about your application for SSDI or SSI, or if the Social Security Administration denied your initial claim, you may want to consider hiring a Social Security Disability lawyer who helps North Carolina residents with their applications. An attorney can help you support your claim, understand the process, and appeal a denial.
The Social Security Administration denies more than two-thirds of all first-time applicants. Many later receive approval through the appeals process. A law firm that handles these cases can review your options today for free, with no upfront or out-of-pocket costs.
Speak to a Lawyer for Free Today
Attorney Andrea G. Farmer represents clients in North Carolina who are seeking help with their SSDI or SSI claim. Contact Farmer & Morris Law, PLLC today at (828) 286-3866 for your free case review.
Call or text 828.286.3866 or complete a Case Evaluation form