Social Security Disability Insurance (SSDI) benefits are awarded to disabled individuals who worked and paid Social Security insurance, while Supplemental Security Income (SSI) awards benefits to people who have a demonstrated financial need and few or no other resources for assistance. Each program requires you to prove you have a medical injury or illness that will last for at least one year.
Both programs award medical and monthly financial benefits. Our Social Security Disability team will help you understand the difference between SSI and SSDI and how you might qualify for both programs at the same time. Our team will help you understand the information your application requires, the types and amounts of benefits you qualify for, and the complexities of the application process.
Qualifying for SSDI Benefits
As part of your employment, you likely noticed that Social Security insurance was deducted from your paycheck. Your participation in this insurance program entitles you to benefits if you become disabled by an injury or illness. To qualify for SSDI benefits, you must:
Have worked long enough

Have worked recently enough

Have paid Social Security insurance
Your paychecks and tax records will establish your previous participation in SS insurance. Your medical records will prove your disability and its severity. Our SSD team members will help you gather the information that proves both elements of eligibility. You will be required to provide information about you, your work history, and your disabling injury or illness.
Qualifying for SSI Benefits
If your current and expected financial records demonstrate you are in need, you may qualify for SSI medical and financial benefits. Your medical and financial details will help establish your need. To qualify for SSI benefits, you must:
Have a verifiable financial need

Have few, if any, additional resources

Have a qualifying disability of illness
You also qualify for SSI benefits if you are blind or have reached retirement age. Our team will help you establish your financial need with tax forms and other financial records. We will also guide you through the complex application process.
The SSD Application Process
Completing your SSD application is a time-consuming, involved, and multi-step process that starts with compiling the required information. Once your information is compiled, and your application is submitted, the process goes on to include:
A review of your application to ensure it meets basic requirements

A review of your qualifying employment history and timeline

A review of your current employment and income

Your application is sent to the Disability Determination Services
Your state's SSD agency will then make a decision on your application. Our Social Security Disability attorney will explain how to complete your application, compile the required information, and submit a complete and accurate application. If your application is approved, it typically takes several months to start receiving benefits. If your application is denied, our team will help you file an appeal.
Our Team's Role in the SSD Application Process
You do not have to complete and submit your application on your own. When our law firm represents you, our SSD lawyer will fight hard to help you get the benefits you need and are entitled to. We will:
Review the cause of your disability

Review your future prognosis

Identify the right SSD program for you

Explore potential concurrent SSD benefits

Read and review your application
Our team will determine whether your condition meets the criteria for Compassionate Allowance or appears on SSA's Listing of Impairments. We will also help you file an appeal if your original request for benefits is denied.
Client Recommendations and Testimonials
Our team works hard for the best interest of the clients we represent. Previous clients leave recommendations like these:
"Andrea stuck with me to the end…Her staff was great and would always get right back with me. I wasn't just "a file in a cabinet" and I was treated as if I was the only client." – Lavonda

"Andrea made me feel very comfortable and let me know from the beginning that she really cares for her clients…I have full confidence in Andrea. Thank you!" – Debbie
Our team works hard to create a 360-degree client service experience. Read more reviews and testimonials like these on our client testimonials page.
Personal Injury Lawyer Near Me 828.286.3866
Review Your Disability Case Today
Are you or someone you love applying for Social Security Disability benefits? Our team will explain the difference between SSI and SSDI benefits, which you are entitled to, and why you might be eligible for both programs simultaneously. Contact our Farmer & Morris Law, PLLC team by calling (828) 286-3866 today.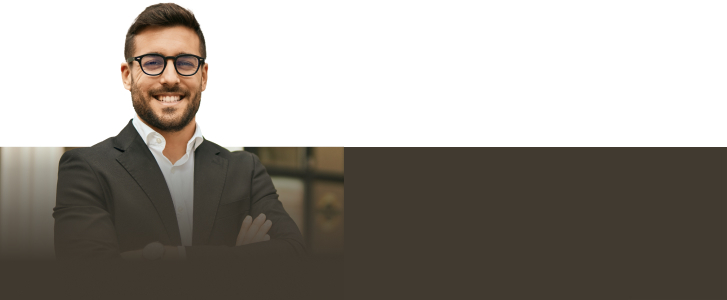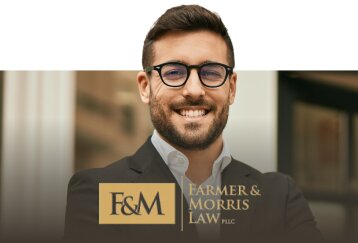 Contact our team today so we can fight to help you get the compensation you deserve.

Contact Our Firm Today »