If you applied for Social Security Disability (SSD) benefits and got denied by the Social Security Administration (SSA), your quest to collect compensation may be just beginning. With the help of a Social Security Disability lawyer, you may be able to navigate the appeals process and potentially reverse a denial. How successful your appeal is may depend on a number of factors.
At Farmer & Morris Law, PLLC, our Gaffney Social Security Disability lawyers want to help you get your appeal approved as quickly as possible. We have helped many injured workers collect disability benefits and want to put our knowledge and resources to work for you. We offer the first consultation for free, and we only collect a fee when you receive benefits.
How to Appeal a Social Security Disability Denial
If you have received notification that your Social Security Disability claim was denied, then you are like most people who apply for benefits. Many applicants do not get approved on their first try.
However, there is good news: The appeals process offers a number of opportunities to convince the SSA that its decision to deny you was in error. The stronger the case you put forward during this process, the better the chance you have of collecting benefits. A lawyer from our firm can guide you through the appeals process, which involves these stages:
The Request for Reconsideration Stage
Within 60 days of receiving a denial notification, you must file a Request for Reconsideration Form with the SSA. Just as it sounds, a request for reconsideration is a formal appeal to the SSA asking it to take another look at your claim and, ideally, reverse its decision.
You are allowed to submit additional supporting documentation that strengthens your claim, and our team may help you gather this information. Supporting information may include:
Medical records

Expert testimony from a medical professional

Video footage of the accident that led to your injuries

Salary information, such as your W-2 or tax return forms

Results from physical examination, lab tests, and imaging scans
Your social security disability lawyer can also review your initial claim to see if it contains errors that might have led to its denial. Our legal team works hard to submit accurate claims so that our clients may receive the benefits they need.
The Administrative Law Judge (ALJ) Hearing Stage
If your request for reconsideration is denied, you may then request a hearing in front of an administrative law judge (ALJ), a specially appointed judge that listens to Social Security Disability denials. Of all the stages in the appeals process, the ALJ hearing stage offers the highest statistical chance of approval, so you want to make the most of it.
You can expect the following to occur in your hearing:
The SSA may conduct your hearing in person or via telephone/video call. When applicable, COVID-19 precautions can affect your hearing date or other procedures.

The ALJ will explain to you what issues exist in your case, then ask questions for clarification.

The ALJ may ask a medical or vocational expert questions to gain insight into your injury, employment, and other information that might affect whether you are entitled to receive benefits.

The ALJ may request that you present evidence to support the claims you make in your case.
Our attorneys may help you gather evidence and prepare for the hearing. When the date comes, we will appear with you and argue your case on your behalf. Our team has been able to get candidates approved at the hearing stage.
The Appeals Council Stage
In the unlikely event your appeal gets denied at the hearing stage, you may then take it to the Appeals Council, a group of representatives who will look at the evidence. They then decide to approve your claim, deny it, or send it back to an ALJ for further review.
Federal Court
The last step of the appeals process, which is rarely necessary, is to take your claim to federal court. You would have a hearing with the nearest federal district in your area and have your case reviewed. If your case is denied at this final stage, you will not be able to continue pursuing disability benefits.
The Gaffney Social Security Disability lawyers at Farmer & Morris Law, PLLC, want to help you submit an appeal that gives you a higher chance of approval. We are prepared to guide you throughout the appeals process and answer any questions you might have.
How You May Qualify for Social Security Disability
To get an approval, you must make a strong case that you meet both the medical and nonmedical requirements for Social Security Disability. These requirements can vary based on which program you are seeking benefits from, such as Social Security Disability Insurance (SSDI) or Supplemental Security Income (SSI).
Social Security Disability Medical Requirements
Social Security Disability requires you to be fully disabled. Unlike with the U.S. Department of Veterans Affairs (VA) benefits, you cannot claim Social Security for partial disability.
According to the SSA, "fully disabled" means you are unable to sustain gainful employment because of your disability. However, you may be able to collect benefits if you are employed only seasonally or on a part-time basis and do not earn a living from work that places you above the poverty line.
Social Security Disability Nonmedical Requirements
The nonmedical requirements for SSDI and SSI are very different. SSDI is a government-run disability insurance program. It offers benefits only to people who have paid into the system at a sufficient level.
The SSA measures your contributions by how many "credits" you have accumulated during your working years. If you haven't worked enough years or earned enough credits during the years you were working, you may not qualify on a nonmedical basis for SSDI.
People who fail to qualify for SSDI may qualify for SSI, which is a means-tested benefits program for the needy. To qualify nonmedically for SSI, your total income and total assets must fall below certain levels.
Partial Social Security Disability Benefits
You cannot get approved for either SSDI or SSI with a partial disability. You must be able to prove to the SSA that you are fully disabled.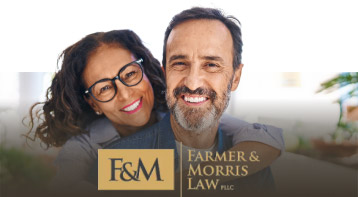 Our goal is excellence in legal representation, in every case, with every client and at every stage.

Contact Our Firm Today »
What Services You Can Expect If You Work with an SSD Lawyer from Our Firm
If you decide to work with a Gaffney Social Security Disability lawyer from Farmer & Morris Law, PLLC, you can expect the following services:
Private investigation:

We can investigate how you sustained your disability, then collect evidence to prove the key facts of your case. For example, if you suffered a spinal cord injury after getting into an

automobile accident

on Interstate 85, we may look for video footage that captured this accident or contact eyewitnesses.

Administrative tasks:

The SSD benefits process can be overwhelming for people who have navigated the system before. Our law firm can handle legal paperwork for your claim because we understand which deadlines might apply to your case. Additionally, if court officials or SSA administrators reach out for clarification on your case, we can respond on your behalf.

Legal representation:

Whether you are going through the claims or appeals process, a lawyer from our firm can attend hearings and other legal proceedings on your behalf to petition for your right to receive disability benefits. They can present your case and speak with the judge reviewing your case.
If you have additional questions about your case at any point in your legal journey, our team will provide legal counsel.
Our Lawyers May Be Able to Help You Pursue Other Compensation
Our attorneys at Farmer & Morris Law, PLLC, handle various types of cases. If, upon working on your case, we discover you may qualify to file a separate claim to recover compensation, we may suggest another attorney from our team. For example, if you became disabled after a truck accident or work-related accident, you might qualify for a personal injury lawsuit or workers' compensation claim, respectively.
However, if you decide to pursue workers' compensation and SSD benefits at the same time, this may affect how many disability benefits you can receive. According to the SSA, as long as the total amount of your workers' compensation and SSD benefits do not exceed 80 percent of your average weekly earnings, you can receive both forms of compensation.
Call Now for a Free Social Security Disability Case Evaluation
The Gaffney Social Security Disability lawyers at Farmer & Morris Law, PLLC, may be able to help you reverse your denial and start collecting benefits as soon as possible. We offer a free consultation and never collect a fee until you start receiving benefits. To speak with a member of our team today, call us at (828) 286-3866.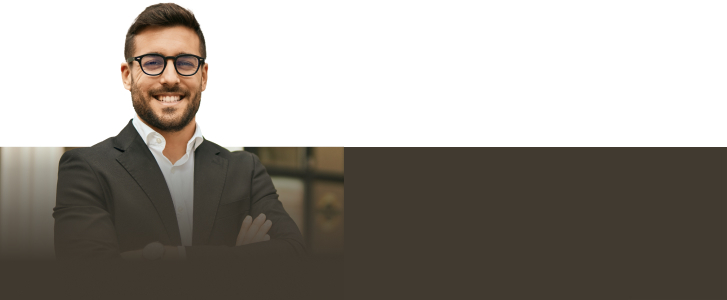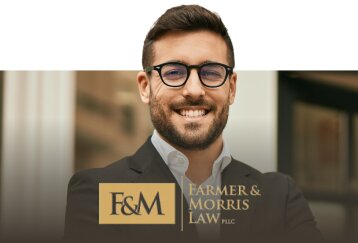 Contact our team today so we can fight to help you get the compensation you deserve.

Contact Our Firm Today »