Social Security Disability benefits are designed to meet the ongoing financial needs of individuals who cannot work to support themselves. If you or someone you love is in this position due to a disabling condition, our Social Security Disability lawyer will explain your options. We will help you determine which program is right for you and help you navigate the complicated application process.
On your own, it can be hard to understand your next steps and gather all the personal information and medical evidence Social Security Administration (SSA) officials require. Our Belmont Social Security Disability lawyer at Farmer & Morris Law, PLLC can also help you file an appeal if your application for benefits was denied.
The Benefits of Hiring Our Belmont, NC Social Security Disability Lawyer
You do not have to apply for the benefits you need without our legal guidance and direction. We will support you throughout the process by:
Explaining relevant state and federal laws and regulations

Consulting medical experts to support your need for benefits

Explaining the possible timeline of the application process

Explaining when benefits will start once your application is approved
One of our goals as we represent you is to provide excellent client service and support. We even offer a free case review and host a 24/7 helpline so you can get answers to questions on your case at any time.
Our Social Security Disability Clients Recommend Farmer & Morris Law, PLLC
Our law firm is committed to helping clients with disabilities get the medical and financial support they need. One previous client says:
"After both my primary care physician and my surgeon deemed my neck and back issues severe and irreversible, Social Security denied my claim for disability … I found Farmer & Morris with Andrea Farmer … My claim for disability was approved … I am forever grateful to them."— Tammi Kale
Find additional client reviews on our testimonials page, and see what it means to work with our client-focused, results-driven law firm.
What You Need to Know About Social Security Disability Programs in Belmont
Social Security Disability benefits are offered through two distinct programs. Applying for the right program is an important part of your case. The basic requirements for each program are similar. Generally, you must have a documented disability that is expected to last at least a year and meet other qualifying factors.
Determining your eligibility based on your current mental or physical health could be a simpler process if it appears on SSA's Listing of Impairments. Our case assessment team will review this listing and your medical records with you. If your condition qualifies, we will help you complete the appropriate application.
You Could Be Entitled to Social Security Disability Insurance Benefits
Eligibility for Social Security Disability Insurance (SSDI) benefits is based on your work history. The qualifying factors include:
You are unable to participate in any successfully gainful activity because of your disability

Your disability is expected to affect you for at least a year or end in death

You worked long enough and recently enough at a job that pays into Social Security
We will gather your employment records to prove your work history and help you compile the medical evidence the application requires.
You Could Be Entitled to Supplemental Security Income Benefits
Supplemental Security Income (SSI) eligibility benefits are available for disabled individuals whose need for benefits is based on their income and financial needs. To qualify, you must:
Have little or no resources available to you

Have little or no sources of income

Have a disability or blindness
Our Social Security Disability team will help you gather the personal and financial information that demonstrates your need-based status. We will also help you document your current medical condition.
Obtaining Concurrent Social Security Disability Benefits in Belmont, NC
Sometimes, disabled individuals qualify for both benefits programs simultaneously. This is called receiving concurrent benefits. You qualify if you are eligible for SSDI benefits due to your work history but the monthly financial benefits you receive also meet the income threshold for SSI qualification. If you or a loved one is eligible, we will help you apply for concurrent benefits.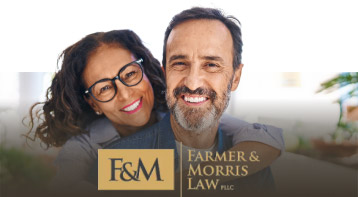 Our goal is excellence in legal representation, in every case, with every client and at every stage.

Contact Our Firm Today »
How to Navigate the Social Security Disability Application Process
Applying for benefits is a time-consuming process with a complex application that requires a wealth of information. Our Belmont Social Security Disability lawyer can help you by:
Explaining the application process

Obtaining required medical evidence

Collecting required personal information

Compiling required financial data

Checking your application for errors
At Farmer & Morris Law, PLLC, we help you complete the application process, explaining each step. We also keep you apprised of any updates and developments as your case moves through the SSA system.
How to Appeal a Rejected Social Security Disability Application
You do not have to give up hope of recovering SSDI or SSI benefits if your application is denied. Instead, our law firm will help you understand and navigate the appeals process, which generally includes the following steps:
Request a reconsideration

Request an Administrative Law Judge (ALJ) hearing

Request an Appeals Council review

File a lawsuit in federal court
Each stage is successive and involves a new set of eyes reviewing your rejected application. Our Social Security Disability lawyer will represent you at each appeal step and prepare you and any witnesses to testify at your hearing.
Your Social Security Disability Case Evaluation Is Free
If you or a loved one is disabled and cannot work to support yourself, our Belmont Social Security Disability lawyer can help you apply for medical and financial benefits. We can also help you appeal against a rejected application.
Learn more about the benefits you could be entitled to receive by contacting our case evaluation team at Farmer & Morris Law, PLLC today. Our experienced attorneys can offer legal advice and guide you through the process when you hire us.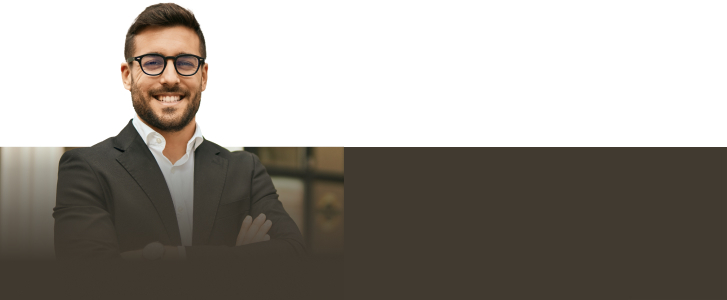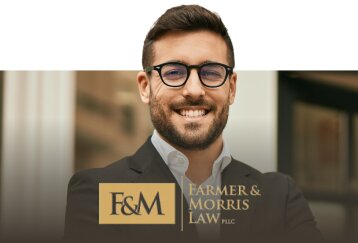 Contact our team today so we can fight to help you get the compensation you deserve.

Contact Our Firm Today »