If you need help with your claim, a Blacksburg Social Security Disability lawyer from Farmer & Morris Law, PLLC, is here. We bring knowledge and experience when handling your claim so you can focus on your health and daily needs. If you can no longer work because of your medical condition, we can help you navigate the Social Security Disability claims process.
Navigating the claims process can be difficult, especially when you have a medical condition that makes it hard to just get through the day. Our Cherokee County legal team provides complimentary consultations. During this initial free evaluation, we can help you explore your options and choose the best path for you.
Understanding Social Security Disability and Determining if You Qualify
Social Security Disability is a compensation program that helps those with a long-term, impairing condition that keeps them from "substantial gainful activity (SGA)." In general, this means if your health keeps you from working and earning a living for a year or more, you may qualify.
Who Qualifies for Social Security Disability Benefits?
Those who qualify for one of the two Social Security Disability programs will:
Meet the criteria listed for their condition in the

Social Security Administration Blue Book

; or

Have a condition that keeps them from working for a year or more; or

Receive a diagnosis for a condition that will lead to their death
Each of the programs also has additional criteria to qualify. This is included in the Social Security Administration Red Book. Our team can also go over this information with you.
Social Security Disability Insurance (SSDI)
SSDI is the most common program for workers whose health prevents them from working until retirement age. SSDI requires you to earn Social Security credits based on your history of working.
While there are no caps on unearned or household income for SSDI, you cannot earn more than the current SGA limit and qualify. This does not consider passive income such as rental units.
Supplemental Security Income (SSI)
On the other hand, SSI has strict income limits, and you can only qualify if you have limited assets. There is no work requirement.
Some applicants who have a history of working but extremely low assets could qualify for both SSDI and SSI.
What Documentation Is Needed to Prove My Claim?
When you file your claim, you will need to submit information about your medical care providers, income, and more. The disability examiners who handle your claim will use this information to gather the medical records and paperwork necessary.
Our team can review your claim paperwork before submission to ensure you include all the pertinent information and the level of detail necessary for the Social Security Administration to approve your benefits.
Let Farmer & Morris Law, PLLC Help You Prepare and File Your Claim
At Farmer & Morris Law, PLLC, our team is here for you. We understand how stressful and frustrating it can be to be hurt or sick and unable to work. We know you need disability compensation, and we want to help you get it.
Our Attorneys Can Help You File Your Claim or Appeal a Denial
We help with Social Security Disability claims throughout the process. We will review your initial claim or help you fight a denial. We understand how to prepare and file claims, how the disability examiner will determine if you qualify, and how to appeal a denial.
We Can Take Specific Actions to Help You Get the Benefits You Deserve
If you have questions or concerns about your Blacksburg Social Security Disability benefits, our team will evaluate your case to determine:
If you may qualify for SSDI, SSI, or both

If there are other programs that might suit your needs

If you have enough evidence to support your claim

Your next steps after a denial
When you contact an attorney at Farmer & Morris Law, PLLC, be prepared to discuss your medical condition, diagnostic tests, symptoms that prevent you from working, and your current financial status.
We can review the medical evidence and determine if anything additional is needed to support your claim. We will also help you prepare your application or represent you through the appeals process.
Attorney Andrea Farmer Handles Social Security Disability Blacksburg Cases
Attorney Andrea G. Farmer is a board-certified specialist in Social Security Disability law by the North Carolina State Bar. She has more than a decade of experience practicing Social Security Disability law in North Carolina and South Carolina and focuses on these cases almost exclusively now.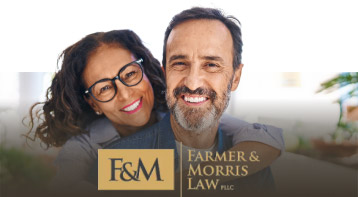 Our goal is excellence in legal representation, in every case, with every client and at every stage.

Contact Our Firm Today »
Appealing a Denial for Social Security Disability
Unfortunately, many people receive denials based on their initial claim for Social Security Disability benefits. Once you receive the determination letter, you usually have 60 days to request an appeal, according to the Social Security Administration.
The appeals process has four levels. Our team can manage each of these for you. They include:
Reconsideration

Hearing in front of an administrative law judge (ALJ)

An Appeals Council review

A review by the Federal Court
Our team of lawyers will review your determination letter with you and discuss your next steps. We will explain our services and how we work based on contingency fees. You will not need to pay us anything upfront.
Speak to Our Team About How We Can Help You Today
The Farmer & Morris Law, PLLC, Social Security Disability team provides complimentary case reviews for claimants. If you need help, advice, or a review of your claim, we are here to help. Connect with our team today for free.
Call (828) 286-3866 to speak with a team member now.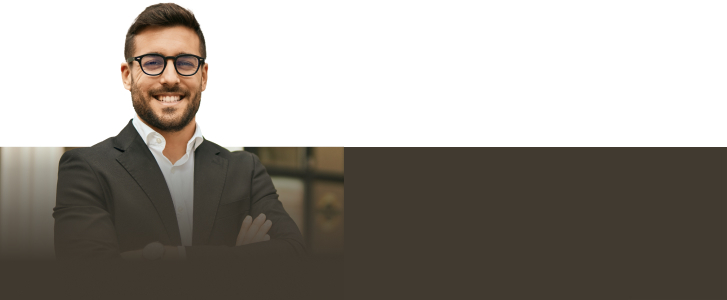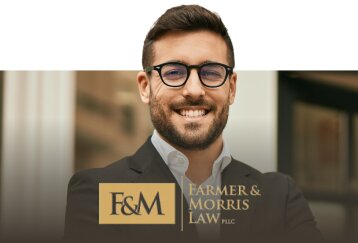 Contact our team today so we can fight to help you get the compensation you deserve.

Contact Our Firm Today »