You might be able to collect disability benefits even if you do not have a private disability insurance policy. Depending on your situation, your options could include Social Security Disability Insurance (SSDI), Supplemental Security Insurance (SSI), state programs, military, and employer-provided disability benefits. Contact disability benefit lawyer now for free consultation.
How to Qualify for SSDI Payments
You might not realize that you already have disability insurance if you contributed to the Social Security system through the money your employer took out of your paycheck for years. Social Security Disability Insurance (SSDI) is a federal benefits program that can send you a check every month if you have a severe illness or injury that prevents you from working to support yourself.
You might be able to get disability without private insurance if:
You worked jobs that paid into the Social Security program and earned enough "work credits" by doing so. The number of work credits you will need will depend on your age when you became disabled. Younger workers do not need as many work credits as older employees because younger workers have not had as much time to accumulate credits.
Your illness or injury meets the tests of the Social Security Administration (SSA) Listing of Impairments, also called the Blue Book. The SSA maintains this listing of impairments with measurable benchmarks to determine the severity of a medical condition.
You are unable to maintain gainful employment to support yourself. The SSA interprets this statement as meaning that you cannot perform your current or any previous job. Also, you cannot earn a living at any other position that uses your existing education or job skills or that you could get if you obtained additional training or schooling.
You do not earn more than the earning limit for that year. The SSA income cap for 2020 is $1,260 per month.
You must meet all four of those requirements to qualify for SSDI benefits.
Eligibility Requirements of SSI Benefits
If you do not meet the qualifications of SSDI, you might be eligible for SSI. Even if you do qualify for SSDI, you might want to see if you can also collect SSI benefits. It is possible to receive both SSDI and SSI benefits, but you have to meet the qualifications for each program separately.
Perhaps you did not work long enough at a job that paid into Social Security to qualify for SSDI. A lack of work credits is one of the main reasons that many people do not qualify for SSDI. The SSI program provides a safety net for people in this situation. The SSA says that a person who has a qualifying disability and limited income and assets might be able to get SSI benefits.
Personal Injury Lawyer Near Me 828.286.3866
Military Disability Program
If you served in the United States military, you might be able to collect monthly disability benefits. The Veterans Administration (VA) says that veterans who got injured or became ill during military service or who already had a medical condition that got worse because of their service might qualify for VA disability compensation.
The condition could be a physical or mental health issue. Some qualifying conditions can develop after military service, like post-traumatic stress disorder (PTSD).
One significant difference between the SSDI/SSI and VA disability programs is the level of disability required. You must be completely disabled to qualify for SSDI or SSI benefits. The VA does not require 100 percent impairment.
The VA will evaluate a person's level of impairment and assign a disability rating. The monthly benefits check will reflect the proportion of impairment. For example, a person with a disability rating of 80 percent will receive a check for 80 percent of the full amount (what a person with a 100 percent rating would get).
Employer-Provided Disability Benefits
Many employers carry disability insurance coverage or self-insure. If your boss does this, you could get disability compensation without insurance of your own. Also, if you got hurt or sick on the job and have a permanent impairment from that injury or illness, your state might pay you workers' compensation benefits for your disability. Your employer must be a participant in your state's workers' compensation program for you to collect these payments.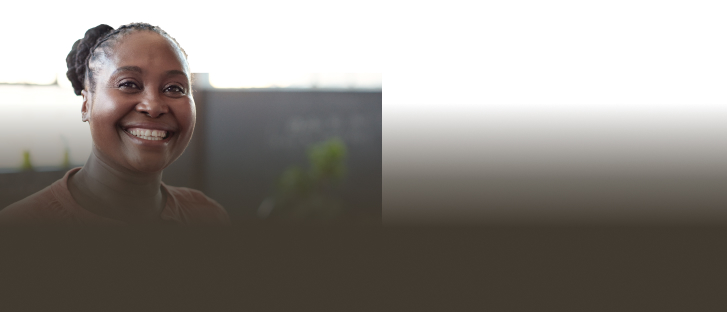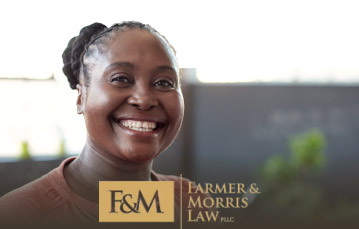 We look forward to meeting you and helping you to obtain justice, whatever your legal need may be.

Start Your Free Consultation »
Getting Help with Your Disability Application and Appeal
At Farmer & Morris Law, PLLC, we are passionate about helping people who get hurt or sick and cannot work to support themselves and their families. We can help you explore the benefits programs that might provide compensation for you.
The vast majority of SSDI applications get denied the first time, particularly if you try to submit the form and supporting documentation on your own. By working with a lawyer from the beginning of the process, you can provide the information that the SSA needs to make a decision on your request for benefits.
Many people have to file appeals to get the disability compensation they deserve. The good news is that when the SSA eventually approves your disability benefits, you can get compensation going back to the time you filed.
You can call Farmer & Morris Law, PLLC, today at (828) 286-3866 for a free consultation.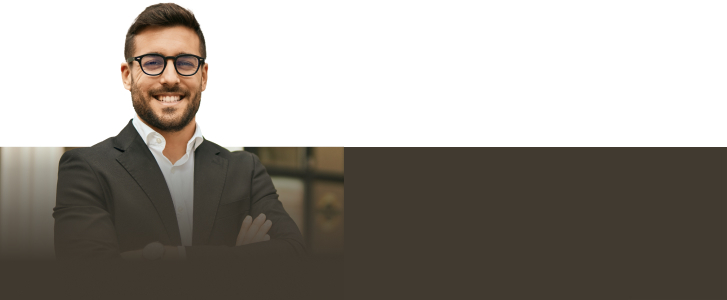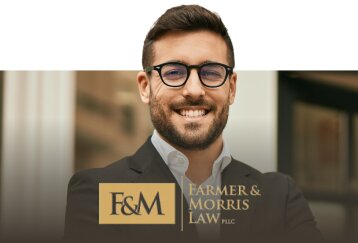 Contact our team today so we can fight to help you get the compensation you deserve.

Contact Our Firm Today »