If you recently became disabled due to a medical or psychological condition, you may qualify for healthcare to treat your condition and financial benefits to support yourself. At Farmer & Morris Law, PLLC, our Social Security Disability lawyer will explain the types and amounts of disability benefits you could recover.
Our Cherryville Social Security Disability lawyer will help you understand and navigate the disability application process and the information it requires. We will also review your application to avoid common errors applicants make. If you must file an appeal, we will help with that multistep process. We will start by reviewing your case at no cost or obligation and explaining the steps we will take to help you get the disability benefits you need.
Social Security Disability Benefits Includes Two Distinct Programs
When applying for Social Security Disability (SSD) benefits, you must meet certain criteria. You must have a physical disability or mental health impairment that:
Prevents you from engaging in gainful employment

Will impair your ability to work for a minimum of one year, or

Results in blindness
The Social Security Administration (SSA) also published its Blue Book Listing of Impairments online. The listing describes injuries and illnesses considered serious enough to prevent you from doing any substantial gainful activity (SGA). If your current condition is included on this list, it is not a guarantee of approval but may simplify and streamline the application process.
Qualifying for Social Security Disability Insurance (SSDI) Benefits
Social Security Disability Insurance (SSDI) benefits meet the needs of disabled individuals with a long enough and recent enough work history. To qualify, you must also have paid Social Security taxes on your income while you worked.
Our legal team serving Cherryville, NC, will compile your employment records and tax forms that document your eligibility. We will also collect medical evidence to document your disability and prognosis.
Qualifying for Supplemental Security Income (SSI) Benefits
Supplemental Security Income (SSI) benefits help disabled individuals with demonstrated financial need. You qualify for this program if you have little or no resources or financial support. You could also qualify if you are blind.
We will help you establish your eligibility for SSI benefits with qualifying medical, personal, and financial information.
Qualifying for Both Social Security Disability Programs at the Same Time
Disabled individuals who qualify for SSDI benefits might also qualify for SSI benefits if their SSDI financial award is low enough. Getting benefits from both programs at the same time is receiving concurrent benefits.
If your SSDI income meets the SSI income threshold, our legal team will help you apply for both Social Security Disability programs.
How Cherryville, NC, Residents Can Apply for Social Security Disability Benefits
The SSD application process can be long and involved, and it can take several months for North Carolina residents to learn if their initial claim was approved. Application steps include:
Gathering the necessary forms and documents

Identifying your disabling condition

Reviewing your application for completeness and accuracy

Getting required medical assessments

Submitting your application to the right program
We aim to offer professional legal support for every client we represent. We will support you throughout the application process by answering your questions and concerns promptly.
You Can Appeal if SSA Denies Your Cherryville Social Security Disability Claim
If you receive a denial letter for your initial SSD application, our Social Security Disability attorney will file an appeal on your behalf. This is potentially a multistep process, including an initial reconsideration, an administrative law judge (ALJ) hearing, and an Appeals Council review.
If your application is still denied after these stages, we can file a federal district court action—a type of civil lawsuit—on your behalf. In short, we will exhaust every available avenue to help you get the medical and financial benefits you need.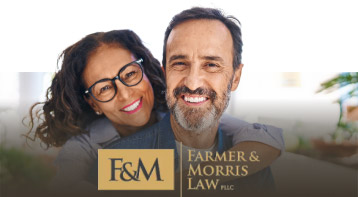 Our goal is excellence in legal representation, in every case, with every client and at every stage.

Contact Our Firm Today »
Our Social Security Disability Lawyer Is Your Advocate in Cherryville
At Farmer & Morris Law, PLLC, we know how challenging and stressful it can be to go through the SSD application process and wait months or longer to learn the outcome. To support you throughout the process, we will:
Explain the SSD programs and determine which fits your qualifications

Compile medical evidence and documents describing your disability

Clarify the possible wait time and how benefits are received after approval

Assess and document your current financial circumstances

Provide ongoing updates on your application's status
We will also help you with an appeal if your initial application is denied. You can concentrate on feeling better and getting treatment and support while our law firm focuses on the application process. Attorneys can make the disability application process easier to manage, so many SSD applicants in North Carolina hire a lawyer to handle their Social Security Disability claim.
Hear From a Farmer & Morris Law, PLLC, Social Security Disability Appeal Client
The legal team that supports your application for Social Security Disability matters. A previous client, who was appealing a denied application at the time, says the following about our dedication to their case:
"Social Security denied my claim for disability … I found Farmer & Morris with Andrea Farmer specializing in Social Security Disability cases. She accepted my case; an appeal was filed … [and] My claim for disability was approved … would recommend this firm to anyone facing a disability appeal."—Tammi Kale
Our testimonials page and Google reviews contain additional recommendations and reviews from satisfied clients that attest to our commitment to outstanding client service and support.
Call Today for Help From Cherryville Social Security Disability Benefits Attorney
If you or someone you love is living with a disability and believe you qualify for disability benefits, our law firm can review your situation and advise you on how we can help you apply for them. Our Cherryville Social Security Disability lawyer will review the details of your case and the qualifications for SSI and SSDI benefits.
Get started by contacting the case evaluation team at Farmer & Morris Law, PLLC, to learn more about applying for benefits or filing an effective appeal for a denied disability benefits claim.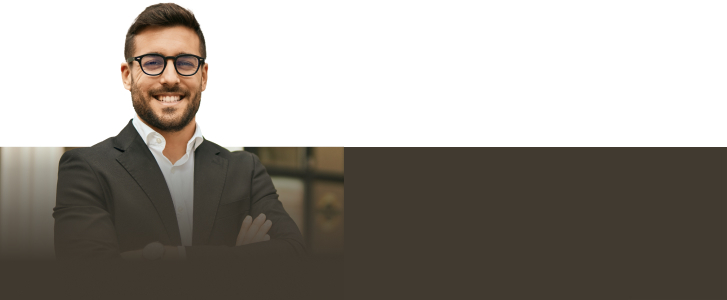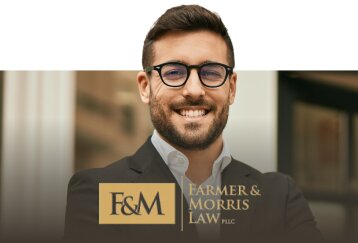 Contact our team today so we can fight to help you get the compensation you deserve.

Contact Our Firm Today »