When a truck collides with you on Interstate 85, U.S. Highway 29, or anywhere on the roads in and around Gaffney, the physical, financial, and emotional tolls start adding up immediately. Time away from work to recover, medical bills and expenses, and repairing and replacing damaged or destroyed vehicles and property—you don't have to bear these burdens on your own. We are here to help you through these difficult times.
Our personal injury team at Farmer & Morris Law, PLLC, never stops fighting for the compensation you deserve from the at-fault party. When we help you navigate the personal injury process after a wreck, our Gaffney truck accident lawyers assign a financial value to your case. We will prove the cause of the wreck, identify the at-fault party, and, based on the value we've set for your damages, negotiate with the liable party's insurance company.
Truck Wreck Injuries and Related Expenses
In a truck wreck, the injuries you sustain can lead to extensive medical expenses and long recovery times. The at-fault party is responsible for compensating you for these losses:
Medical bills

Loss of income

Property damage

Pain and suffering

Diminished quality of life

Reduced earning ability

Disability and impairment

Mental and emotional distress
Truck crashes can cause catastrophic injuries and leave victims with lifelong consequences. Therefore, we understand that our work involves more than just pursuing compensation for your immediate expenses. Instead, our team seeks damages that provide long-term benefits, accounting for future costs and projected losses.
Unfortunately, some truck collision victims are so relieved to receive a settlement that they accept offers that don't account for all their losses. However, we'll evaluate your injuries and expenses—including out-of-pocket costs, income lost from gigs or commissions, and the impact on your hobbies and relationships—and use that information to evaluate any offers. We want you to get relief that is also fair.
Proving the Value of Your Compensation Request
Our truck wreck attorney and client support team will collect the evidence to prove the value of your settlement request. This evidence will include:
Employment records to prove your income loss

Records of sales, commissions, or gig work from side jobs

Medical bills for the healthcare costs you have incurred

Repair estimates to prove the value of your property damage

Testimony from doctors, actuaries, and other experts about future losses

Details about how your quality of life has changed
Our team will collect all relevant receipts, bills, and documents supporting your request. In addition, we gather the crash report and witness statements that prove you are entitled to the compensation we request for you.
Representing Families After Fatal Truck Wrecks
Sadly, passenger vehicle occupants, motorcyclists, cyclists, or pedestrians often bear the brunt of truck collisions. As a result, surviving family members must deal with financial and emotional loss when these collisions prove fatal.
For families who have lost someone to a truck wreck, nothing can replace their loved one. However, if this happened to you, a wrongful death claim or lawsuit could help your family find some closure and recover compensation that eases the financial burden of a sudden passing, such as:
Remaining medical bills

End-of-life care expenses

Funeral and burial costs

Future loss of income

Loss of parental guidance

Loss of consortium (intimacy)
Surviving spouses, children, parents, or heirs could all be eligible to file for wrongful death in Gaffney (S.C. Ann § 15-51-20). Our truck accident attorneys can discuss compensation options with your family.
Our Truck Collision Team Will Prove the At-Fault Party's Liability
We work hard to determine where to assign liability when we represent you after your wreck. We aim to hold the proper party accountable for your monetary recovery. We will:
Reconstruct the wreck

Review your crash report

Locate and interview witnesses

Collect available photos and videos

Consult experts for crash and injury analysis

Research the truck driver's history

Investigate additional liable parties
At Farmer & Morris Law, PLLC, our truck accident lawyer will prove the cause of your wreck in Gaffney. We will collect evidence, request the truck driver's logbook and dashcam footage, and compile any other evidence that supports your request for financial compensation.
Identifying the At-Fault Party After a Truck Wreck Is a Complicated Process
After a truck wreck, it can be hard to know where to turn for compensation because, unlike a car wreck, there might be more than one financially liable party. For example, trucking companies often have vicarious liability for the actions of their employees. Other variables also may have been at play, such as faulty equipment or errors made by another driver.
Identifying who you can hold accountable requires identifying what negligent action caused your wreck. Insurance Institute for Highway Safety (IIHS) research cites road conditions, fatigued driving, and hours-of-service violations as common causes of truck wrecks. If these or any other acts of negligence led to your crash, our attorneys would help you fight for the compensation you deserve from the proper entities:
The truck driver if their actions or behavior caused the collision

The trucking company if improperly loaded cargo or company practices that pressured the driver to forego safety regulations caused the wreck

The truck's manufacturer if a flawed or faulty vehicle caused the wreck

A parts manufacturer if flawed of faulty tires, brakes, or other truck parts caused the wreck

A municipality if poor road conditions or a malfunctioning traffic signal led to the accident

Another driver if their actions caused a multivehicle collision that involved your car and the truck
You do not have to do anything to prove the wreck's cause or identify the at-fault party. Our truck wreck attorneys will handle this task for you and accurately assign liability. We will also communicate with the at-fault party and negotiate on your behalf.
Negotiating With All Parties Involved in a Truck Collision
Because truck collisions can involve many parties, victims like you can feel overwhelmed just keeping up with the information. Filing a claim or lawsuit could mean dealing with:
Truck drivers

Trucking company representatives

Insurance adjusters

Attorneys

Other drivers and their representation
Returning calls and emails, following up on developments, and keeping everyone straight is a small but significant way we can alleviate some of the stress of this process. In fact, if you don't want to talk to anyone, you don't have to! We take our role as your representative seriously and will step in whenever you need us.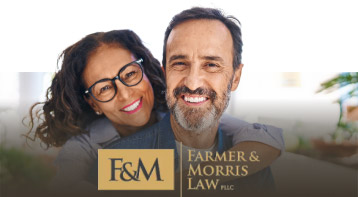 Our goal is excellence in legal representation, in every case, with every client and at every stage.

Contact Our Firm Today »
Trust Your Truck Wreck Case to Our Personal Injury Team
Helping clients injured because of someone else's negligence is our passion. Providing an outstanding client experience is our privilege. When our team represents you, we take the following steps to bolster and support your case:
Prove there could be multiple liable parties

Assess the financial value of your case

Collect and organize accident evidence

Conduct a thorough investigation

Canvass for photos and video footage

Communicate with relevant parties on your behalf

Negotiate a fair financial settlement

Represent you in court if necessary
We take your case seriously and work hard to ensure you have the individual attention you deserve. We also make sure your claim complies with the state's statute of limitations. In South Carolina, that generally means filing your personal injury or wrongful death lawsuit within three years of the date of the wreck or your loved one's death, according to S.C. Ann § 15-3-530.
Recommendations and Referrals from Satisfied Clients
When you want to know what it means to work with our team, clients we helped in the past can give you their first-hand perspective. Here are just a couple of the many reviews about our law firm and team members our previous clients have provided:
Tasha Vinci: "I have hired Gabrielle Valentine several times and every single time she has… gotten me everything I asked for… Thank you from the bottom of my heart."

Layne Rathbun: "Mrs. Gabrielle Valentine was an excellent lawyer… very professional and knowledgeable in her work. Thank you!"
Read more about our personal injury attorneys and our commitment to truck wreck victims on our practice area page.
Review Your Gaffney Truck Wreck Case Today
We are passionate advocates for injured clients and fight hard to hold negligent parties responsible for the results of their actions. After you suffer injuries in a wreck in Gaffney, our truck accident lawyers will build a compelling case for financial compensation.
When you are ready to explore your options for financial compensation, we are ready to help. Contact our Farmer & Morris Law, PLLC case review team today to start building your case.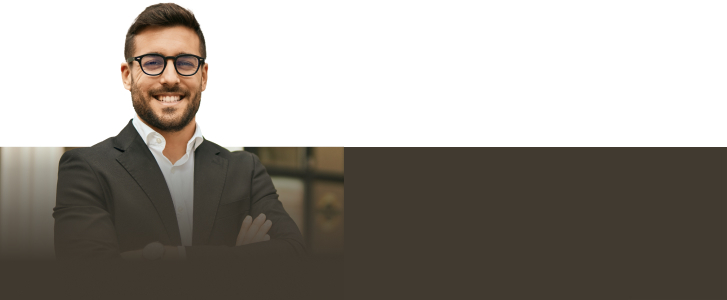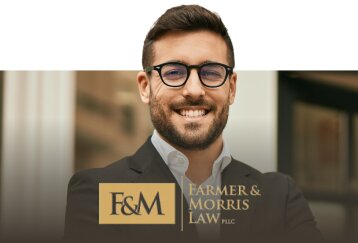 Contact our team today so we can fight to help you get the compensation you deserve.

Contact Our Firm Today »