If a truck driver caused your injuries or loved one's death, you have the right to file a compensation claim. An Asheville truck accident lawyer can help you to navigate the claims process with an advocate on your side. Farmer & Morris Law, PLLC wants to help you pursue compensation.
Call us at (828) 286-3866 to learn more about how we can help during your free case evaluation. We do not receive payment for our legal services unless you win.
We Will Investigate and Identify Negligent Parties
Depending upon the facts of your accident, you may be able to file a claim against more than one party. When you hire Farmer & Morris Law, PLLC, we will conduct an investigation to identify all negligent parties who contributed to your bodily harm (or loved one's loss of life).
Farmer & Morris Law, PLLC will help you pursue a claim against the following:
Drivers
Owners
Operators
Loaders
Manufacturers
Property owners
Municipalities
And other liable parties
No matter who is responsible, you can rely on the Farmer & Morris Law, PLLC legal team to fight back against lowball offers. We will handle the negotiations with insurance companies, and can take your case to court if necessary.
When you are injured or your loved one dies, you do not have to accept less than what you deserve. Our legal team will hold the insurance company's hands to the fire using a case strategy that supports your needs.
We Offer a Free Case Evaluation
If you want to move ahead with the claims process, push back against insurance companies by hiring Farmer & Morris Law, PLLC. Call (828) 286-3866 for your free case evaluation now.
There Are Deadlines on North Carolina Truck Accident Claims
There are deadlines in North Carolina (statute of limitations) that limit the timeline by which you have to file a lawsuit. In general, the North Carolina statute of limitations for truck accident personal injury cases is three years from the date of your physical injury to file a claim under G.S. § 1-52. If you are filing a wrongful death claim, you have two years from the date of your loved one's death.
If you or your family member does not file within this timeframe, then you forfeit your right to compensation—with a few exceptions. Two or three years may seem like a significant amount of time, but there are risks in waiting to file a claim.
If the North Carolina statute of limitations ends before you file, you generally cannot file a lawsuit for compensation related to:
Medical expenses
Lost work wages, for time missed
Pain and suffering
Wrongful death benefits
Punitive damages
And more
The more time you spend waiting, the more evidence degrades over time. Moreover, until you file a claim, you will not be able to obtain financial compensation for your losses. A truck accident lawyer in Asheville can provide you with additional information so that you do not miss your opportunity.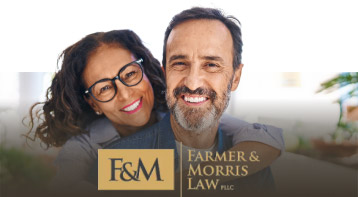 Our goal is excellence in legal representation, in every case, with every client and at every stage.

Contact Our Firm Today »
Farmer & Morris Law, PLLC Represents Your Rights and Interests
Accidents with commercial trucks can result in traumatic injuries or death due to the sheer size and weight of the truck involved. These accidents are devastating to families.
You Do Not Have to Face Insurance Companies Alone
Farmer & Morris Law, PLLC will attempt to put accident victims on a level playing field with the other party during a personal injury insurance claim or civil lawsuit. We can battle massive insurance companies in these kinds of cases. We are familiar with the strategies that insurance adjusters use. We have routinely demonstrated that we can overcome their tactics.
Doing so allows us to collect the amount that our clients need after a truck accident caused by negligence. While money does not make up for your situation entirely, it does ensure that you have the resources you need—now and in the future.
We Can Handle Complex Truck Accident Injury & Wrongful Death Claims
We might work with expert witnesses who provide testimony you may need to strengthen your case. These findings may include discoveries of overloaded trucks and fatigued drivers, among others.
Farmer & Morris Law, PLLC has recovered financial awards for clients throughout the Carolinas after trucker negligence resulted in wrongful death or a severe injury. We will handle your case from start to finish.
Companies must follow many federal and state laws regarding truck driver safety and truck maintenance (as the Federal Motor Carrier Safety Administration (FMCSA) states). Failure to follow the rules is a common link in numerous truck accidents. We will look into your case to see if these violations are present. We know how to hold companies accountable for their actions.
Speak with an Asheville Truck Accident Lawyer
If you suffered a severe injury in a truck accident, or if you have a family member who passed away, it is crucial to reach out to truck accident lawyer at Farmer & Morris Law, PLLC for a free case review (828) 286-3866.
We will address all of your questions, review the facts of your case, and explain your legal options to you. You will not pay attorney's fees unless and until we obtain financial recovery for you. We can support you during this difficult time. If you have questions or do not know where to begin, we can guide you through the legal process. We are prepared to prove negligence by showing that:
The negligent party owed you a duty of care
The negligent party violated this duty
This violation caused your accident
You suffered losses as a result of your accident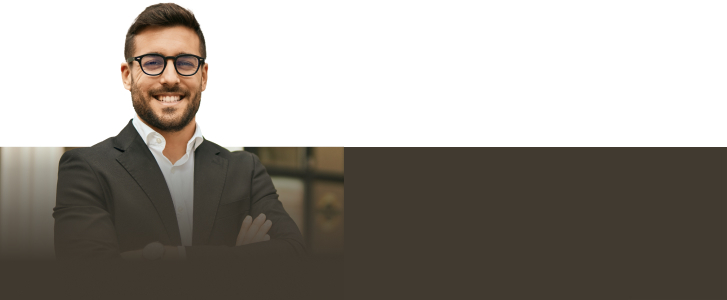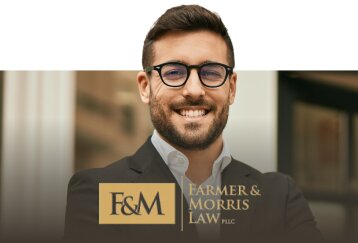 Contact our team today so we can fight to help you get the compensation you deserve.

Contact Our Firm Today »