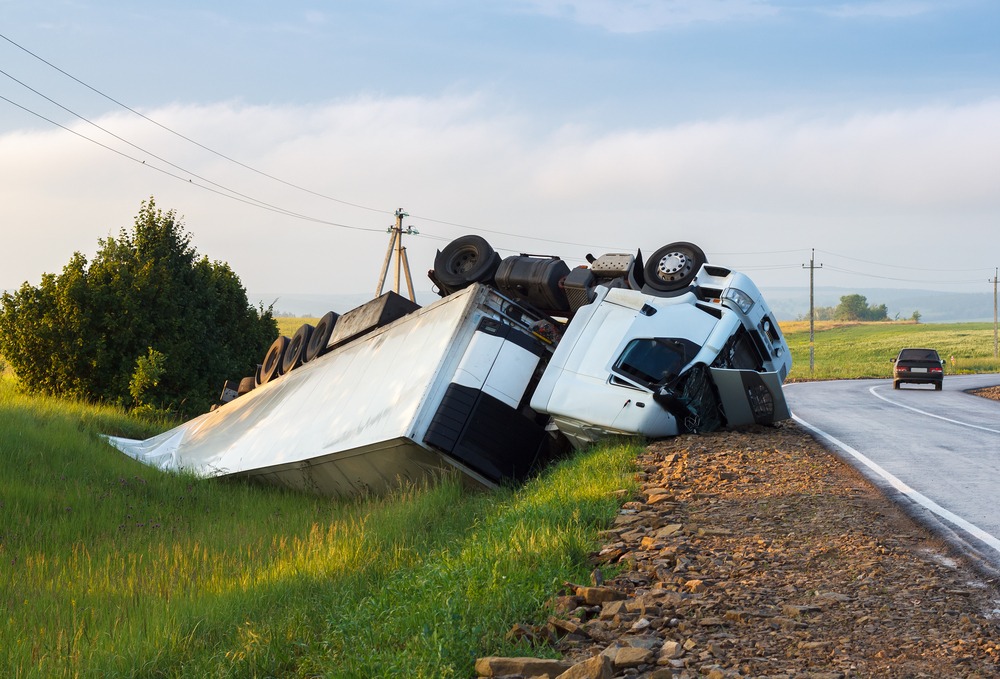 The difference in size, height, and weight between a large truck and a passenger vehicle or SUV can mean you are left with significant injuries if you collide. If a negligent truck driver caused your injuries, we can pursue them for financial compensation. If the company that employs the driver or the company that built its truck or its part caused the accident based on negligence, we also help you pursue them.
Once identified, the at-fault party will bear financial responsibility for the accident's financial consequences. We can help build an evidence file that compels compensation for your medical bills, pain and suffering, and more. We can negotiate on your behalf for a favorable financial settlement. To ensure you can seek compensation if a settlement is not offered, our Spartanburg County truck accident lawyer at Farmer & Morris Law, PLLC will make sure the statute of limitations is met.
The Impact of a Large Truck and a Passenger Vehicle Collision
According to Insurance Institute for Highway Safety (IIHS) research, when compared to a passenger vehicle, a large truck:
Can outweigh it by up to 30 times
Are tall enough to lead to under-riding
Can need up to 40% more stopping distance
These factors can lead to disastrous results in a collision. If you or someone you love was involved in a crash, our personal injury lawyers can carefully collect evidence that proves the cause of the accident and tracks your injuries and their costs.
Per additional IIHS data, some commonly reported causes of truck versus vehicle collisions include:
Slick or slippery roads
Poorly maintained brakes
Truck driver fatigue
Truck drivers who are distracted or who intentionally exceed hours-of-service regulations are also a reported cause of accidents. Our investigation will uncover the cause of the accident, document it, and submit the required information to the at-fault party and their insurance provider.
Injuries You Might Sustain in a Truck Accident
A truck accident can leave you or someone you love with life-changing and life-threatening injuries. Our client support team will help you track your injuries. This will help us prove their physical, financial, and emotional impact on your life.
Common truck accident injuries include:
Head and neck injuries
Serious and traumatic brain Injuries
Broken and fractured bones
Bruises and lacerations
Burns and electric shocks
Spinal cord injuries
A truck accident can also result in the demise of the driver and passengers of the smaller vehicle. If your family lost a loved one in the accident, we will help you build a case to recover a specific set of damages.
For a legal consultation with a truck accidents lawyer serving Spartanburg County, call 828.286.3866
Our Truck Accident Lawyer Will Lead Your Fight for Compensation
At Farmer & Morris Law, PLLC, we serve clients injured in Spartanburg County by taking the following steps. We will:
Obtain and review your police report
Scrutinize the truck driver's logbook
Read and review your medical records
Appropriately assign liability
Assign a financial value to your case
Negotiate a fair monetary settlement
Your case is a priority for our entire team because we never stop fighting for our clients.
South Carolina's Truck Accident Filing Deadline
Like all states, South Carolina has a filing deadline called the statute of limitations. Per S.C. Ann § 15-3-530, it generally entitles you to three years to file your lawsuit. Failure to comply with the statute of limitations means you could jeopardize your ability to file your lawsuit at all. Accordingly:
The clock starts running on potential personal injury lawsuits on the date the accident took place.
The clock starts running on a potential wrongful death lawsuit from the date of your loved one's demise.
We will help you interpret and comply with the relevant statute of limitations when you get us involved in your case early. Early involvement also means we have plenty of time to conduct a thorough investigation, including canvassing the accident scene for witnesses, photos, and video footage.
Spartanburg County Truck Accident Lawyer Near Me 828.286.3866
Evidence We Collect to Support Your Right to Compensation
When we handle your truck accident case, our personal injury team will take the following case-building steps on your behalf:
Truck accident report
Medical records and bills
Witness statements
Expert witness testimony
We do not tax you with evidence collection. Instead, we focus on building a strong case file for you and on steering settlement negotiations in your favor.
Previous Clients Tell the Story of Our Client-Focused Law Firm
When they tell others about our law firm, clients we have represented in the past say the following:
Lauren Smith Stephenson: If you want an attorney who is grounded in great morals, work ethic, and the most knowledge of the law, call Mark Morris. I truly feel like he invests in his clients' cases…I will always recommend him and his amazing team to anyone who is in need of attorney services.
Hetty Trachsel: We would like to thank The Farmer and Morris Law Firm For their incredible professional integrity. We are highly recommending each one of them…We are forever grateful to them. It was a wonderful experience.
Our firm is client-focused and committed to serving you. You can learn more about working with our personal injury law firm and attorneys by reading additional testimonials on our Google reviews page.
Get a Free Review of Your Truck Accident Case
Were you or a family member injured in a truck accident in Spartanburg County? If you were, or if a family member was fatally injured, our law firm will help you build a solid case file. We will also negotiate on your behalf and fight for the best possible outcome for you.
Get started with a free case review and find out how hard our truck accident lawyer will fight for you by contacting our Farmer & Morris Law, PLLC team at (864) 582-1310 today.
Call or text 828.286.3866 or complete a Case Evaluation form