After you are involved in a wreck with a truck driver, your situation can quickly become complex. You may have significant injuries that require a trip to the hospital in an ambulance. You may miss work for several weeks or months, leaving your family in financial difficulty.
However, when you are ready to file a personal injury lawsuit to recover damages, you may find that none of the potentially responsible entities will accept responsibility. You end up in limbo, unsure of which direction to go. Our Burke County truck accident lawyer is ready to sort things out and work toward the settlement you should have. You can learn more about your legal options today during a free consultation.
Farmer & Morris Law, PLLC, Is Ready to Fight for Your Settlement
At Farmer & Morris Law, PLLC, our team has several decades of collective experience with representing our clients. We understand the importance of communication, so we always put our clients' needs first.
Once you hire us, you can be certain we will work tirelessly to help you recover a personal injury award. We are always available to answer our clients' questions. We treat our clients with the respect they deserve while protecting them from insurance companies trying to blame them for a wreck.
We Will Put Our Experience to Work for You
Suffering an injury after a truck crash can be an unsettling and scary situation. You may be facing a long recovery period in which you will be unable to work. Your life may change forever.
Hopefully, this is the only time you have to go through a situation like this. Our truck accident attorneys deal with crashes like this regularly. This enables us to anticipate the techniques insurance companies may try to use to reduce your potential settlement. We will put our experience to use for you.
We Are Ready When Insurance Companies Try to Deflect Blame
One of the most challenging aspects of a truck crash is determining which party is to blame. By figuring out who is at fault for the wreck, our truck crash lawyers in Burke County, N.C., can be certain we are bringing an injury claim against the negligent party, which could include:
A truck driver who committed a traffic violation while behind the wheel.

A truck company that hired a driver who did not receive the proper training.

A truck owner who failed to maintain and repair the truck properly, leading to the vehicle's failure.

A truck parts manufacturer who sold the truck's owner a defective part, leading to vehicular failure.

A client who loaded the truck improperly, causing a shift in cargo that causes a truck driver to lose control of the vehicle.
Because so many different entities may be liable in your truck collision, you may find it challenging to settle on the one who is liable. The insurance companies representing these parties may begin pointing fingers at one another, as none of them wants to accept the blame. Our team is ready to cut through the red tape and help your case.
What Can I Win From a Truck Crash Settlement?
When a large truck strikes another vehicle on the road, the chances go up for a serious injury or death occurring in the crash. According to the National Safety Council, large trucks account for 7% of all vehicle miles traveled in the United States, but they account for 10% of all fatal crashes.
These numbers show that when a truck is involved in a crash, the injuries may be highly serious. Should a truck hit you and cause injuries, you could recover a settlement to help you cover your losses from the wreck.
Factors That May Lead to a Large Settlement
Some of the items that can lead to a bigger-than-average settlement for the victim of a truck crash include:
Large medical bills from hospitalization and emergency care

Ongoing medical bills from lingering injuries

Missed time at work

Ongoing pain from your injuries

A significant reduction in your quality of life

Suffering disabling or disfiguring injuries
Our team cannot guarantee that you will win a certain amount in a case. But you can rest assured that we will work hard to help you recover the maximum settlement in your case.
We Will Work to Keep Your Burke County Injury Claim on Track
In North Carolina, victims of someone else's negligence, such as a truck driver, have up to three years to start the process of filing a claim, per G.S. § 1-52. This does not mean we have to end the case within three years; we just have to start the process in that time frame.
Personal injury cases involving truck crashes can take a while to settle. The severity of your injuries and the complexity of the situation could mean it will take a few years or more to conclude. We will do everything we can to keep your case moving ahead. We will counteract any insurance company trying to stall.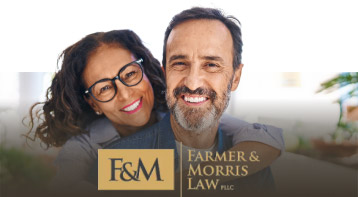 Our goal is excellence in legal representation, in every case, with every client and at every stage.

Contact Our Firm Today »
We Do Not Require Our Clients to Pay Us Any Fees Ahead of Time
At Farmer & Morris Law, PLLC, we represent our clients on a contingency fee basis. This means you do not need to pay our Burke County accident lawyers anything now to secure our services. Our fee comes from a percentage of the final award you receive. It also means we can start on your case as soon as possible.
For a free, no-obligation case review, contact our team of truck crash lawyers in Burke County at (828) 286-3866 today.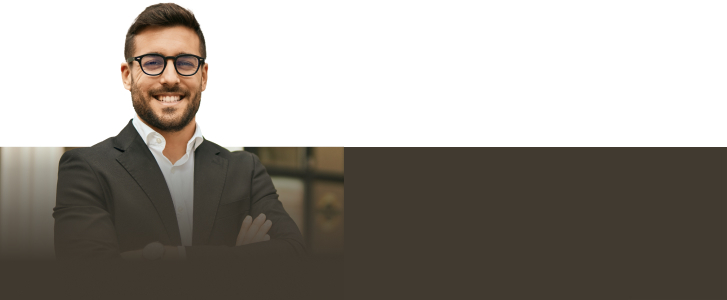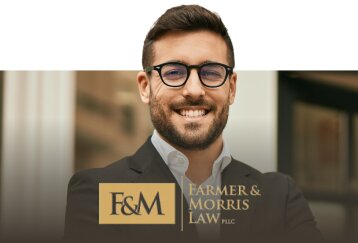 Contact our team today so we can fight to help you get the compensation you deserve.

Contact Our Firm Today »