Accidents that involve passenger cars and large vehicles (such as commercial trucks) can result in catastrophic damage. Commercial trucks weigh several tons more than the average passenger car, resulting in significantly higher impact and force during collisions.
When you sustain injuries from an accident, a Forest City truck accident lawyer can assist you in pursuing money damages against the other driver. Injuries can entitle a lawyer to file a personal injury claim and pursue reimbursement for the following:
Vehicle repair and replacement costs
Pain and suffering
Medical bills
Lost wages
Loss of enjoyment
Under North Carolina G.S. § 1-52, you must file a claim within three years of your accident to collect damages. Therefore, you should promptly discuss your accident with a lawyer to ensure that your legal rights are protected. Documenting your injuries and financial costs is imperative, so be sure to keep medical records and copies of your receipts, as they can be utilized by a lawyer to support your claim.
A truck accident lawyer can communicate with the involved insurance companies on your behalf, which can allow you the time to focus on recovering from your injuries. Additionally, legal representation ensures that you file properly and request appropriate damages. Another benefit of utilizing a lawyer is that they can identify potentially liable third parties, such as the other driver's employer or the business that owns the truck involved in your accident.
Call Farmer & Morris Law, PLLC today at (828) 286-3866 for a free consultation to discuss your legal options following a car accident.
You Must Often Prove the Other Driver's Fault to Collect Damages
North Carolina is an at-fault insurance state. The driver responsible for the accident is financially liable for the damages. Establishing fault can involve reviewing the accident report completed by law enforcement, as the report can outline important findings based on witness statements and the accident scene. Law enforcement may file traffic or criminal charges against the at-fault driver, which can help your insurance company decide who is responsible for the accident.
Damage to your vehicle can demonstrate who was responsible as well, making photographs of your vehicle important during the investigation process by your insurance company. A lawyer can help you determine fault. Proving the other driver is solely at fault may involve interviewing witnesses or submitting video footage of the accident.
If you were hurt in an accident, call Farmer & Morris Law, PLLC today at (828) 286-3866 for a free consultation.
A Lawyer Will Fight for Fair Compensation
North Carolina generally allows you to recover unlimited economic damages from the responsible party. Economic losses are ones that you can prove you incurred, meaning they are the actual financial costs associated with your accident. Actual damages can include medical bills, costs to repair or replace your vehicle, and lost wages.
To recover economic damages, your injuries must be a direct result of the accident. This makes receiving medical treatment after the accident especially important. If you have to complete rehabilitation or go to follow-up appointments for your injuries, you can receive economic damages that reimburse you for those costs.
You can receive economic damages from the other driver directly or from their insurance policy. If your economic losses exceed the other driver's policy limits, we can help you file a claim with your insurance policy provider through your underinsured motorist bodily injury coverage. The amount of coverage you have depends on the details of your policy.
We Will Help You Value Your Non-Economic Damages
Severe injuries can lead to chronic pain and impact your daily life. You may have to take significant time off from work, which can make it difficult to pay your monthly expenses. Disabling injuries may prevent you from reentering the workforce or may limit the type of work in which you can engage. Injuries can diminish your quality of life, which is why a Forest City truck accident lawyer can help you pursue non-economic damages.
Non-economic damages consider how your injuries affect your standard of living, career, physical health, and relationships. Accidents that cause the loss of a bodily function—such as walking—prevent you from engaging in the same activities you enjoyed before your injury. If an injury limits your ability to work, juries can consider how the accident impacted your future earnings.
Juries can also consider:
Your age
How the injuries impact your happiness
Whether the injury will result in a shorter life expectancy
Whether you can live independently
Whether you can financially provide for yourself
Non-economic damages can also compensate you for pain, suffering, and mental anguish. You may experience trauma or anxiety after the accident or endure chronic pain. These conditions could potentially enable you to recover non-economic compensation.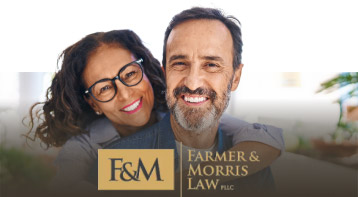 Our goal is excellence in legal representation, in every case, with every client and at every stage.

Contact Our Firm Today »
Farmer & Morris Law, PLLC is Ready to Help
When you are hurt in a car accident, you can endure physical pain, financial debt, and emotional distress. Severe injuries may limit your ability to work or pursue an education. A Forest City truck accident lawyer can help you recover damages from the other driver.
For a free consultation to discuss your potential personal injury claim, call Farmer & Morris Law, PLLC today at (828) 286-3866. We want to get started right away, and we are eager to hear your side of the story. Our staff is waiting to speak to you now. Do not wait, as you are limited under North Carolina law regarding how long you have to take legal action against the rightful party or parties.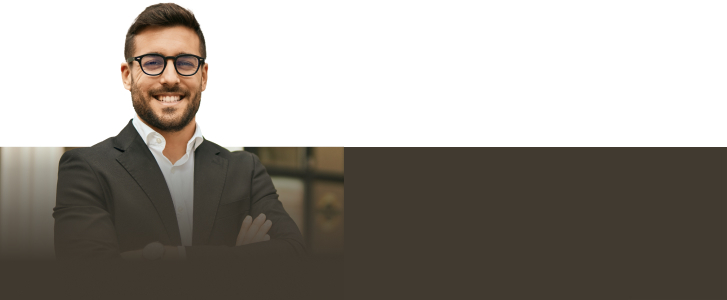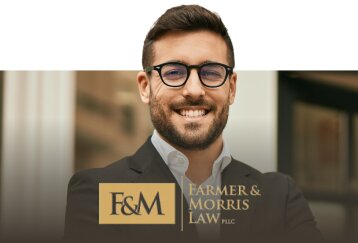 Contact our team today so we can fight to help you get the compensation you deserve.

Contact Our Firm Today »