You should do several things after a truck accident to protect your health and legal rights. Generally, you should call 911 for help, gather evidence at the accident scene, and seek medical treatment.
You do not have to handle any of these tasks alone, though. A truck accident lawyer from our firm is ready to help you build your case.
Steps To Take Immediately Following a Truck Accident
If you are in a truck accident involving injuries, death, or property damage, you should do the following:
Stop at the scene.

After a motor vehicle collision in North or South Carolina, you must stop at the scene, according to

G.S. § § 20-166

and

S.C. Ann § 56-5-1210

, respectively. Failure to do so could end with hit-and-run charges and penalties. Once stopped, you should call 911 to summon law enforcement and emergency medical help.

Document the accident and exchange information.

If you are physically able, take photographs or videos of the accident scene and your vehicle's damages. Get the names and contact information of any eyewitnesses. You should also write down as much information as possible, including the date, time, location, weather conditions, and the make, model, and year of the involved vehicles. Finally, ensure you exchange license information, registration, and contact information with the involved drivers.

Seek medical treatment.

Accept emergency medical help at the scene if needed. If you do not get treatment at the time of the accident, see your doctor as soon as possible. Seeking treatment can ensure you do not have undiscovered injuries. It can also prevent injuries from worsening and gives us an important record for future financial claims.

Consider your legal options.

If your truck accident was not your fault, those liable should pay for your injuries and resulting damages. However, pursuing an insurance claim or lawsuit against a commercial vehicle driver, a trucking company, and other parties can be complex. In addition, you may quickly find yourself in over your head if you do not have prior legal experience, especially if you are also coping with a severe injury. For these reasons, consider consulting with an attorney with our firm. We can tell you about your options for recovering compensation and assist you through every step, from investigating your crash to negotiating a fair settlement.
You Can Recover Truck Accident Damages
You can seek compensation for Rutherfordton truck accident injuries and damages if your collision resulted from another party's negligent, wrongful, or reckless behavior. Financial awards may include the following:
Current and future medical treatment,

including emergency services, surgeries, hospital stays, medications, medical devices and mobility aids, long-term nursing, rehabilitation, and life care costs

Lost income,

for the time you had to take off from work to recover

Vehicle repairs

or your car's fair market value if the damages constitute a total loss

Pain, suffering, and inconvenience,

including scarring, disfigurement, disabling injuries, stress, anxiety, mental and emotional distress, and diminished quality of life

Wrongful death of a loved one, including medical bills, funeral and burial costs, lost income, and loss of the deceased's support, services, care, protection, and companionship
Who Is Financially Liable for the Truck Accident?
Financial liability for your truck accident may rest with the commercial driver and their employer. Depending on the cause of your crash, others at fault may include the owner/loader of the truck's cargo, a vehicle or equipment manufacturer, a mechanic or maintenance garage, or even a roadway owner.
We can assist with truck accident cases involving:
Driver inexperience/inattention
Driver intoxication
Violation of Federal Motor Carrier Safety Administration (FMCSA) regulations
Violation of North and South Carolina's rules of the road
Lack of vehicle safety equipment
Defective vehicle or auto parts
Lack of vehicle inspections, repairs, and maintenance
Dangerous or poorly maintained roads
Improperly secured or overloaded cargo
Personal Injury Lawyer Near Me 828.286.3866
How Long Do You Have To Seek Compensation in North and South Carolina?
S.C. Ann § 15-3-530 allows up to three years to file a personal injury or wrongful death lawsuit in South Carolina. In North Carolina, you have three years to sue for personal injury under G.S. § 1-52 and two years to file a wrongful death action, according to G.S. § 1-53.
If you do not pursue your lawsuit before the statutes of limitations expire, the courts will likely dismiss your case. Furthermore, waiting too long could lead to a reduced or denied insurance settlement, especially if you no longer have the option to take legal action.
Is There Anything You Should Avoid Doing After a Truck Accident?
We want to help you secure fair compensation for your truck accident injury. To that end, we will do everything in our power to achieve an advantageous case resolution while minimizing your legal burden. However, there are a few simple things you can do to increase your chances of success:
Do not engage in activities that could worsen your injuries (or that opposing parties could allege caused your injuries)
Do not miss doctor's appointments, and follow your physician's orders
Do not post about your accident or injuries on social media
Do not discuss your case with anyone other than your legal team
Do not accept a settlement offer without consulting your lawyer
Do not give a recorded or oral statement to the insurance company or opposing counsel without talking to your attorney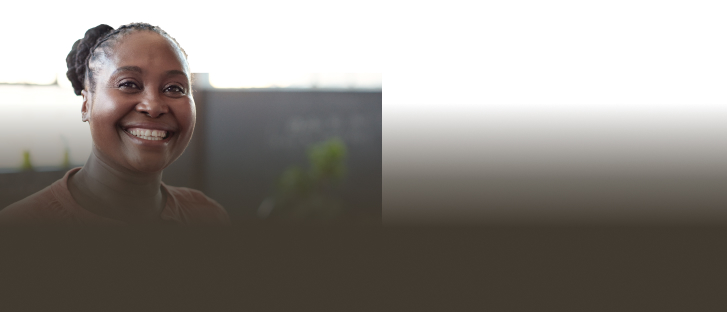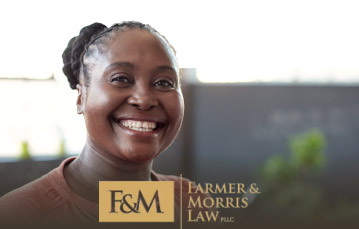 We look forward to meeting you and helping you to obtain justice, whatever your legal need may be.

Start Your Free Consultation »
Contact Us for Help After a Truck Accident
Contact Farmer & Morris Law, PLLC, for help pursuing your truck accident damages. We can explain more about what you should do after a truck accident. Our attorneys are ready to help you manage your lawsuit or insurance claim
Don't hesitate to reach out for your free consultation. Contact us today.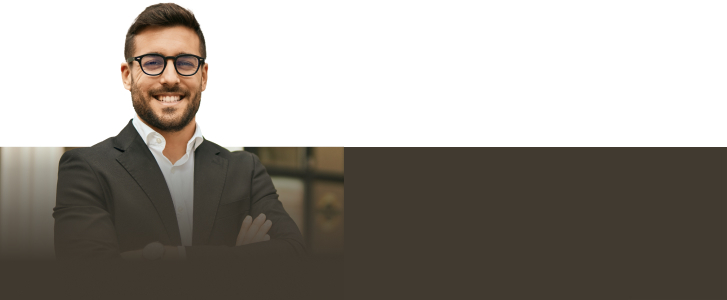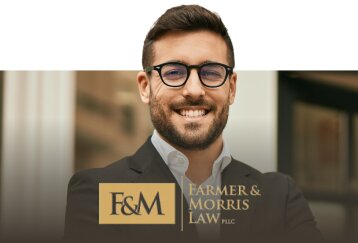 Contact our team today so we can fight to help you get the compensation you deserve.

Contact Our Firm Today »