Applying for Social Security Disability (SSD) benefits can be a complicated and time-consuming process. The process can involve collecting a wealth of personal, medical, financial, and work history information. It can also mean determining which program is right for you, identifying the benefits you can expect to receive, and when they will start.
While you cope with a disability, our Cherokee County Social Security Disability lawyer can guide you through the process. You do not have to navigate the SSD system on your own. At Farmer & Morris Law, PLLC, our team is committed to helping disabled individuals get the medical and financial benefits they need and are entitled to. Our SSD team will help you compile the required information, guide you through the appeals process, and represent you in hearings, when needed.
SSD Benefits are Administered Through Two Programs
Social Security Administration (SSA) officials use two programs to award medical and financial benefits to disabled individuals. Each program requires the following information with your application:
Information about you including your name, date of birth, Social Security number, and banking information

Information about your medical condition, including contact details for health care providers and facilities where you receive treatment and details on your condition

Information about your employment, including most recent income, contact details for your employer, and your military service record, if applicable
The amount of information SSA administrators require can be overwhelming and difficult to understand and compile on your own. Our team's familiarity with SSA regulations means we can help you understand the application requirements and process. We will also help you apply to the SSD program that best fits your eligibility criteria.
Social Security Disability Insurance (SSDI) Eligibility
SSDI benefits are designed to assist individuals who are considered insured. SSA will consider you insured if you worked for a long enough period of time and paid Social Security insurance during your employment. If you meet the qualification criteria, you must also prove you have a qualifying disability and that your disability is expected to last at least a full year or eventually be terminal.
Supplemental Security Income (SSI) Eligibility
SSI benefits are designed to assist individuals who did not participate in the Social Security insurance program but have a demonstrated financial need. You qualify for SSI assistance if you have little or no income or resources, are blind, or are retirement age. You must also have a medical disability that will endure for a minimum of one year or eventually be terminal.
Our Social Security Disability Lawyer Will Advocate for You
If you or someone you love is applying for SSD benefits in Cherokee County, our benefits team will support you throughout the process. Dealing with the plethora of information requested and organizing it for submission can be a daunting process. Our team will help by:
Gathering SSA required documents

Filing a complete or amended application

Calculating anticipated benefits

Representing you in required meetings

Preparing you and witnesses for interviews
When you trust our team at Farmer & Morris Law, PLLC, with your disability case, we fight hard to ensure you get the benefits you are eligible for. We also make sure you are regularly updated on any changes or decisions made in regard to your application.
We Helped These Clients Fight for Disability Benefits
Our law firm is passionate about helping disabled clients get the benefits they need. Reviews on our testimonials page say:
"This law firm was very professional and stayed in touch with me throughout the disability process. I received my disability on the first try because of their expert knowledge. Thank you for a job well done." – Scott Curtis

"I was denied on my disability and decided to go to Farmer and Morris for help. They were very professional and courteous…Andrea was able to get me my disability… I highly recommend Farmer and Morris. – Leisa Snyder
Your SSD case is important to every member of our team, so we work hard to ensure it gets the attention to detail it deserves.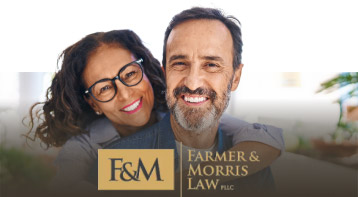 Our goal is excellence in legal representation, in every case, with every client and at every stage.

Contact Our Firm Today »
Our Benefits Team Will Manage Your SSD Appeal
As frustrating and stressful as a denial of your application for benefits can be, it does not have to be the end of the road. We can help you keep fighting for benefits through SSA's appeals process. Even an initial denial of your appeal does not bring your fight for benefits to an end because our team will help you fight at each of the four stages of appeals.
Reconsideration
If your application was denied for medical reasons, we will help you file an appeal. We include your original evidence and any new evidence in your appeals request, which will be reviewed by a new set of eyes that did not oversee your initial application.
Hearing By an Administrative Law Judge
An Administrative Law Judge (ALJ) will review your application at the second appeal stage. The ALJ will not have participated in any previous decisions on your application. Our SSD attorney will represent you at this hearing.
Review By the Appeals Council
At this appeals stage, the Appeals Council will review an application that the ALJ denied. The Council will either uphold the ALJ's decision, decide your case itself, or send it back to the ALJ for further review.
Federal Court Review
This final appeals stage is a civil lawsuit you file in a federal district court. Our attorney will walk you through the details of this process and its possible outcomes.
Contact Our Cherokee County SSD Team
When our Social Security Disability attorney is on your side, you are never alone in your fight for medical and financial benefits. Contact one of our Farmer & Morris Law, PLLC team members by calling (828) 286-3866 to review your case today.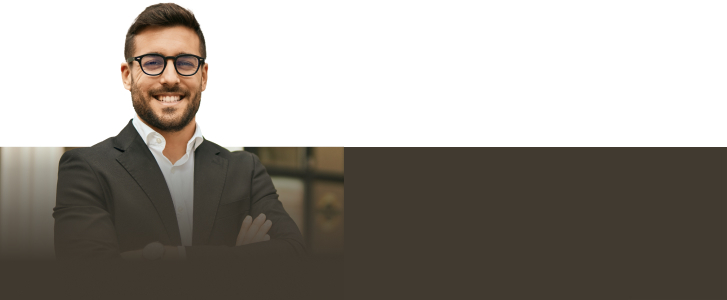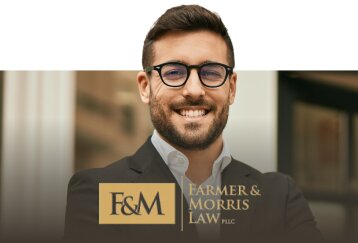 Contact our team today so we can fight to help you get the compensation you deserve.

Contact Our Firm Today »