If you or your family or business is facing insurmountable debt, a bankruptcy lawyer can help you get much-needed relief. Having debt that you cannot pay can disrupt every aspect of your life, so we'll take the time to explain how you can get a fresh start. We can also clarify your filing options and help you understand the various bankruptcy Chapters.
At Farmer & Morris Law, PLLC, we know how aggravating it can be to have creditors constantly bothering you about debts you simply cannot pay. Once your Belmont bankruptcy lawyer files on your behalf, you'll also get the benefits of bankruptcy's automatic stay, which means creditors can no longer contact you about your debt. Get invaluable peace of mind by putting our law firm to work for you today.
Our Belmont Bankruptcy Team Can Help You Choose the Right Bankruptcy Chapter
Debt can snowball out of control quickly, leaving you with bills you cannot pay due to healthcare costs, job loss, or business issues. If you need relief from your current financial circumstances, several bankruptcy options are available.
Getting the debt relief you need starts with filing for bankruptcy under the appropriate Chapter. On your own, deciding which Chapter to choose can be more complicated than you think. When our bankruptcy team handles your case, we will take the time to explore and explain your filing options.
Filing Chapter 7 Bankruptcy in Belmont
Chapter 7 bankruptcy is an appropriate choice for individual filers and some businesses. This Chapter is often the fastest option and will likely allow you to retain possession of all your assets, making it a popular choice.
To qualify, you must meet income guidelines and must not have had other debt discharged in Chapter 7 bankruptcy filed in the preceding eight years, according to the U.S. Courts. You must disclose your debt, creditors, monthly living expenses, income, and property.
Filing Chapter 11 Bankruptcy in Belmont
Chapter 11 bankruptcy could be the right choice if you have a small business or corporation. It will restructure, rather than discharge, many of your debts. While individual filers can sometimes choose Chapter 11 bankruptcy, its design primarily helps businesses refocus and get back on track.
When we file this Chapter on your behalf, you will get immediate relief from requests for payment, eviction, bank levies, property and asset seizure, and more. With this relief in place, your Belmont bankruptcy attorney will have time to help you build your case and reorganize the debt you currently owe.
Filing Chapter 12 Bankruptcy in Belmont
Chapter 12 bankruptcy is designed to meet the debt-relief needs of family farmers and fishermen. When you choose Chapter 12, you can continue to operate your farm or fishery and avoid a potentially costly closure.
You qualify if your farm or fishing operation generates regular income that constitutes at least half of your overall income, per 11 U.S.C. § 101. Your Belmont bankruptcy attorney can also help prove you meet the required debt guidelines.
When we file for Chapter 12 protection on your behalf, you will get the benefits of credit counseling, the automatic stay, and the opportunity to create a workable debt repayment plan.
Filing Chapter 13 Bankruptcy in Belmont
Filers often opt for Chapter 13 bankruptcy when their income exceeds the allowable income for Chapter 7 or if they need help to retain a home or vehicle that has past due loan payments. To file, you will be required to disclose income and debts, take a credit counseling course, and attend a meeting of creditors. We will file under this Chapter on your behalf if you meet debt limits and income requirements.
Our Bankruptcy Lawyers Can Help You Get a Fresh Financial Start in Belmont
At Farmer & Morris Law, PLLC, our team brings familiarity with bankruptcy law to your case. Your Belmont bankruptcy lawyer will do all of the following for you:
Identify the best bankruptcy Chapter for you to file under

Obtain, complete, and submit required forms and schedules

Review your documents for accuracy and completion

Explain the specific laws that affect your case and its outcome

Explain which debts are dischargeable, according to each Chapter

Document your income, assets, and current debt load
Getting your creditor list correct is important, since a creditor who is inadvertently left off the list may still contact you. Our team will work closely with you to avoid such omissions and provide the protection you need from phone calls, emails, and any other communication from creditors.
We'll also take time to explain your responsibilities, including requirements to attend classes, counseling, hearings, etc. You'll also get access to our 24/7 helpline for answers about your case at any time.
Previous Bankruptcy Clients Recommend Farmer & Morris Law, PLLC
Our testimonials page contains the following reviews from clients who have benefited from our support throughout the bankruptcy process:
Kristina Olds: "I never thought I would need a [bankruptcy] attorney. Mr. Farmer and his people … gave me my life back while allowing me my dignity. It was fast, it was competent service. I highly recommend Mr. FARMER!! THANKS AGAIN, YOU GUYS SAVED ME!!"
Brian Hopkins: "Caleb Farmer is a good and knowledgeable bankruptcy lawyer. When he meets you face to face for the initial consultation, he lets you know what to expect … Our experience was good."
You do not have to deal with the potentially daunting process of filing for bankruptcy alone. Our law firm is committed to outstanding legal representation in every case, with every client, and at every stage.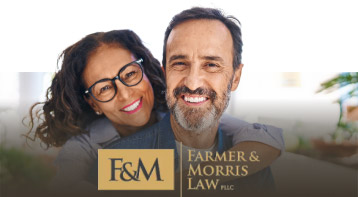 Our goal is excellence in legal representation, in every case, with every client and at every stage.

Contact Our Firm Today »
Get Immediate Assistance With Your Belmont Bankruptcy Case
If you are struggling with tremendous debt that far exceeds your ability to repay, a Belmont bankruptcy lawyer from our team can help you find the path to debt relief you need. We will help you explore and understand your bankruptcy filing options and their benefits.
Find out how you can get creditors to stop contacting you and get a fresh financial start by contacting our case evaluation team at Farmer & Morris Law, PLLC today.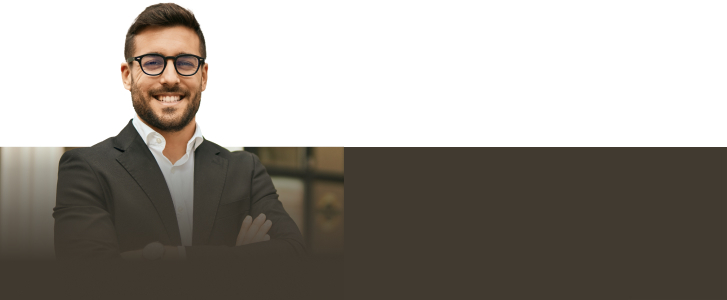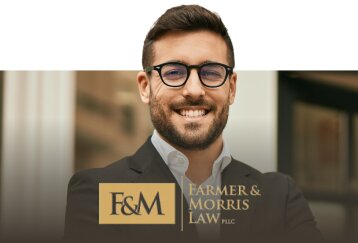 Contact our team today so we can fight to help you get the compensation you deserve.

Contact Our Firm Today »