A work-related injury or an illness caused by your job or work environment could mean you can't return to work immediately. If you cannot go back to work for at least seven days, you can apply for financial benefits that replace up to two-thirds of your average weekly income for the time you are out. Medical benefits will cover your treatment costs from the start.  
Our workers' compensation lawyer will review your case at no cost or obligation to you and explain the steps we take to help you obtain the benefits you need. We will explain your rights as an injured worker and your employer's responsibility. At Farmer & Morris Law, PLLC, our Belmont workers' compensation lawyer will never stop fighting for you, including filing an appeal if your initial application is denied. You can call us for a free initial consultation.
Our Attorney Can Determine If You Qualify for Workers' Compensation Benefits in Belmont, NC
If you get hurt at work, there are several things you should do first. You should promptly get medical help and tell your employer about your injury or illness. You are entitled to replacement of your lost wages and medical care until you recover. To receive these benefits via workers' comp in Belmont, the following must apply:
An injury must be work-related, even if it did not happen at work. This can include a car accident while traveling for your job.

An illness must be related to your workplace or its atmosphere. An example would be lung damage caused by breathing in asbestos. 

Your employer must participate in the workers' compensation insurance program.
You can also seek legal advice and hire an attorney to represent you. Our law firm will help you apply for workers' compensation benefits if these basic criteria are met. If your employer does not offer workers' compensation or a third party is responsible for your injuries, we will explain your additional legal options.
What You Need to Know About Applying for Workers' Compensation Benefits
The application process can involve red tape that can leave you frustrated and anxious. It involves:
Notifying your employer on time (verbal and written notification within 30 days) 

Filing your application on time (within two years, according to

G.S. § 97-58

)

Completing and submitting your application and required medical evidence
Gathering the required medical evidence can be time-consuming. You can avoid the stress of the application process by letting our workers' compensation attorney handle it for you. While we focus on recovering needed benefits, you can focus on getting better. 
Workers' Compensation's Financial Benefits for Injured Belmont, NC, Employees
If you cannot work for an extended period, you could receive two-thirds of your average weekly wages with an approved application. Benefits can be capped at a weekly rate with annual adjustments. 
When our Belmont workers' compensation lawyer reviews your case, we can obtain your employment and salary history records to document your income. This important step can help you avoid receiving a lower compensation amount than you are entitled to recover. 
In some cases, you could be eligible for a lump-sum settlement. If you are, we will help you negotiate the best available outcome. 
Workers' Compensation's Medical Benefits for Injured Belmont, NC, Employees
Unlike financial benefits, medical care for an injury or illness starts right away. They typically include any emergency care you received. Outside of emergency care, all additional medical care must be provided by the healthcare team your employer chooses. Covered medical costs include those for:
Hospital admission

Follow-up care

Surgical procedures

Rehab and therapy

Required medications

Assistive devices

In-home medical aid
If you are unsatisfied with the employer-provided physician, you can request a change in writing. Our legal team will help you complete this process to get medical care you are comfortable with.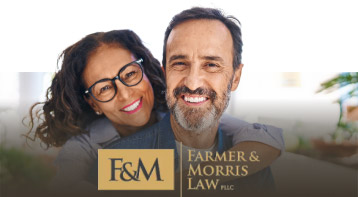 Our goal is excellence in legal representation, in every case, with every client and at every stage.

Contact Our Firm Today »
The Benefits of Working With Our Belmont Workers' Compensation Attorney
Each step in the application process can be frustrating and stressful, so some people hire an attorney for a workers' compensation claim. Our Belmont workers' compensation lawyer will streamline this process for you. We will:
Explain North Carolina workers' compensation laws and how they apply to your case

Handle all case-related paperwork

Provide a free case review 

Address your questions and concerns promptly

Interview coworkers and other accident witnesses who support your account of events
We will represent you at your workers' compensation hearing or trial and support your request for benefits. At Farmer & Morris Law, PLLC, we also negotiate on your behalf and may consult medical and financial experts who support your right to recover damages.
Our Belmont Workers' Compensation Lawyer Can Appeal a Denied Application
You do not have to give in or give up hope if your initial application for benefits is denied. North Carolina Industrial Commission's appeals process allows you to keep fighting for medical and financial benefits. 
Our client-focused law firm will help you effectively navigate the appeals process. We will review the reason you were denied and collect additional medical evidence that supports your request to have your application reconsidered. 
Our Fee Structure Makes It Easy to Work With Our Workers' Compensation Team
Because it costs nothing up front and you pay nothing out of your own pocket, working with our law firm is risk-free. In addition to being risk-free, our fee structure also means you can avoid a potentially costly delay in filing your application. 
It also costs nothing to put our team to work on your appeal. We receive financial compensation only when you do, and you owe us no legal or attorney's fees if you do not receive benefits. That is our no-win, no-fee guarantee.
Call Us Today for Help From a Belmont, NC, Worker's Compensation Lawyer
If you or a loved one got hurt at work or was diagnosed with a workplace illness or disease, our Belmont workers' compensation lawyer will explain the benefits you are entitled to recover. 
Our team of attorneys will advocate for you right from the beginning of your case and explain your rights under workers' compensation and other matters related to your situation. Get started today by contacting our case evaluation team at Farmer & Morris Law, PLLC, for your free consultation.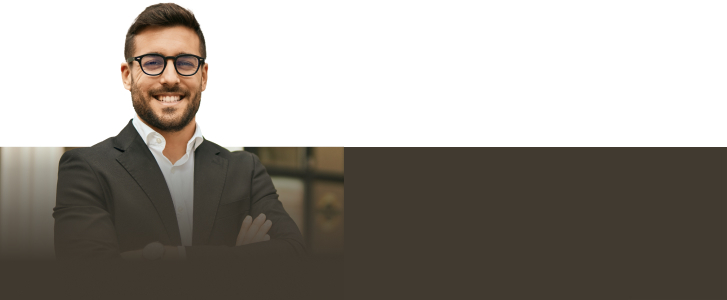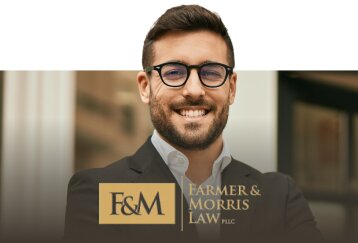 Contact our team today so we can fight to help you get the compensation you deserve.

Contact Our Firm Today »