Pedestrian accidents can result in severe injuries and significant expenses. If a negligent driver hit you or your loved one with their vehicle, Farmer & Morris Law, PLLC can hold them responsible for your financial and personal suffering.
Our Lincolnton, NC pedestrian accident lawyers can assist with every step of your personal injury case. We will fight for the economic justice you and your family deserve, so you can focus on your health and recovery.
How Can Our Lincolnton Pedestrian Accident Lawyers Fight for You?
A human being is no match for a moving vehicle, so pedestrian accident victims often suffer severe, disabling, and even fatal injuries, including:
Back and neck injuries
Internal organ damage
Broken bones
Severe lacerations and bruising
Facial injuries
If a negligent party hurt you or your loved one, they should pay for their actions. However, pursuing civil action to demand this compensation can be overwhelming, especially while coping with an injury. Fortunately, our team has decades of combined legal experience we can put to work for you and your family. You worry about getting back on your feet while we take care of the following:
We Can Identify and Pursue Fair Compensation
We do not want someone else's mistakes to jeopardize your family's financial stability. We will identify and pursue what is owed to you so you do not pay out of pocket for an accident you did not cause. In general, our attorneys can seek compensation for the following:
Current and future medical treatment, including emergency care, hospitalizations, medical procedures, medications and medical equipment, rehabilitation, and long-term nursing costs
Pain, suffering, and inconvenience, including loss of mobility, severe and chronic pain, disfigurement, scarring, anxiety, depression, mental distress, and diminished quality of life
Lost income, including wages, health and retirement benefits, bonuses, tips, and additional earnings
Lost earning capacity if you must change jobs, reduce your hours, or leave the workforce due to injury
Personal property damages, including the cost of eyeglasses, cell phones, laptops, jewelry, and watches
Miscellaneous expenses, including household services, medical travel costs, and medical accommodations to your home or vehicle
Sadly, the National Highway Traffic Safety Administration (NHTSA) ranks North Carolina 14th in the nation for most pedestrian accidents by population. If a vehicle hit and killed your loved one on a Lincolnton roadway, our wrongful death attorneys can help your family seek justice.
We can help the executor seek the above damages on behalf of the estate and its beneficiaries. We can also pursue awards for funeral and burial expenses and the loss of your loved one's support, services, companionship, and society.
We Can Prove Another Party Is At-Fault
Pedestrian accidents often result from driver negligence, but mechanical problems, roadway issues, and more can contribute to this type of collision. Depending on the circumstances or your incident, liable parties may include the driver who hit you, a third-party motorist, bicyclist, or pedestrian, a manufacturer, or the entity responsible for the roadway. Causes of pedestrian accidents include, but are not limited to:
Drinking and driving
Driving distracted
Speeding
Failing to yield the right-of-way
Failing to stop for pedestrians at crosswalks and marked intersections
Running a red light or stop sign
Making an improper turn
Illegal passing/failing to maintain lane position
Lack of roadway lighting/failure to use vehicle headlights
Poorly designed intersections and crosswalks
Broken traffic lights or obstructed road signs
Vehicle or auto parts defects
To prove fault, we will investigate and collect evidence, which may include:
Eyewitness accounts
Available surveillance, cell phone, or dashcam footage
Photographs of the accident scene
Photographs of your injuries
Medical records
Police reports
Testimony from crash reconstructionists, doctors, economists, and other experts
We Can Handle the Details
Our lawyers will prepare and file your insurance claims or lawsuits, track and manage deadlines, and deal with paperwork. We will also handle all case-related emails, texts, phone calls, and meetings–saving you time and energy and protecting you from pressure, bad-faith tactics, or missteps the insurance company could use against you.
In addition, our Lincolnton pedestrian accident lawyers will use their negotiating experience to pursue an advantageous settlement.
How Long Do You Have to Pursue a Pedestrian Accident Case in North Carolina?
Automobile liability insurance covers pedestrian accidents, so your case may start with an insurance claim. Usually, it is up to the insurer to decide the deadline, so check with the company about how much time you have. You should also contact your insurer immediately if you hold policies, such as Med Pay, that will cover your injuries.
Whatever you do, do not wait too long to pursue your case. Waiting allows evidence to get lost or deteriorate and could lead the insurance company to allege your injuries did not occur during the accident. Furthermore, you want to leave time to pursue damages via a lawsuit if necessary.
According to G.S. § 1-52, you have three years from your accident to file a personal injury lawsuit. You have up to two years from your loved one's passing to file a wrongful death suit under G.S. § 1-53.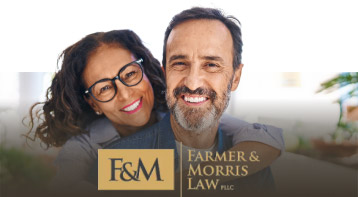 Our goal is excellence in legal representation, in every case, with every client and at every stage.

Contact Our Firm Today »
Our Award-Winning Attorneys Work on Contingency
Our firm has represented over 10,000 clients, earning an award-winning reputation for our service and results. Our accolades include a Martindale-Hubbell Preeminent Rating and a National Academy of Personal Injury Attorneys (NAOPIA) Top 10 Award. We also have team members named to the Million Dollar Advocates Forum, open only to lawyers who have won $1 million awards.
We can put our knowledge and case experience to work for you, and it will cost you nothing upfront or out of pocket. We work tirelessly for clients and are so confident in our ability to help that we only collect a fee if and when we obtain compensation for you.
Contact Farmer & Morris Law, PLLC, for a Free Consultation
Contact us today and take advantage of our free consultations. A team member can tell you more about our Lincolnton pedestrian accident lawyers and help you connect with an attorney near you.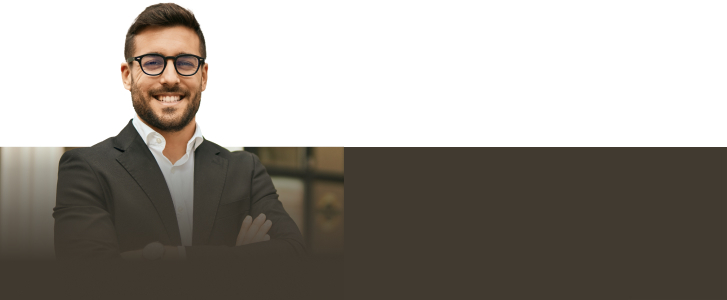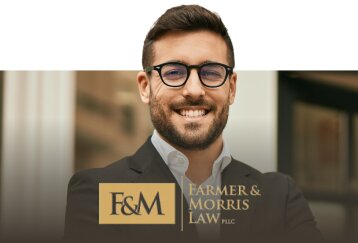 Contact our team today so we can fight to help you get the compensation you deserve.

Contact Our Firm Today »