Were you or someone you love injured in a recent bus accident? Our Lincolnton bus accident lawyer can help you recover damages for an accident caused by negligence. We will investigate your accident, document its cause, and negotiate a settlement with the insurance company.
Your case is a priority for our entire team, so we work hard to give it the attention to detail it deserves. At Farmer & Morris Law, PLLC, our personal injury lawyers never stop fighting for the injured clients and families we represent.
Financial Compensation After a Bus Accident in Lincolnton, NC
On your own, it can be difficult to understand the range of damages you are entitled to recover after a negligence-based accident. On your behalf, our Lincolnton bus accident attorneys will request the following damages:
Economic damages, which include past, present, and future medical bills and lost income. It also includes treatment-related travel expenses, in-home medical support, and property damage or loss.

Non-economic damages, which include physical disability, disfigurement, and ongoing pain and suffering. It also includes mental anguish, emotional distress, and diminished quality of life.
G.S. § 28A-18-2 also entitles your family to recover damages for the loss of a loved one in the accident. Wrongful death damages can include the decedent's medical bills, their pain and suffering, and the reasonable costs of making their final arrangements. It also includes your loss of income and companionship.
North Carolina's Statute of Limitations Impacts Your Right to Recover Damages
Filing your lawsuit on time is an important part of your case. If your lawsuit is filed too late, you could be barred from filing it at all. If you do file your lawsuit late, the at-fault party will request—and are likely to be granted—its immediate dismissal. This means the merits of your case will never be heard.
In Lincolnton:
The personal injury statute of limitations is generally three years from the date the accident occurred, according to

G.S. § 1-52

.

The wrongful death statute of limitations is generally two years from the date of a loved one's demise, per

G.S. § 1-53

.
If your accident involved a city or municipal bus, additional notification and filing deadlines could apply. Leave it to us. Our familiarity with state and local laws means we understand the deadlines that apply to your case and the importance of filing it on time.
Our Law Firm Will Handle the Details of Your Lincolnton Bus Accident Case
You deserve time to focus on your recovery after a bus accident. While you do, our team at Farmer & Morris Law, PLLC will get to work investigating and preparing your case. We will:
Consult an accident reconstructionist

Obtain bus repair and maintenance records

Calculate your potential recoverable damages

Prove there might be more than one liable party

Canvass the area for photos and video footage

Speak with all interested parties on your behalf

Complete and submit all required paperwork

Address your legal and insurance questions and concerns

Provide ongoing updates as your case progresses
Our bus accident attorney serving Lincolnton will deal with the insurance company and negotiate a favorable monetary settlement on your behalf. If one cannot be reached, we will not hesitate to take your case to court and keep fighting for financial recovery.
Types of Bus Accident Cases We Accept
Proving the cause of your bus accident and recovering damages is a complex and involved legal matter. When our legal team represents you, we start by reviewing your case at no cost or obligation. We represent bus passengers, vehicle drivers, pedestrians, bicyclists, and motorcyclists injured by:
Coach

School bus

Shuttle bus

Party bus

City bus

Charter bus
Our investigation will identify the at-fault party or parties and their insurance company. We also prove the negligence that caused your bus accident and your right to recover damages.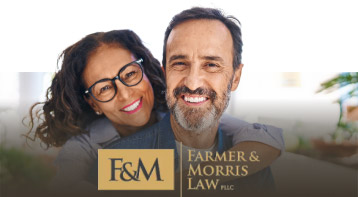 Our goal is excellence in legal representation, in every case, with every client and at every stage.

Contact Our Firm Today »
Commonly Reported Causes of Bus Accidents
To build your case for compensation, we start by investigating the cause of your accident. According to the Federal Motor Carrier Safety Administration (FMCSA), the primary causes of bus accidents include:
Speeding of any kind

Impaired driving

Driver fatigue

Driver error
Additional causes can include design and manufacturing flaws or defects in the bus or its parts. Our goal is to prove the elements of negligence that entitle you to hold the at-fault party financially liable for the accident and its resulting financial consequences.
Leave Evidence Collection and Proof of Liability to Our Investigative Team
The state allows you to pursue the person or entity who caused your bus accident by proving the following four elements of negligence:
Duty of care

Breach of duty

Causation

Damages
Potentially liable parties include the bus driver, the bus company, and the company that manufactured the bus or its parts. To prove negligence and the resulting costs of your accident, we collect the following evidence:
Medical records

Medical bills

Employment records

Accident report

Injury photos

Accident scene photos

Witness statements

Accident reconstruction
We will not ask you or your family to collect evidence. Instead, we handle this daunting process for you. We also organize your evidence and submit it to the at-fault party and their insurance company. Our team works hard to build a strong evidence case that steers your case toward a monetary settlement rather than a lengthy trial.
Call for Immediate Help With Your Bus Accident Case
At Farmer & Morris Law, PLLC, we know how hard it can be to identify and pursue the at-fault party after a bus accident. Our legal team will take on this task for you, including building the strongest possible case file.
Find out how hard our Lincolnton bus accident lawyer will work to recover the compensation you need and deserve. Contact one of our team members for a free review of your case today.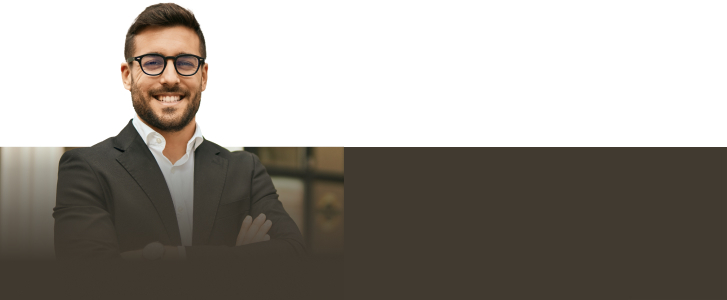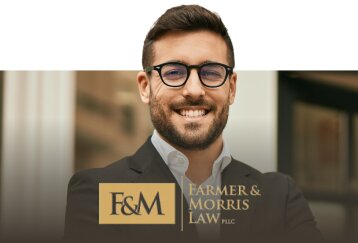 Contact our team today so we can fight to help you get the compensation you deserve.

Contact Our Firm Today »