An accident that leads to an injury of your brain can have life-changing, even life-threatening, consequences. If you or someone you love was injured by the negligence of another person or entity, we will seek fair compensation on your behalf. Our Lincolnton brain injury lawyer will pursue the at-fault party and hold them accountable for the results of their actions.
At Farmer & Morris Law, PLLC, we will review your case for free and explain the steps we take to recover favorable compensation. We fight hard to help you recoup the costs of your medical bills, income loss, pain and suffering, and more. Leave it to us. Our personal injury lawyers fight hard to help you start rebuilding your life after a catastrophic injury.
The Costs of Recovering From a Serious Brain Injury
The expenses you could be facing from your brain injury are directly related to the severity of the injury and the treatments you will need for recovery. According to Cleveland Clinic research, brain injuries are typically diagnosed as:
Mild concussion

Moderate traumatic brain injury (TBI)

Severe TBI

Uncomplicated TBI

Complicated TBI

Closed

Open

Nontraumatic
A definitive diagnosis is an important part of ensuring you receive appropriate treatment. The diagnostic process can include a complete physical exam and imaging tests, including a CT scan and MRI, and blood tests.
Compensation Our Brain Injury Attorney Can Seek for Your Medical Care
Brain injuries often require extensive medical care. Treatment can include:
OTC and prescription medications

Prolonged periods of rest

Counseling and therapy

Surgical procedures

Long-term rehabilitation

Physical therapy and coping skills

Occupational and speech therapy
In severe cases, a brain injury can result in a lifelong disabling condition and require ongoing care and support. Our Lincolnton brain injury attorneys will ensure that your healthcare costs are accurately accounted. We will obtain your medical records and bills, along with a copy of your written prognosis, to seek fair compensation.
Medical Care Is Not the Only Compensation You Can Recover for a Brain Injury
Our brain injury lawyer is committed to recovering all forms of compensation our Lincolnton clients are entitled to receive. In addition to medical care, you can seek recovery for:
Past, present, and future lost income

Loss of future earnings capacity

Property damage or complete loss

Diminished property value

Lasting physical disability

Ongoing pain and suffering

Mental and emotional anguish

Diminished quality of life
Our Farmer & Morris Law, PLLC team can also help recover compensation for your family if a loved one succumbed to a brain injury. Wrongful death damages in North Carolina include your loved one's funeral and burial expenses and their medical bills. They also include your losses of their financial support.
Your Lincolnton, NC, Lawsuit Has a State-Imposed Time Limit
Filing your brain injury lawsuit on time is an important part of your case. If your potential lawsuit is not filed on time, it will be dismissed before it can be heard. In North Carolina:
G.S. § 1-52

generally gives you three years from the date of the accident to meet the personal injury statute of limitations.

G.S. § 1-53

generally gives you two years from the date of a loved one's demise to meet the wrongful death statute of limitations.
Our law firm works hard to settle your lawsuit out of court. If negotiations are prolonged or a settlement is not forthcoming, we ensure your lawsuit is filed within the allotted time.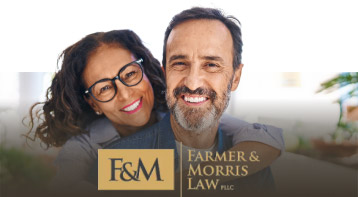 Our goal is excellence in legal representation, in every case, with every client and at every stage.

Contact Our Firm Today »
What Sets the Lincolnton Brain Injury Team at Farmer & Morris Law, PLLC Apart
Building a case against a negligent party is a complex legal matter. You do not have to manage the many moving parts of your case on your own. Our law firm will provide legal guidance and support right from the start. We will document the at-fault party's negligence by proving:
They owed you a duty of care.

They breached their legal duty.

Their actions caused your accident.

Your accident had financial consequences.
To bolster your case and support you throughout its progress, our team does all of the following:
Conduct an independent investigation

Obtain and review your accident report

Track your known and anticipated medical care

Calculate your potential recoverable damages

Compile supporting documents and evidence

Canvass for supporting photos and videos
We work hard to resolve your case without going to court but will not hesitate to do so and continue to fight for the compensation you and your family deserve.
Our Practice Areas for the Clients We Serve in Lincolnton, NC
When our law firm accepts your case, we delve right into its cause. According to Johns Hopkins Medicine, a brain injury can be caused by a traumatic event, often an accident. At Farmer & Morris Law, PLLC, we fight to secure compensation for the injured and their families after the following types of accidents:
Bus accidents

Bicycle accidents

Medical malpractice

Rideshare accidents

Pedestrian accidents
If your brain injury, a family member's injury, or a family member's fatal injury was caused by one of these accidents, let us know. Our legal team will document the cause of your accident and build a solid case for financial recovery.
Call Today for a Free Consultation for Your Brain Injury Case
If you or a loved one suffered a fatal brain injury, we can help. Our Lincolnton brain injury lawyer will handle every aspect of your case and fight for fair and appropriate monetary recovery.
Start your fight for financial compensation by contacting one of our consultation team members at Farmer & Morris Law, PLLC today.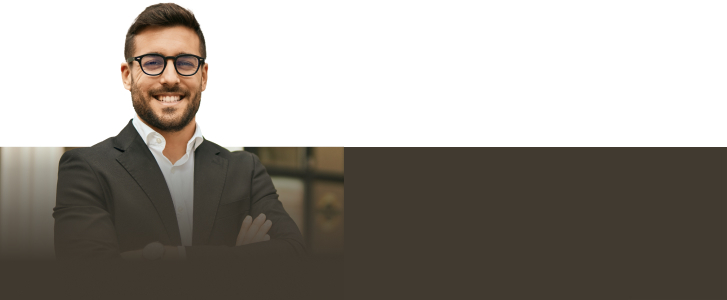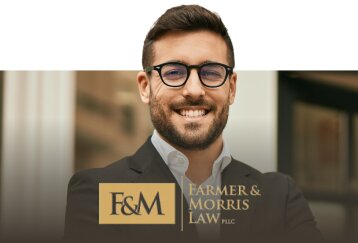 Contact our team today so we can fight to help you get the compensation you deserve.

Contact Our Firm Today »