If you or your loved one is the victim of a pedestrian accident, Farmer & Morris Law, PLLC can help you seek compensation for your injuries and damages. We will pursue the liable driver or other at-fault parties for your personal and financial losses.
Our Marion, NC, pedestrian accident lawyers will fight to ensure those who hurt you pay for your damages–not you or your family. As such, we will handle your case from beginning to end. While you rest and recover from your injuries, we will file your case, investigate your accident, and negotiate for compensation on your behalf.
The Cost of Pedestrian Accidents
According to research published by the National Center for Biotechnology Information (NCBI), pedestrian accidents can cost billions of dollars in medical treatment, lost income, quality of life reductions, and other expenses over a single lifetime. If your injuries resulted from another party's reckless or wrongful behavior, you should not have to shoulder the financial burden of your accident alone.
Our Marion personal injury lawyers can help you identify and calculate your current and future losses and seek fair compensation for the following:
Medical treatment. We can recover the cost of all of your necessary, accident-related medical care, including emergency services, hospital and doctor fees, surgeries, prescription drugs, medical devices and mobility aids, physical therapy, long-term nursing, and life care expenses.
Lost wages. We can seek the wages, benefits, and earnings you have lost due to your injuries and recovery. In addition, if you suffered a permanent or disabling injury that prevents you from returning to your job, we can pursue awards for your lost earning capacity.
Pain and suffering. We can seek monetary compensation for the physical, mental, and emotional consequences of your injury. You may qualify for awards for scarring, disfigurement, loss of mobility, depression, anxiety, post-traumatic stress disorder (PTSD), severe and chronic pain, mental and emotional distress, inconvenience, and loss of enjoyment.
Miscellaneous losses. Our attorneys can review your case and identify the various damages you are owed, including compensation for personal property, household services, medical travel expenses, and medically-necessary vehicle or home modifications.
Wrongful death. If your loved one was the victim of a fatal pedestrian accident, our firm can help their personal representative (executor) pursue wrongful death compensation on behalf of the estate and its beneficiaries. Damages may include medical bills, funeral and burial expenses, lost income, and your loved one's pain and suffering. Surviving family members can also seek awards for the loss of their loved one's services, protection, assistance, companionship, and guidance.
Financial Responsibility for Pedestrian Accident Injuries
To secure compensation, you must prove that another party behaved negligently and their actions led to your injuries and financial losses. Another party may be financially accountable for your pedestrian accident if it involved:
Speeding
Intoxicated driving
Aggressive driving
Distracted driving
Illegal passing
Improper turns
Failure to yield the right of way
Failure to stop at a marked intersection
Lack of vehicle headlights
Lack of lighting on the roadway
Dangerous or badly designed crosswalks
Broken traffic signals
Defective brakes or tires
In many cases, the liable party is the driver of the vehicle that hit you. However, depending on the circumstances of the crash, the fault may also rest with another pedestrian, a bicyclist, a vehicle or auto parts manufacturer, or the owner of the roadway.
Does Auto Insurance Apply to Collisions With Pedestrians?
Yes, a driver's auto insurance will pay for pedestrian accident damages. According to the North Carolina Department of Motor Vehicles, motorists must carry $30,000 per person/$60,000 per accident in bodily injury liability insurance and $25,000 in property damage liability.
Our lawyers can help you seek a settlement up to the at-fault driver's policy limits. If your damages exceed the liable party's coverage, we may pursue your losses in civil court.
Do Not Wait Too Long to Pursue Your Case
According to G.S. § 1-52, you have three years to file a personal injury lawsuit in North Carolina. G.S. § 1-53 allows two years to file a wrongful death lawsuit. The court will likely bar you from seeking recovery if you do not pursue your case within these deadlines.
Even if you feel confident your case will settle outside of court, you should not delay. It can take time to build an insurance claim and work through negotiations, and if the statute of limitations expires before you complete your settlement, it will reduce your bargaining power. Our team can help you get started.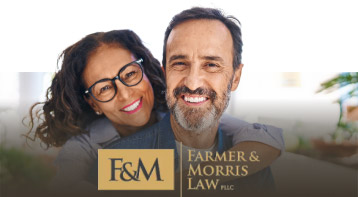 Our goal is excellence in legal representation, in every case, with every client and at every stage.

Contact Our Firm Today »
Our Marion Pedestrian Accident Lawyers Can Handle Your Case
The most recent statistics from the National Highway Traffic Safety Administration (NHTSA) rank North Carolina number 14 in the nation for states with the highest rate of fatal pedestrian accidents. If you or your loved one suffered injuries in a collision on McDowell Avenue, Morgan Street, or anywhere else in Marion, our lawyers can fight for you. Our team can:
Investigate your accident and bolster your case with police reports, medical records, dashcam or surveillance video, photographs, eyewitness testimony, and other available evidence
Establish your financial losses using paystubs, bills, receipts, invoices, and estimates
Hire and consult with crash reconstruction specialists, economists, health care professionals, and other experts when needed
Draft and file your insurance claims or lawsuits
Manage and complete all case paperwork while tracking and adhering to deadlines
Handle phone calls, emails, and meetings with involved parties
Tirelessly negotiate for a positive settlement outcome
Keep you informed and updated by maintaining open lines of attorney/client communication
Represent you at trial if necessary
Furthermore, our firm charges clients nothing upfront or out-of-pocket. Instead, we work on contingency, meaning our fees come from your successful settlement or verdict. You never pay out of your own pocket for our services.
Contact Farmer & Morris Law, PLLC, for Help With Your Pedestrian Accident
Integrity. Experience. Results. These are the touchstones that guide our firm. Our award-winning legal team strives to provide every client with professional, personalized, compassionate representation while acting as your advocate and ally.
To learn more about how our Marion pedestrian accident lawyers can serve you, contact us today for a risk-free, no-cost consultation. A member of our team can answer your questions and connect you with an attorney near you.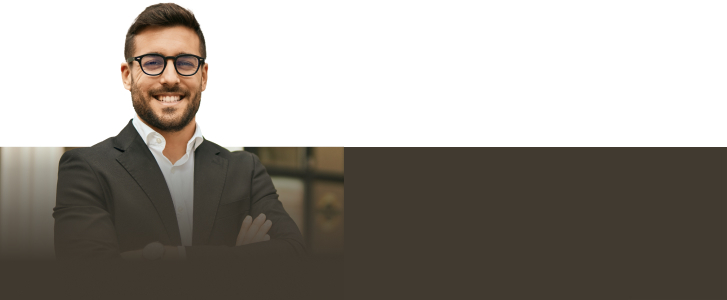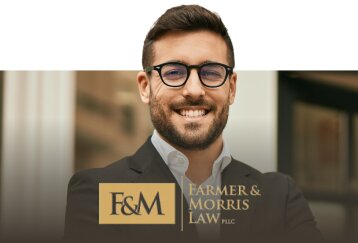 Contact our team today so we can fight to help you get the compensation you deserve.

Contact Our Firm Today »