Once-manageable debt can escalate quickly for many reasons, including illness, job loss, and other factors that affect you financially. If you face debt beyond your ability to repay, our bankruptcy lawyer can help you discharge debt by filing bankruptcy.
With guidance and support from our Mt. Holly bankruptcy lawyer, you can choose the right bankruptcy chapter to file under. At Farmer & Morris Law, PLLC, we will help you with every aspect of the filing process. We will also explain the forms, schedules, and financial information you need and help you complete and submit them.
Choosing the Appropriate Chapter for Bankruptcy Filers in Mt. Holly, NC
Bankruptcy gives you three primary benefits most filers look for:
The automatic stay that stops all debt collection activity.

The ability to discharge certain debts you do not have to repay at any time.

A fresh start that lets you regain control of your finances.
Filing for bankruptcy can be a complicated process, starting with choosing the right bankruptcy chapter. According to the U.S. Courts, your financial circumstances, your personal filing status (as a business or individual), and many other factors go into making this determination.
Businesses or Individuals Can Choose Chapter 7 Bankruptcy
Chapter 7 bankruptcy is a popular filing option. It typically allows you to hold on to your house, car, and other property while getting out from under insurmountable debt. To file, you will:
Fully disclose all sources of income

List your debts and creditors

Gather all financial and tax papers

Complete all forms and schedules

Take required bankruptcy courses

Undergo consumer credit counseling

Attend a 341 meeting of creditors
Our law firm's team helps Chapter 7 filers understand their options and the many benefits they will experience, including the automatic stay. With it, creditors must cease all the intrusive collection practices—phone calls, text messages, and letters—that make your daily life uncomfortable. This peace of mind, alone, is invaluable.
Corporations, Partnerships, Businesses, and Individuals Can Choose Chapter 11
Small and large businesses and corporations can file under Chapter 11 bankruptcy to reorganize their debt load. It can help you keep your business afloat while giving you the time you need to refocus and create a debt repayment plan you can work with.
Chapter 11 offers the added benefit of flexible repayment timelines so you can choose the best option for your business.
Family Farmers and Fishermen Qualify to File for Chapter 12 Bankruptcy Relief
Chapter 12 bankruptcy lets you reorganize your debt and create a repayment plan that considers your income. To qualify, you must:
Have a functioning farming or commercial fishery

Have regular annual income via the farm or fishery

Earn at least half of your income from the business

Have business debts that do not exceed the allowable guidelines
Our Mt. Holly bankruptcy attorney will help you weigh your income and debt load and develop an individualized payment plan that repays your debt in five years or sooner.
Businesses or Individuals Can Choose Chapter 13 Bankruptcy
Chapter 13 bankruptcy is a viable filing option if your income and assets exceed what is allowable under Chapter 7 guidelines. You may have to receive a payment plan that weighs your income-to-debt ratio. To file for Chapter 13, you will:
Disclose your income, debts, and creditors

Commit to a three-to-five-year debt repayment plan

Enroll in mandatory credit counseling classes

Complete and submit all required documentation

Complete the confirmation process and payment plan
You cannot be obliged to sell your belongings or liquidate your assets as long as you stay current on your court-approved repayment plan.
How Our Bankruptcy Lawyer Can Help Mt. Holly Filers Get Financial Relief
You do not have to understand the nuances of filing for bankruptcy or wade through the paperwork and filing process on your own. Our legal team will help you weigh your options and make a well-informed decision.
At Farmer & Morris Law, PLLC, we:
Guide you in choosing the bankruptcy chapter that meets your needs

Obtain the essential forms and schedules and help you complete them

Have a 24/7 helpline so you can get answers when you want them

Provide legal representation in every case for every client
When you hire our bankruptcy attorney in Mt. Holly, North Carolina, we are by your side at every phase. We take time to explain your rights and responsibilities, so you know what to expect.
Farmer & Morris Law, PLLC, Bankruptcy Clients Share Their Experiences
When previous bankruptcy clients talk about our commitment to providing an outstanding client service experience, they say:
Brian Hopkins: Caleb Farmer is a good and knowledgeable bankruptcy lawyer. When he meets you face to face for the initial consultation, he lets you know what to expect during the bankruptcy … We would recommend Farmer and Morris Law. Our experience was good.
Kristina Olds: I never thought I would need a [bankruptcy] attorney. Mr. Farmer and his people (Ann) gave me my life back while allowing me my dignity … I highly recommend Mr. FARMER!!
Our entire staff is committed to making you feel like a priority, not a case file. We will provide the attention and attention to detail you need and deserve. You can browse our testimonials page for additional reviews from satisfied clients.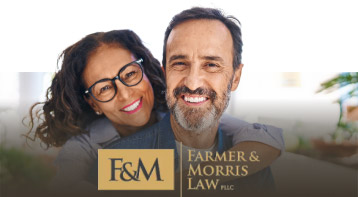 Our goal is excellence in legal representation, in every case, with every client and at every stage.

Contact Our Firm Today »
Call Us Today – Our Attorney Can Lead Your Mt. Holly, NC, Bankruptcy Case
If debt overwhelms you and makes your personal and business life difficult, filing for bankruptcy can provide the relief you need. At Farmer & Morris Law, PLLC, we can help you navigate the process and get a new start.
Start getting the debt relief and peace of mind you need by contacting our case evaluation team to find out how hard our Mt. Holly bankruptcy lawyer will go to bat for you.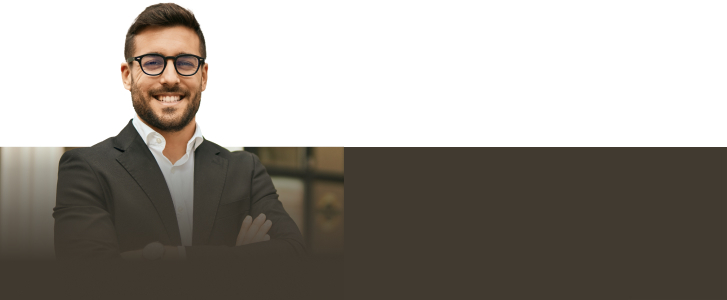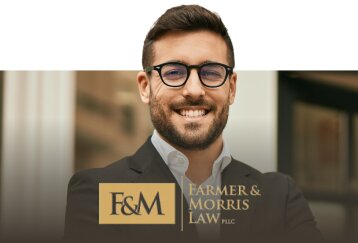 Contact our team today so we can fight to help you get the compensation you deserve.

Contact Our Firm Today »