In this Chapter 13 bankruptcy overview, you can learn about:
What Chapter 13 bankruptcy is

The pros and cons of Chapter 13 versus other kinds of bankruptcy

Who may qualify to file Chapter 13 bankruptcy

How our firm can help you decide if Chapter 13 is right for you
What Is Chapter 13 Bankruptcy?
Chapter 13 bankruptcy can be a lifeline for individuals or small business owners who are struggling to pay their debts. As the U.S. Courts state, Chapter 13 allows them to restructure their debt and come up with a viable repayment plan without losing valuable assets, such as their home.
Chapter 13 bankruptcy may be right for you if:
You are struggling now but expect to get back on your feet in the future

You are about to lose your house to foreclosure

You want to protect and preserve your assets
In this way, Chapter 13 can help you stay afloat during these short-term difficulties. This type of bankruptcy sets it apart from others, including:
Chapter 7:

People who file for Chapter 7 bankruptcy generally have no hope of ever repaying their debts. They may have to liquidate certain assets to repay as much as they can, and any remaining debt is discharged (they no longer have to repay it).

Chapter 11:

Chapter 11 bankruptcy often involves hefty fees, so it is usually reserved for larger businesses that can afford it. They are still expected to repay at least part of their debt through a repayment plan.

Chapter 12:

This type of bankruptcy is reserved for family farmers and fishermen who can no longer manage their debts. They also must come up with a repayment plan that their creditors approve.
This is only a general overview of some of the types of bankruptcy available to individuals and businesses. Each chapter may include exceptions or other circumstances that make them more challenging to understand. By speaking with our team before you file, you can be sure you have chosen the chapter best suited to your situation.
Is Bankruptcy My Only Choice?
No. You may also have other options that do not involve filing bankruptcy. Depending on your circumstances, it may be better for you to:
Negotiate with creditors:

Either you or a representative can sit down with your creditors to negotiate, for example, a consolidation of your debt.

Go to credit counseling:

Similar to filing for bankruptcy, credit counseling requires you to come up with a repayment plan. However, there are crucial differences.

Try to stay the course:

When something goes wrong, it is tempting to take drastic action right away to fix it. Sometimes, however, it is better to stay calm and steady until your troubles pass.
Many options are available to businesses and individuals who are having trouble paying the bills. Before choosing any one option, it is a good idea to consult with our team. We have dealt with many bankruptcy cases before, so we know what types of circumstances necessitate bankruptcy and which may require a different approach.
Personal Injury Lawyer Near Me 828.286.3866
Should I File for Chapter 13 Bankruptcy?
It can be difficult to decide when it is time to file for bankruptcy. You may find it helpful to consult with a bankruptcy attorney from our office before making any irrevocable decisions. We can guide you through this challenging time by:
Offering a free consultation:

Everyone can call our office any day, any time, to learn more about how our firm can be of assistance.

Responding to your questions:

We know how complicated and stressful bankruptcy proceedings can be. We are always happy to take your questions.

Discussing your options:

Our team can help you figure out if bankruptcy is the best option for you, or if you may benefit from an alternative remedy, such as negotiation.

Collecting and submitting documentation:

The courts and your creditors will want a great deal of information about your finances.

Drafting a repayment plan:

We can help you come up with a reasonable plan that allows you to pay back at least part of what you owe.

Going to court and other meetings:

A lawyer from our firm can spare you the stress of meeting with creditors, trustees, and judges by representing you at all hearings and negotiations.
If you are from South Carolina, trust a bankruptcy attorney in Gaffney, SC, to represent your case. Our legal team can offer support through each stage of the bankruptcy process and help you protect your future.
One of our satisfied bankruptcy clients, John, stated that we "went above and beyond to help" with the entire bankruptcy process. He was even kind enough to remark that "you will not find better people" than those on our bankruptcy law team. We would like nothing more than the chance to apply that same dedication and compassion to your case.
Call Us for Bankruptcy Help Today
For a more detailed overview of Chapter 13 bankruptcy and its benefits and risks, call Farmer & Morris Law, PLLC, at (828) 286-3866. Our team can do everything possible to guide you through this difficult time, including filing petitions, providing professional legal advice, and much more.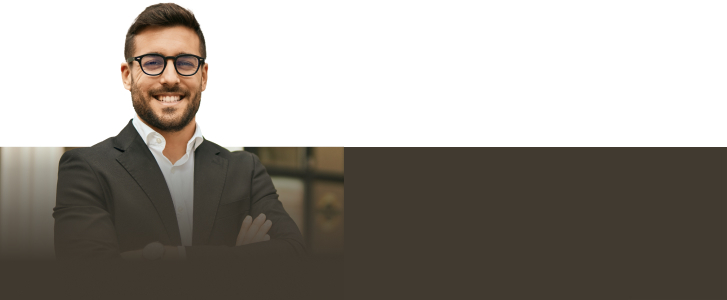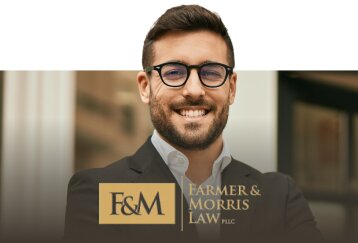 Contact our team today so we can fight to help you get the compensation you deserve.

Contact Our Firm Today »