Chapter 12 bankruptcy is different from all other types of bankruptcy because it is available only to family farmers and fishermen. It allows these individuals or families to restructure their debts and avoid losing everything they have worked so hard for. In this Chapter 12 bankruptcy overview, you can find out if you qualify to file Chapter 12 and, if so, how our firm can help you do so.
Chapter 12 Bankruptcy: an Overview
When an individual or a business cannot pay its bills, one option is to file for bankruptcy. There are multiple types of bankruptcy to choose from. Chapter 12 is, as a rule, reserved only for fishermen and farmers.
Per the U.S. Courts, a farmer or fisherman must meet several requirements to qualify for Chapter 12. These pertain to factors such as:
Amount of income

Amount of debt

Source of debt

Steadiness of income
Unlike other types of bankruptcy, which require the petitioners to navigate complex laws or even pay substantial fees, Chapter 12 bankruptcy streamlines some of the process. It is a more direct form of bankruptcy that is accessible to family farmers and fishermen.
That said, filing for bankruptcy is still not easy, either intellectually or emotionally. Our firm can guide you through the process, or we can inform you of potential alternatives (e.g., negotiating directly with creditors) that can save you from having to file for bankruptcy.
Other Types of Bankruptcy Are Available
There are multiple forms of bankruptcy that an individual or business may consider when they are in dire financial straits. In addition to Chapter 12, you may be able to file for:
Chapter 7,

which enables individuals to discharge their debt by liquidating non-exempt assets—it is only for those with no reasonable way to pay what they owe

Chapter 11,

which is a way for larger businesses to come up with a plan for repaying their debt over several years

Chapter 13,

which is for individuals or small businesses who have run into short-term economic distress and need a way to survive until they are in a better financial position
Before filing for bankruptcy, it is a good idea to learn as much as you can about each type—or chapter—of bankruptcy available. Our team can review your circumstances and help you determine the best course of action. As Sharon, one of our bankruptcy clients, put it, we provide "understanding without judgment" in all bankruptcy law proceedings.
Personal Injury Lawyer Near Me 828.286.3866
You Do Not Have to File Chapter 12 Bankruptcy Alone
We know that considering bankruptcy is a challenging, emotional process. Our firm has the experience and the compassion to help you with:
Paperwork:

Whether you need help drafting a debt repayment plan or figuring out which personal documents to submit to creditors, we can handle it.

Meetings:

We can represent you in meetings with creditors. We will let you know what they have to say about your repayment plan and so forth.

Court hearings:

If it becomes necessary to argue or appeal your case before a judge, you can rely on us to make all preparations and present your case.

Decision-making:

Still not sure what type of bankruptcy to file for, or even if you should file at all? We can give you all the information you need to make this critical decision.
No one wants to be in a position where they must consider bankruptcy. If you are facing such a decision, it is a good idea to contact our firm as soon as possible. We can ease your burden by:
Providing professional advice:

Since you are so close to the situation, you may find it helpful to hear an outsider's perspective about what to do.

Making ourselves available to answer questions:

Please contact us any time you have a question or need to report a new development. We respond to client queries promptly.

Keeping you up to date:

While we take care of all legal tasks on your behalf, we make sure that you know what is happening at all times. Expect regular updates from us, and feel free to call us if you want an immediate update.
Even before you hire our firm, we can help you. Everyone who calls our office can speak with a member of our team and get a free consultation. This service places you under no obligation; you are free to do whatever you like with the information we provide you.
We Help Clients File Chapter 12 Bankruptcy
At Farmer & Morris Law, PLLC, it is our mission to help individuals, families, and businesses of all sizes get out from under their debt and restart their lives. Call our office at (828) 286-3866 today for a free consultation. Our team would be happy to expand on this overview and provide information on Chapter 12 bankruptcy that applies to you specifically.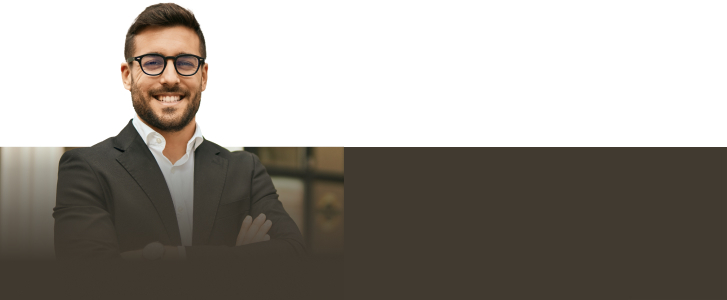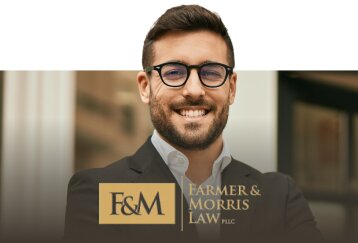 Contact our team today so we can fight to help you get the compensation you deserve.

Contact Our Firm Today »