As Bankruptcy Lawyers in Blacksburg, Farmer & Morris Law, PLLC provides bankruptcy assistance to individuals, families, and businesses in North Carolina and South Carolina. We assist clients in filing Chapter 7, Chapter 11, Chapter 12, and Chapter 13 bankruptcies, depending on their individual needs.
A Blacksburg bankruptcy lawyer from our firm can help you understand your options for handling this period of financial hardship. You and your family should not suffer another day dodging creditors and wondering what's your next step. Our legal team can help you get out from under debt and move forward.
What Types of Bankruptcy Do Our Lawyers Handle in Blacksburg?
Our bankruptcy clients approach us at a troubling time of severe financial difficulty. Our attorneys help each of them find their way out and provide them with a path to financial stability. We carefully consider the details and complexities of each client's financial status and needs.
Your Blacksburg bankruptcy attorney can help you file a claim for:
Chapter 7 Bankruptcy
Individuals can file Chapter 7 bankruptcy in Blacksburg. This is the most common form of bankruptcy in the United States. Chapter 7 allows for complete forgiveness of eligible debts. When you file, creditors will no longer call you or attempt to garnish your wages. If you are eligible, the court will appoint a trustee to review your assets and oversee the process.
Chapter 13 Bankruptcy
You may file for Chapter 13 bankruptcy to reorganize your debts. This form of bankruptcy can help you protect your assets while working on a repayment plan.
Chapter 11 Bankruptcy
Business owners operating out of Blacksburg can file for Chapter 11 bankruptcy. You may file for this type of bankruptcy if you operate a sole proprietorship, partnership, LLC, or corporation.
Chapter 12 Bankruptcy
We help fishermen and family farmers file for Chapter 12 bankruptcy in Blacksburg. A team member can discuss options with you during a free initial consultation.
Having a bankruptcy attorney from our firm on your side can help protect your rights throughout the process. Joshua B. Farmer and Caleb J. Farmer specialize in these types of proceedings and know how to help people just like you free yourself from debt and get a fresh financial start.
How Blacksburg Bankruptcy Helps Your Financial Situation
Our Blacksburg bankruptcy lawyer can assess all your debts as you consider bankruptcy. We then discuss the options available to you, help you complete all the paperwork, and submit the forms required to begin the process.
Throughout the bankruptcy process, the court may ask you to supply supporting documents regarding your assets and debts. We answer any questions you have and provide support as you move forward. We will represent you at any court hearings. When you choose to work with our firm, you no longer need to deal with the added stress of filing for bankruptcy as we handle your case from start to finish.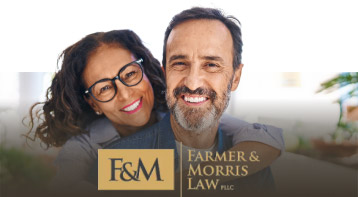 Our goal is excellence in legal representation, in every case, with every client and at every stage.

Contact Our Firm Today »
Types of Debts in Blacksburg Bankruptcy Cases
Your Blacksburg bankruptcy attorney can help you review all forms of debt associated with your case. We understand and handle:
Priority Debts
Generally, you cannot discharge priority debts and must pay them back even when declaring bankruptcy. These debts can include payments for alimony, child support, and taxes.
When you liquidate assets or complete a debt reorganization, you can plan to pay off these debts first.
Secured Debts
You may have a number of secured debts. Car loans and mortgages are examples. Creditors can reclaim the property associated with these debts in some situations.
Filing for bankruptcy can allow you to put a stay on your debts, protecting them from creditors. If you wait too long to file, creditors can repossess assets or initiate a foreclosure sale.
Unsecured Debts
Finally, your lawyer may discuss unsecured debts. These debts include back rent, credit card debt, and personal loans. In most cases, you can discharge these debts through the bankruptcy process.
Reach Out to Farmer & Morris Law, PLLC, for Help Today
Our team at Farmer & Morris Law, PLLC, can help you file for bankruptcy. We put all our experience and understanding of legal codes to work when you contact us. A Blacksburg bankruptcy lawyer can get to work on your case right away.
Call us for a free consultation regarding bankruptcy and your best legal options. We look forward to hearing from you and working together to resolve your financial situation as quickly as possible.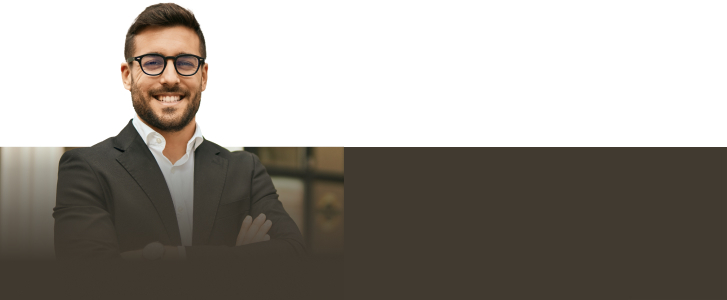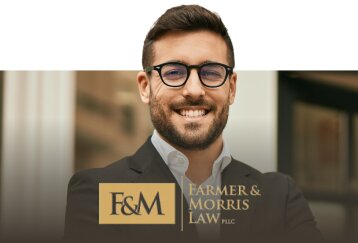 Contact our team today so we can fight to help you get the compensation you deserve.

Contact Our Firm Today »