Regardless of why you and your family are in a tough financial situation, you can be certain that a Morganton bankruptcy lawyer from Farmer & Morris Law, PLLC will deliver the representation you need. Filing for bankruptcy in North Carolina can be a challenging process, but the right attorney can keep things moving along smoothly and advocate for you along the way.
We can assist with Chapter 7, 13, 11, and 12 bankruptcy cases. After a free case review, our lawyers can help determine the best option for your situation and walk you through the process.
The Potential Benefits of Filing Bankruptcy
It is never an easy decision to file bankruptcy. The natural temptation is to continue trying to solve your financial situation on your own, rather than seeking help. However, when you have been trying this method of dealing with your debts, and it does not seem to be working, bankruptcy can be a smart move.
Depending on your qualifications and which bankruptcy chapter you choose, you may be able to:
Stop debt collection calls:If you regularly receive debt collection calls and letters, your financial situation can feel overwhelming. Once you choose to file for bankruptcy, our attorneys can help you make the collection calls stop.
Retain your assets: Your bankruptcy attorney in Morganton can help you determine which of your assets and properties are eligible for shielding from collectors.
Discharge of your debts: You could obtain forgiveness for certain types of debt, meaning you do not have to pay them back.
Create a plan to pay back your remaining debt: You will have the opportunity to set up a plan for dealing with debts that are not eligible for debt forgiveness.
Receive credit counseling: According to the U.S. Courts, a bankruptcy administrator must pre-approve a filer's credit counseling program and debtor education courses in North Carolina. This is slightly different from what occurs in the majority of other states.
Bankruptcy Can Give You a Fresh Financial Start
Overwhelming debt that you cannot overcome will affect more than your finances. When it turns into overdue bills, it can lead to invasive and intrusive collection activity. It can also cause ongoing:
Stress
Frustration
Worry
Depression
The emotional aftermath of insurmountable credit can have short- and long-term psychological effects and can be difficult to cope with. Filing for bankruptcy can eliminate debt you would never be able to overcome on your own and give you the chance to start, again.
Many bankruptcy Chapters also require credit counseling which can help you learn ways to manage income and debt in the future. This helpful counseling can help you manage future finances and avoid the stigma and anxiety of crushing debt.
The Benefits of Bankruptcy's Automatic Stay
When you file for bankruptcy, one of the primary benefits is the automatic stay. It prevents creditors from contacting you in any way. This action, alone, can give you much-needed relief, make answering the phone easier, and eliminate distressing mail and emails.
In certain situations, a creditor may ask to have an automatic stay lifted. We make sure you understand how and when this can occur and how we help you fight back. Our bankruptcy lawyer will make sure your creditors abide by the automatic stay. If they fail to do so, we can also help you file a lawsuit against the creditor for financial compensation.
Our Attorneys Can Help You File Bankruptcy in Morganton
Bankruptcy is not perfect for everyone, but it has potential benefits that can bring you some peace of mind and a path forward out of crushing debt. Our bankruptcy attorneys would be honored to guide you. Our services include:
Reviewing your financial situation in a free consultation
Helping you compile and organize your documents
Identifying the best chapter for your filing
Preparing you for the different phases of the bankruptcy process
Representing you in hearings and other case matters
Ensuring you understand your rights and responsibilities when filing
Providing answers and support when you feel confused or overwhelmed
This list provides a sample of what our attorneys can do for your Morganton bankruptcy case. We tailor our services to fit each client's needs.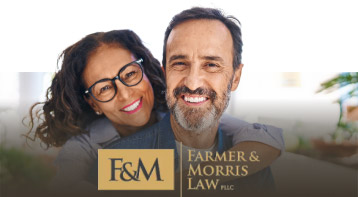 Our goal is excellence in legal representation, in every case, with every client and at every stage.

Contact Our Firm Today »
Previous Clients Praise Our Bankruptcy Filing Services
Our team understands that filing for bankruptcy often makes our clients feel vulnerable and overwhelmed. It can be an intimidating process without legal support, which is why our bankruptcy lawyers work so hard to provide quality and compassionate service. The results are in our client testimonials:
"I put myself into indigence through a series of poor decisions in 2008 and 2009. The choice to hire Josh Farmer may have been the best decision I made in 2013." — David
"Even in the years following the bankruptcy, Caleb and Sandie went way above and beyond to help us with every aspect of the process. You will not find better people." — John
"We were filled with questions and concerns and Caleb did a great job answering questions and quieting concerns. He was reachable if we ran into a problem or situation. He or his staff were very timely with responses." — Bankruptcy Client
If you are battling debt problems, it may seem like you will never have a way out. Filing bankruptcy can be the solution you are seeking, and we are here to support you during this process.
Choosing the Right Bankruptcy Chapter for You
When you decide to file for bankruptcy, one of the first steps is choosing the chapter that best applies to your circumstances. There are a few different options for going forward with bankruptcy and not all will be appropriate for your situation.
With one of our attorneys at your side, you can select the best type of bankruptcy plan for your family's needs. Two of the most common for individual filers and small business owners are Chapter 7 and Chapter 13.
Chapter 7
Chapter 7 bankruptcy involves complete forgiveness of qualifying debts. In a small percentage of cases, some assets may be liquidated to pay off certain debts. Debts get discharged, so you do not have to pay them back. Note that you can often keep specific assets, such as your house and vehicle.
This chapter requires you to meet certain income limits and other requirements, which our team can help you navigate. If you don't qualify, Chapter 13 is a common alternative.
Chapter 11
Chapter 11 bankruptcy, often called reorganization bankruptcy helps corporations and business partnerships overcome debt without giving up everything you've worked so hard for.
Chapter 11 filers can:
Act as trustees
Remain in business
Apply for new financing
Our bankruptcy attorney can help you create a workable plan to reorganize existing debt. We can also make sure your creditors are aware of the proposed reorganization plan and seek their approval.
Chapter 12
Chapter 12 bankruptcy is specifically for family farmers and family fishermen who need time to create a repayment plan. To qualify for this bankruptcy Chapter, the filer must have a regular source of income. Our legal team will help you prove you qualify for this Chapter and create a workable repayment plan.
Chapter 13
Chapter 13 bankruptcy involves reorganizing your debt to make it more manageable so you can work on paying it back. This is a popular option if you are still earning income, but your debts are still too significant to handle on your own.
The Relief of Discharging Debt via Bankruptcy When filing for the protection and relief of bankruptcy, you could be eligible to discharge or eliminate most, if not all, of your debts. When a debt is approved for a discharge, you are legally free from it.
We can help you understand which debts can be discharged. We also make sure you understand the full benefits of discharging debts. Unlike the temporary relief of the automatic stay, discharging debts provides permanent relief.
When debts are discharged can vary according to the bankruptcy Chapter you file. In some cases, debt can be discharged in months. In other cases, it can take several years. Creditors can no longer contact you or attempt to collect a debt that was discharged by the bankruptcy court. We will make sure we and you receive a copy of your discharge order.
Farmer & Morris Law, PLLC, Can Review Your Case for Free Today
When considering filing for bankruptcy, hiring a team with years of legal experience on its side can be beneficial. The team at Farmer & Morris Law, PLLC, works hard to learn about the needs of our clients, which helps us recommend the best way forward.
For a free consultation about your situation, contact our team today at our Morganton office today.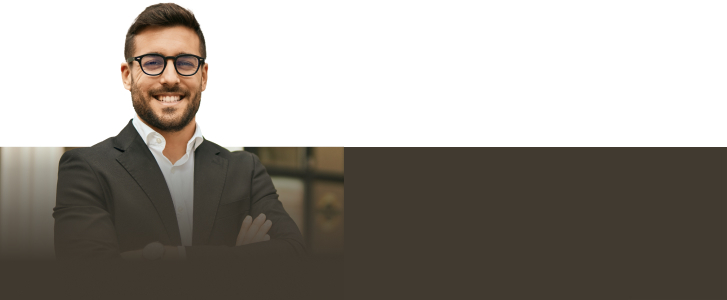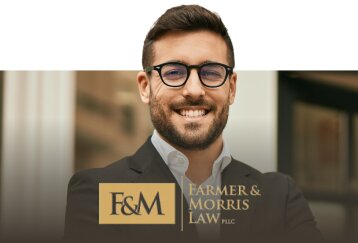 Contact our team today so we can fight to help you get the compensation you deserve.

Contact Our Firm Today »