Whether you have already run out of options or are still unsure of whether filing for bankruptcy is right for you, our Burke County bankruptcy lawyer can help with your case.
Our team can review your situation in detail. Once we understand what you are facing, we can recommend a course of action and help you take the right steps to tackle your debt and improve your finances. This way, you can secure a brighter financial future for yourself, your business, and your family.
What Types of Bankruptcy Are There?
As the U.S. Courts explain, there are multiple types of bankruptcy. These are called "chapters." Each is intended for a different group or entity (e.g., an individual versus a business) and has its own set of pros and cons to consider. Our firm handles the following four types of bankruptcy cases.
Chapter 7
For many individuals and small businesses, Chapter 7 bankruptcy offers the most benefit. This is because:
You do not need to formulate a repayment plan.

You pay what you can of your debts through the sale of nonexempt assets.

Most applicants have no nonexempt assets, so they do not have to sell anything and can keep all of their assets.
Chapter 11
Large, medium, and even smaller businesses usually employ this type of bankruptcy because of the many fees involved in filing. Chapter 11 bankruptcy requires you to reorganize your business and pay back at least part of what you owe via a creditor-approved repayment plan.
Chapter 12
Chapter 12 is a very particular type of bankruptcy that is only available to family farmers and fishermen. It involves less paperwork than other types of bankruptcy. However, it is still a good idea to seek legal advice before filing to:
Ensure this is really the best bankruptcy option for you

Eliminate possible alternatives to bankruptcy

Put your mind at ease by asking us any questions you have
Chapter 13
Under Chapter 13 bankruptcy, you are still responsible for paying back at least part of your debt. To do this, you must:
Come up with a reasonable repayment plan that indicates how you plan to reorganize your finances and what deadlines you intend to pay your debt back by

Get your repayment plan reviewed by all creditors and approved by the court

Honor your commitment to repay what you can (Once you have done so, any remaining debt is erased.)
These factors make Chapter 13 a good option for those who still have a steady source of income and just need some extra time to get their finances back in order.
We Serve Bankruptcy Clients in Burke County
We know that considering bankruptcy is a difficult, emotional choice. As such, Farmer & Morris Law, PLLC, always treats bankruptcy clients with the dignity they deserve. One such client, David, appreciated that we showed him the "respect of being honest" about his situation and did so "without condescension."
If you would like help with your bankruptcy case, we can provide it by:
Evaluating your situation:

A member of our team will listen to your story and let you know if there is any way our firm can be of assistance. If so, we will schedule an appointment at your earliest convenience.

Gathering documentation:

The court and/or your creditors may need a great deal of information about your finances. We can help you put all of that paperwork together.

Drawing up a repayment plan:

If you need to develop a timetable for repaying your debts, we can help you design a plan that is right for you.

Filing forms:

Bankruptcy cases involve filling out a lot of forms, including the initial bankruptcy petition. We can see to it that all forms are filled out correctly and filed on time.

Negotiating with others:

We can sit down with your creditors and get them to see the benefits of, for instance, your proposed repayment plan.

Answering your questions:

We welcome questions from clients and always make an effort to answer them promptly and efficiently.

Staying in touch:

You can expect regular updates about what is happening with your case.
We know that you have a lot on your mind, so our firm makes it easy to get started. All a prospective client has to do is pick up the phone and call us. Within a few minutes, a member of our team can state if and how our attorneys can help. For bankruptcy clients, this service is free of charge.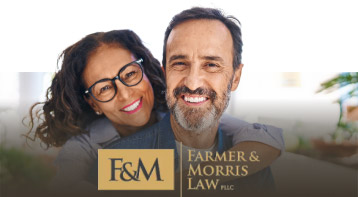 Our goal is excellence in legal representation, in every case, with every client and at every stage.

Contact Our Firm Today »
Alternatives to Bankruptcy
Bankruptcy can help you to get back on your feet without losing everything you have worked so hard to achieve. However, it is not the only option available, nor should it be the first thing you try after running into financial difficulties.
A bankruptcy lawyer from our office in Morganton, Burke County, can help you figure out if bankruptcy is really the best option for you or if you might benefit from:
Credit counseling:

Per the

Consumer Financial Protection Bureau (CFPB)

, this service can give you a better understanding of your finances and how to manage debt.

Renegotiating loans:

If you can convince creditors to change the terms of your loan agreements, you may be able to pay back what you owe without filing for bankruptcy.

Staying the course:

If there is a chance your situation will improve in the near future, it might be best to wait a while longer before taking action. Jumping the gun could actually cause more suffering in the long run.
There is never a "one size fits all" solution to financial problems. Farmer & Morris Law, PLLC, can help you to get back on your feet as soon as possible, whether that involves filing for bankruptcy or taking another path.
Get Help with Your Bankruptcy Case
Filing for bankruptcy is never an easy decision. However, a lawyer from Farmer & Morris Law, PLLC, can make it a little easier by guiding you through the process and taking care of all necessary legal tasks on your behalf. If you live in Burke County and would like help with your bankruptcy case, call us at (828) 286-3866 to get started.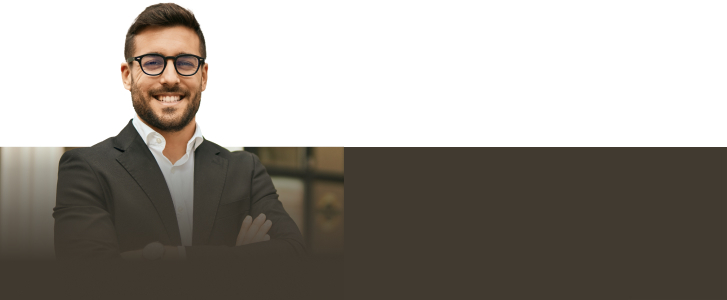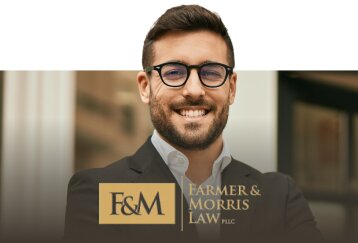 Contact our team today so we can fight to help you get the compensation you deserve.

Contact Our Firm Today »