The loss of a loved one is always a challenge. When that loss is due to the negligence of another person or entity, it can be even more devastating. A sudden loss can impact your family emotionally and financially. Our Rutherford County wrongful death lawyer can help identify the negligent party and collect evidence to build a case for compensation.
We can handle your case from start to finish. When our team at Farmer & Morris Law, PLLC handles the legal details for you, you and your family can focus on honoring your loved one's memory.
Seek Financial Compensation After the Loss of a Loved One
When a family member passes away — especially if their demise is sudden and unexpected — it can leave the surviving family members reeling in more ways than one. In addition to emotional turmoil, your loss can lead to financial consequences. Our goal when we represent you is to help you recover the following damages:
The loss of your loved one's financial contributions to your family
The loss of your loved one's domestic contributions to your family
Your loss of companionship, consortium, guidance, and protection
Your loved one's physical and emotional pain and suffering
Your own mental and emotional anguish and trauma
Your loved one's accident or injury-related medical expenses
We also help you get compensation for the costs of your loved one's funeral and burial expenses.
Find Out Who Can Seek Wrongful Death Damages
The loss of a loved one will affect all the people who were part of their lives—friends and family. According to GS § 28A-18-2, the decedent's representative can seek damages. In addition, the following family members can file a wrongful death lawsuit:
The deceased person's spouse
The deceased person's biological or adoptive parents
The deceased person's biological or adopted children
Certain circumstances and familial ties will define who can seek wrongful death damages. Review your relationship with the decedent with one of our attorneys to see if you are eligible.
Put Our Wrongful Death Lawyer Serving Rutherford County to Work Right Away
Our personal injury law firm represents you on a contingency fee basis. That means you do not have to wait to put us to work for you. We represent you throughout your case and absorb all the costs related to it. You only compensate us when we get compensation for you. Our personal injury attorneys start working on your case immediately to ensure you do not run out of time to get compensation.
Comply With All Relevant Time Restrictions
Filing a lawsuit for wrongful death takes time. Your case will require investigating and proving the cause of your loved one's demise, identifying the negligent party, and assigning liability to them. It will also mean collecting evidence and presenting it to the negligent party or their insurance provider.
All this takes time. In North Carolina, you generally have as little as two years from the date of a loved one's demise to file a wrongful death lawsuit, according to G.S. § 1-53. If you do not file within that time, you will not be able to file at all.
In addition, the at-fault party's representatives will keep up with the timeline. If you do manage to file your case after the statute of limitations expires, they will request its immediate dismissal — a request that is likely to be granted. With enough notice from you, our team at Farmer & Morris Law, PLLC will help you avoid the unfavorable consequences and ensure your case is filed within the allotted time.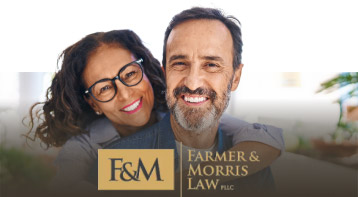 Our goal is excellence in legal representation, in every case, with every client and at every stage.

Contact Our Firm Today »
Our Law Firm Can Help You Build a Case
When we go to work for you, we take the details and minutiae of the case off your plate. We handle all communication with the at-fault party and their insurance company. This means you can avoid dealing with them.
On your behalf, our team can also:
Obtain copies of police, accident, incident, and medical reports
Identify all responsible parties in the cause of your loved one's demise
Compile, organize, and submit evidence that supports your case
Our involvement in your case and our handling of all communication also means we handle the complex settlement negotiation process on your behalf.
See What Others Say About Our Outstanding Client Focus
Our attorneys offer kindness and compassion in conjunction with responsive, communicative legal support. When they talk about our law firm and support staff, previous clients say:
Tara Law: "Farmer and Morris were absolutely wonderful to work with from beginning to end…Andrea and Katrina were compassionate professionals who consistently kept me informed…I cannot give them high enough praise…Thank you all so very much."
Sarah Hansley: "Friendly, attentive, and respectful, Mrs. Davies is the best attorney you will ever find, so willing to assist you with your needs and we recommend her for her practice. Thank you for your hard work!"
Read more reviews like these on our client testimonials page and learn about how hard we work to help families like your get the compensation you deserve.
Get Your No-Cost, No-Obligation Case Review
Your family does not have to add the stress of a wrongful death case to the loss of a loved one. When our wrongful death lawyer serving families in Rutherford County represents you, we handle the details for you so you can take care of your family.
Get a free review of your case by calling one of our Farmer & Morris Law, PLLC team members at (828) 286-3866 today.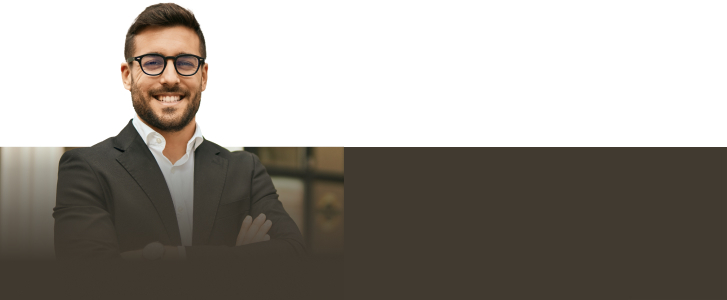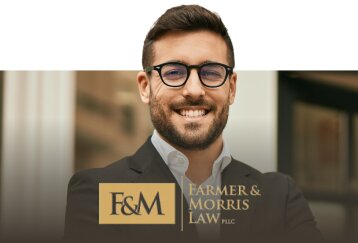 Contact our team today so we can fight to help you get the compensation you deserve.

Contact Our Firm Today »