If your loved one suffers a fatal accident because of someone else's reckless or negligent behavior, your family has the right to seek damages. These cases can be challenging, both from a legal standpoint and from the emotions involved. Trust our Bessemer City wrongful death lawyer to give you the support and guidance you need during this time.
At Farmer & Morris Law, PLLC, we take pride in defending the rights of accident victims after the negligence of others. Our Bessemer City personal injury lawyers offer free consultations to explain what we can do to help and what your legal options are. We will fight for you every step of the way.
You Can Afford to Hire Our Wrongful Death Law Firm in Bessemer City
When an insurance company tries to treat your family unfairly after the death of your loved one, having legal representation is often the best way to defend your right to seek compensation. However, you may wonder if you can afford it – and you can.
There's No Financial Risk When You Hire Our Team
At Farmer & Morris Law, PLLC, we charge all wrongful death clients on a contingency fee basis. This means that you do not pay anything up front when you hire us. Instead, our fee comes from a percentage of the final award that we help you win. If we do not win your case, you owe us nothing.
You do not have to worry about coming up with a retainer fee or paying any out-of-pocket costs to secure legal representation – an ideal arrangement after a fatal accident changes your family's future in an instant.
Our Bessemer City, NC Wrongful Death Lawyer Can Seek an Award That Truly Reflects Your Family's Losses
We understand that seeking a financial award after the death of a loved one is not going to bring your beloved family member back. Some people may even feel that seeking a financial settlement is not the best way to honor your loved one's life.
However, our Bessemer City wrongful legal team works under the belief that your loved one would not want your family to suffer financially from the loss of their income. They would want you to be able to continue to work toward the financial goals you had before the fatal accident, like purchasing a home or helping your children pay for college.
At Farmer & Morris Law, PLLC, we fight hard to help you win a settlement that allows your family to continue achieving your financial goals, which we believe is a great way to honor your loved one's legacy.
Types of Awards That Our Wrongful Death Team Can Try to Help You Win
Our Bessemer City wrongful death lawyer can seek payment in several different areas to maximize the award we win for you, such as:
Bills for medical care your loved one received while trying to save them

Any pain and suffering your loved one endured before passing away

Estimated income over your loved one's lifetime that your family will no longer receive

Loss of companionship that your loved one provided to the family

Any emotional anguish that your family continues to experience

Reasonable funeral and burial or cremation expenses for your loved one
If you try to represent yourself against the insurance company, you will likely find it difficult to convince the insurer to pay you damages that truly reflect how this fatal accident has affected your family. Our investigative skills and experience with wrongful death cases give us a major edge in finding ways to fight against the insurer on your behalf.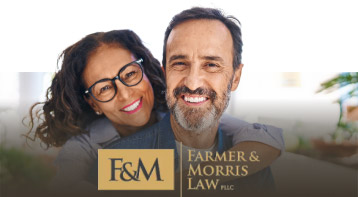 Our goal is excellence in legal representation, in every case, with every client and at every stage.

Contact Our Firm Today »
How Our Bessemer City Wrongful Death Attorney Determines If You Have a Case
One question we often hear from prospective clients involves whether they actually qualify to bring a wrongful death claim.
We often explain it this way: if your loved one had survived, would they have been able to bring a personal injury claim against the person who caused the accident? If so, your family likely has the right to seek damages in a wrongful death claim.
Defining a Wrongful Death Accident
According to North Carolina § 28A-18-2, the criteria for filing a wrongful death lawsuit include establishing the following facts:
The death occurred because of the negligent or reckless behavior of someone else

The death was preventable if the responsible party had taken a safer, less careless course of action

You meet the criteria for bringing a claim, as only certain family members are eligible
Our wrongful death attorney in Bessemer City, NC can help determine if you are eligible to bring a claim during your free case review.
We Work Hard to Prove That a Wrongful Death Occurred
Even though your family and our team believe your loved one died because of the negligent actions of another party, the insurance company may disagree. If so, we must prove a wrongful death occurred.
We will thoroughly investigate your case, looking for facts that show why your loved one's fatal accident was preventable. Then, we present these facts to the insurance company. If they agree with our findings, we can start trying to negotiate a settlement. If not, we have the right to take the case to trial on behalf of your family, showing all facts we collected to a judge or jury in court.
Contact Our Wrongful Death Lawyer in Bessemer City, NC Today
At Farmer & Morris Law, PLLC, our Bessemer City wrongful death lawyer knows how important it is to reach a financial settlement for the families of wrongful death victims. We take pride in our willingness to stand up for your family against an insurance company that is refusing to treat you fairly. We're here to fight on behalf of your loved one.
For a free, no-obligation consultation about your case, contact us today.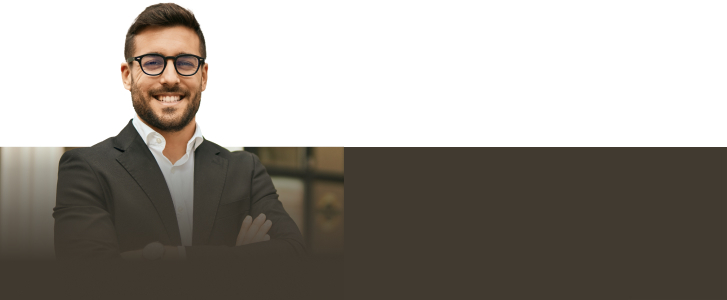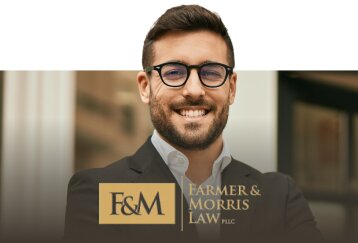 Contact our team today so we can fight to help you get the compensation you deserve.

Contact Our Firm Today »