If you have lost a loved one due to the careless acts of another person in North Carolina, you may be eligible to seek compensation. An Asheville wrongful death lawyer at Farmer & Morris Law, PLLC can review your case and determine damages you may be able to collect. Call today for a free consultation at (828) 286-3866.
Eligibility to File a Wrongful Death Claim in North Carolina
According to North Carolina G.S. § 28A-18-2, a wrongful death claim can be made by an appointed personal representative (also known as an executor) of the deceased person's estate. A personal representative is usually appointed through a will.
If the deceased did not have a will and no personal representative exists, this does not mean a wrongful death claim cannot be made. Qualified applicants can act as personal representatives and still pursue legal action against the person responsible for the wrongful death under the Intestate Succession Act.
In the event that a personal representative has not been appointed, you may want to enlist the help of an Asheville wrongful death lawyer so the proper person is appointed and the appropriate steps in your wrongful death claim can be pursued.
The statute of limitations in North Carolina gives you only two years to file a wrongful death lawsuit. Furthermore, North Carolina Statute 28A-18-2 states that the expenses involved with your case—whether it be a claim or lawsuit—can be paid for through the deceased person's estate.
The team at Farmer & Morris Law, PLLC can help you:
Determine if you are eligible to file a wrongful death claim
Determine if you have grounds to file a claim
Wade through the process to reach a fair settlement
Call (828) 286-3866 to find out what legal options you have.
Damages Recoverable in a Wrongful Death Claim
The compensation you may be rewarded in a wrongful death claim can be very complex, depending on the cause of wrongful death (for instance, a medical malpractice case). Note that in these types of cases the defendant will most likely also have legal representation.
Recoverable damages in a wrongful death claim can include:
Loss of companionship
Medical bills from before your loved one died
Funeral expenses
Loss of net income
Emotional pain you may be experiencing
Lost income your loved one would have brought into the home
Once a settlement is made, you must pay back the money used from the estate with your earnings from the settlement. Any legal fees will also be paid by the settlement. In most cases, that means there are no upfront costs to you if you hire an attorney to handle the legal issues surrounding your claim.
Wrongful death settlements are sought out to help the surviving family members maintain a healthy and stable lifestyle or to regain a sense of normalcy as they had before the death of their loved one. Your attorney can help you value your losses so you can reach a fair settlement in your case.
The attorneys at Farmer & Morris Law, PLLC understand that no amount of money will make the pain of losing a loved one go away. However, filing a claim can help bring justice to your loved one, and receiving a settlement can relieve any financial burdens your family may have suffered as a result of the loss of your loved one.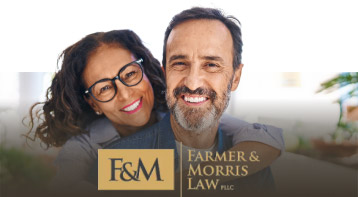 Our goal is excellence in legal representation, in every case, with every client and at every stage.

Contact Our Firm Today »
How an Asheville Wrongful Death Lawyer Can Help
Dealing with the death of a loved one is difficult, let alone dealing with a death that involved negligence. You will need time to grieve and cope with this sudden loss, and often times this can be a lengthy adjustment.
A wrongful death lawyer can help you file a claim before the statute of limitations runs out. Your lawyer can also help you file the appropriate paperwork and discuss your legal options with you.
An attorney can also help with collecting evidence—including police reports, medical documents, witness statements, etc.—and compile it to build your case. An injury attorney may know the defenses that will be used against your case and be prepared to refute them. Let your attorney do the dirty work regarding legalities while you and your family can take your time grieving.
Call the Law Offices of Farmer & Morris Law, PLLC for Help
If you suffered the loss of a loved one in Western North Carolina, call a lawyer to help you seek damages. Remember, you must not wait. The statute of limitations gives you a limited time to file.
The legal team at Farmer & Morris Law, PLLC can help you and your family with legal matters dealing with your wrongful death case in North Carolina, from your initial filing of a claim to helping you divide settlement rewards and estate assets.
Contact a member of the legal team at Farmer & Morris Law, PLLC for your free consultation: (828) 286-3866. We also handle the following types of cases:
Bankruptcy
Social Security disability
Other forms of personal injury law (such as car or truck accidents)
Workers' compensation
Family law
Criminal defense
Traffic law
We Can Establish and Prove Liability
In order to bring the liable party (or parties) to justice for the death of your loved one, we have to prove them liable. We will do this by proving that:
The other party owed your loved one a duty of care
The other party violated this duty of care
This violation caused or contributed to your loved one's accident
The accident claimed your loved one's life
After this point, we can prove the negligence of the other party by utilizing the evidence we compiled and expert witness testimony if necessary.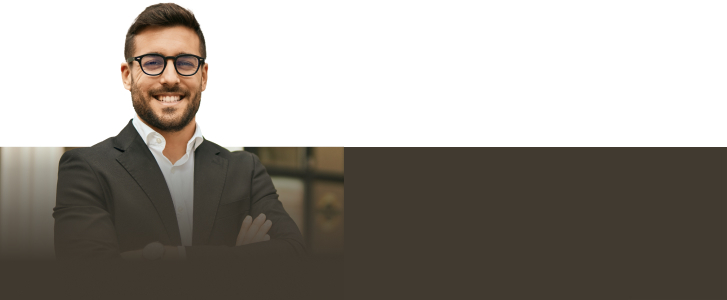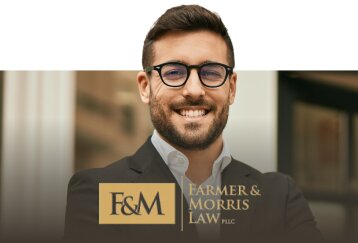 Contact our team today so we can fight to help you get the compensation you deserve.

Contact Our Firm Today »