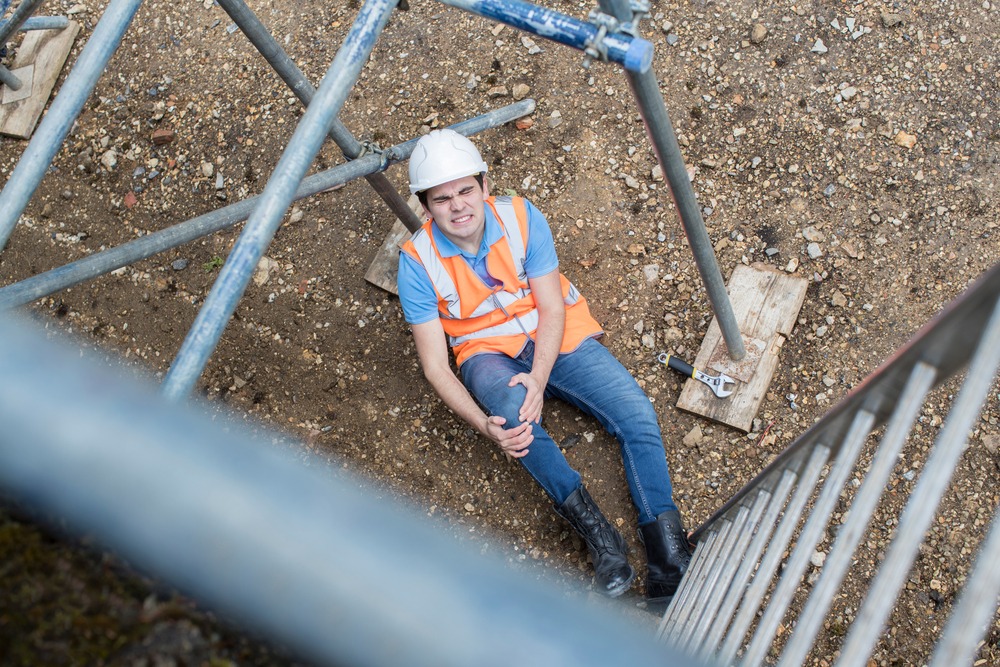 Did you suffer injuries in an accident at a construction worksite? Workers' compensation exists to help injured workers like you, but you might find it difficult to file a claim. In addition, your challenge becomes more complicated if your employer or the insurance company denies your claim.
We understand that compensation is a critical component to recovering from accident-related injuries. The Rutherford County construction accident lawyers at Farmer & Morris Law, PLLC, are ready to help. Our team can handle your claim and fight the insurance company if necessary to get the compensation you deserve.
Construction Accidents Can Be Different from Other Workplace Accidents
We're well aware of how construction accidents can cause especially serious injuries. The vehicles, power tools, and high voltage electricity found at some worksites can be serious hazards and lead to severe injuries – injuries that could affect victims for the rest of their lives.
Many workers face obstacles when filing claims after construction accidents. For example, they may have language barriers with their supervisors. In addition, other employers might discourage employees from filing a workers' compensation claim.
Having a legal advocate supporting you can keep you from making mistakes while representing your interests. A lawyer from our firm will also help you get the compensation you deserve.
You May Be Owed Significant Damages
Depending on the nature of your accident and the responsible party, a workers' compensation claim may be appropriate. However, specific circumstances could allow you also to file a personal injury lawsuit, where you could recover a broader array of damages – including noneconomic damages.
Typically, you can easily quantify economic damages for a workers' compensation claim. They might include:
Medical bills

At-home care

Lost wages, including future income

Vocational rehabilitation
Noneconomic damages available in a personal injury lawsuit can be difficult to calculate due to their intangible nature. You could recover:
Emotional distress

Pain and suffering

Compensation for the loss of a body part or body function

Injury to one's reputation

Loss of consortium
Workers' Compensation Claims Are Different From Personal Injury Claims
You can file a workers' compensation claim regardless of who was responsible for your workplace accident. However, you may have grounds to file a personal injury claim if an outside party caused your injuries.
With a personal injury claim, you must determine responsibility for the accident and prove their negligence caused your injuries.
A lawyer from our firm can help you decide whether you qualify to file a personal injury claim based on the circumstances of your accident. In addition, they can help you recover the damages you're due.
Your Employer Will Not Look Out for Your Best Interests
Your employer likely has an insurance company and a legal team supporting their interests. Indeed, someone representing your employer may have already tried to contact you. However, even though they might seem helpful, they have your employer's interests in mind, not yours.
Workers' compensation isn't always guaranteed. Your employer and the insurance company will look for grounds to deny your claim. They may also negotiate to settle your claim for less than its total value.
A Lawyer from Our Firm Will Represent Your Needs
An attorney from Farmer & Morris Law, PLLC, can support your interests and deal with your employer's representatives. Your lawyer can also help you file a lawsuit against any at-fault third parties. Here's what your lawyer can do for you:
Communicate on your behalf with the

North Carolina Industrial Commission

Interview other employees who witnessed the incident

Gather documents for your claim or case

Contact your doctor to get information about your injuries and treatments

Record your testimony about the accident

Handle an appeal if your employer denies your claim
Your lawyer can also provide regular updates as your claim or case progresses.
Your Lawyer Can Even Help with a Workers' Compensation Claim Denial
If the insurance company denies your claim, your lawyer can help you determine why. Your lawyer may even dispute the denial with the Industrial Commission, which oversees and administers North Carolina's workers' compensation act.
You May Be Under a Time Constraint for Your Claim or Case
You have 30 days after sustaining a workplace injury to file notice. In addition, you have up to two years to appeal an official denial of your workers' compensation claim.
However, if we determine you have grounds to file a personal injury lawsuit instead, you have three years from the date of the accident, per G.S. § 1-52. In addition, if your loved one died from a construction accident injury, you could recover death benefits under G.S. § 97-38.
One of our workers' compensation attorneys can help you meet whichever deadline applies to your claim or case. We can review your claim during our free initial consultation.
Connect with Us Today
Are you ready to file a workers' compensation claim after suffering an injury at your construction worksite? Unsure whether you can file a personal injury lawsuit against a third-party contractor who caused the accident? Contact the team at Farmer & Morris Law, PLLC, today to schedule a free consultation to learn more about your workers' compensation rights and how they apply to your case.
During your consultation, we'll go over your claim and advise you about how we can proceed. So, call us today at (828) 286-3866 to get started.