The grief that you feel after losing a loved one to a fatal accident – especially one caused by the reckless or negligent behavior of another party – can be overwhelming. Dealing with someone's loss is never easy, but it is especially tough to deal with insurance companies and lawsuits without your loved one by your side. You do not have to deal with these matters all on your own.
At Farmer & Morris Law, PLLC, our Dallas wrongful death lawyer is ready to help. We promise to stand with you and support you both legally and emotionally from start to finish as we pursue your wrongful death claim or lawsuit. Let our Dallas personal injury lawyers help you today.
Our Wrongful Death Attorney in Dallas, NC Can Seek Multiple Types of Compensation
Although we can never promise that you will win a specific amount in your wrongful death claim or lawsuit, we do promise to try to maximize the amount we can win for you. By seeking all possible wrongful death damages, we have the chance to win the fair compensation you truly deserve.
Economic Damages
Economic damages (or monetary damages) are far easier to calculate. For example, if your loved one needed emergency care before passing away, we can seek reimbursement for these medical expenses. We can review bills and receipts to determine how much the medical costs were, so we can ask for this specific amount from the negligent party's insurance company.
We can also estimate how much your loved one would have earned in the future if the fatal accident hadn't happened, then seek an award that compensates your family for this loss of household income.
Additionally, we can seek a payment that reimburses your family for burial costs, funeral expenses, and other costs associated with the loss of your loved one.
Non-Economic Damages
Non-economic damages (or non-monetary damages) are not set in stone, but our Dallas wrongful death lawyer can determine their value for you. Examples of non-economic damages that we might try to win for your family include:
Any physical pain your loved one suffered after the accident and before dying

Any loss of companionship caused by the loss of your family member

Any mental anguish or emotional pain your family has suffered

Any loss of guidance that your family member provided

Any punitive damages the decedent could have received if they survived the accident

Any nominal damages that a jury decides to award
Again, these losses do not have a specific dollar amount associated with them – this is where the experience of our Dallas personal injury attorneys comes in. Our team will use our vast experience with cases like yours to request the right amount of damages for this category.
We may need to interview doctors who cared for your loved one to determine their likely level of pain after the accident. We may also interview you and other family members to learn how losing your loved one will affect your lives going forward. It's important for you to be as honest and open as possible with us, so we can calculate an accurate value for your case.
Our Wrongful Death Lawyer in Dallas Can Help You Understand if You Have a Valid Case
After your loved one passes away, you may be more focused on trying to put your life back together than seeking a wrongful death lawsuit or claim. Many grieving people have little time or energy to devote to finding out if they're eligible to pursue a wrongful death case. The team at Farmer & Morris Law, PLLC can quickly determine if your case qualifies as a wrongful death.
We also offer free case reviews so we can hear the facts of your case, confirm that you have a valid wrongful death claim, and explain all the ways that we can help you.
We Must Prove That Negligence Occurred
To qualify for a wrongful death claim, we must show that the person who caused the accident behaved in a reckless manner, and that they failed in their duty of care to the deceased. Essentially, had the responsible party behaved in a more careful manner, the fatal accident could have been prevented. Our lawyers will work to prove that the other party's actions directly resulted in your loved one's death and your family's losses.
Perhaps the easiest way to understand if you have the right to bring a wrongful death claim is to think of how your case would look if your loved one had survived. If your loved one likely had a valid personal injury claim, then family members typically have the right to seek a wrongful death claim on their behalf.
We understand that determining eligibility for claims and lawsuits is often confusing for surviving family members. Our team will explain the entire situation in terminology that you can understand, so you can decide how you would like to proceed.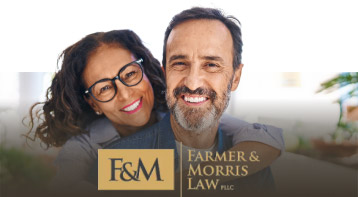 Our goal is excellence in legal representation, in every case, with every client and at every stage.

Contact Our Firm Today »
Our Dallas Wrongful Death Attorney Does Not Charge You Anything When You Hire Us
At Farmer & Morris Law, PLLC, we know that money can be tight after the loss of a loved one. You may have sudden and unexpected expenses at the same time that you take time off work to deal with your grief and other family issues.
We believe strongly in the importance of families having legal guidance and representation when they are seeking a wrongful death claim against an insurance company. You can be sure the insurer will have multiple lawyers and adjusters assigned to your case. Hiring your own representative can help protect your legal right to seek the damages you deserve in a personal injury case.
Our Dallas wrongful death attorney works on a contingency fee basis, which means we do not charge anything when you hire us. Our fee comes from a percentage of the final settlement amount. If we do not win any money for your family, you owe us nothing – so you can hire us without any financial risk.
Reach Out to Our Wrongful Death Lawyer in Dallas, NC Today
You do not have to pursue a wrongful death claim for your family on your own. The team at Farmer & Morris Law, PLLC is ready to give your case the attention it deserves and help you during this difficult time. Contact our Dallas wrongful death lawyer today for a free case review.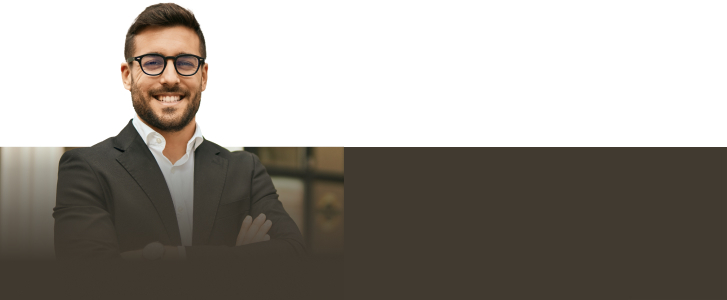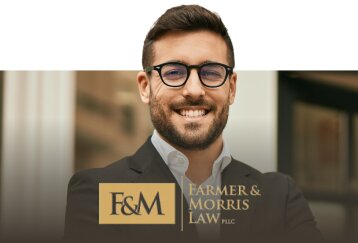 Contact our team today so we can fight to help you get the compensation you deserve.

Contact Our Firm Today »