When another party behaves recklessly, causing your loved one's fatal accident, you have the right in North Carolina to bring a lawsuit seeking financial damages. Our Cleveland County wrongful death lawyer knows just how hard this time is for your family. We will work for recovery on your behalf.
To represent you to the best of our abilities, we will focus on several key items in your wrongful death case.
How Our Team Will Help with Your Cleveland County Wrongful Death Case
When you hire the attorney team at Farmer & Morris Law, PLLC, to help with your wrongful death case, we appreciate the trust you are putting in our firm. We do not take this responsibility lightly. We have several techniques and strategies we can deploy on your behalf. Our attorneys will work tirelessly, seeking the best possible settlement for your family. 
Investigating the Facts in the Case
One of the first tasks we need to accomplish in a wrongful death case is determining which parties were negligent in the fatal accident for your loved one. This could be an easy process if a drunk driver hit your loved one's car and caused a fatality.
Other times, the negligent party is not quite as clear. In fact, there could be multiple negligent parties. Our lawyer's job is to take a close look at the facts in the case to figure out who should be part of the lawsuit. Some of the tools we can use in our investigation include:
Reviewing police reports

Interviewing accident witnesses

Speaking with doctors who treated your loved one

Hiring accident recreation experts to determine what happened
Filing the Wrongful Death Lawsuit
If we determine through our investigation that a negligent party exists, we will discuss your options with you. At this point, if you want to proceed with seeking damages, we will file a wrongful death lawsuit.
In a wrongful death situation, North Carolina statute G.S. § 1-53 gives the decedent's family members up to two years from the date of the death to sue for damages. This differs from a personal injury lawsuit, where state law G.S. § 1-52 has a three-year statute of limitations from the date of the injury.
We will keep your case on track throughout the process. Our lawyers will not allow your case to fail because of a technicality. We understand the deadlines and the statutes thoroughly so that we can provide the service you deserve.
Negotiating with the Insurer for the Negligent Party
If you decide to proceed with a wrongful death lawsuit, our attorney will next begin negotiations with the insurance company representing the party we believe caused your loved one's death.
Sometimes, the negotiation phase leads directly to a settlement in the case. The insurance company may accept our version of events and agree to a financial settlement that you believe is appropriate. If so, we can settle the case now rather than going to trial.
Taking Your Cleveland County Wrongful Death Case to Trial
If we cannot come to a settlement amount that you and your attorney believe is fair, we could decide to take the case to trial. In court, we will present the facts we gathered, attempting to show why the other party is responsible for your loved one's death and why we are requesting the financial settlement amount we want to receive.
Our lawyer will prepare for every eventuality that we could encounter in court. We believe preparation is of significant importance to give us the best chance at winning a settlement for you at trial.
We Aim to Help Your Family Recover Financially
If your loved one was a breadwinner for the family, your family may be experiencing significant financial hardship due to their passing. We understand that trying to win a financial judgment after your loved one's death may not be something you want to deal with or consider. However, we believe your loved one would not want you to suffer financially after the fatal accident. We will take on the legal tasks of seeking recovery for you.
Financial Items We Will Seek to Recover
Some of the items for which we can seek to receive damages include:
Emergency and ongoing medical care costs

Other rehabilitation costs

Burial and funeral expenses

Lost wages (past, present, and future)

A settlement for loss of companionship and guidance
Fighting for Your Financial Future
Your loved one did not do anything wrong. Another party made an error that led to the fatal wreck. You should not have to suffer financially because of the liable party's actions.
Hopefully, by winning a judgment in your favor, we can help you continue to live with a quality of life similar to what you had with your loved one's salary before the fatal accident.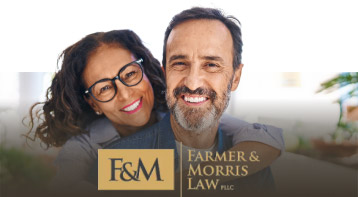 Our goal is excellence in legal representation, in every case, with every client and at every stage.

Contact Our Firm Today »
We Provide Compassionate and Professional Legal Representation
With one of our offices located in Shelby, we intimately understand the Cleveland County area. We will represent you in your wrongful death case in a manner that will give you a chance at winning a settlement.
Our past clients know how hard we worked for them. You can be certain we will work just as hard for you. Our attorney will represent you with a high level of professionalism and compassion. We want to represent the memory of your loved one to the best of our ability while helping your family receive justice for the reckless behavior of another party.
Our Attorney Team Serving Cleveland County, NC, Is Ready to Help You
At Farmer & Morris Law, PLLC, our team has represented many clients after a family member dies. We understand the challenges your family will have while going through this situation, and we are ready to help.
Call our team at (828) 286-3866 today for a free case review.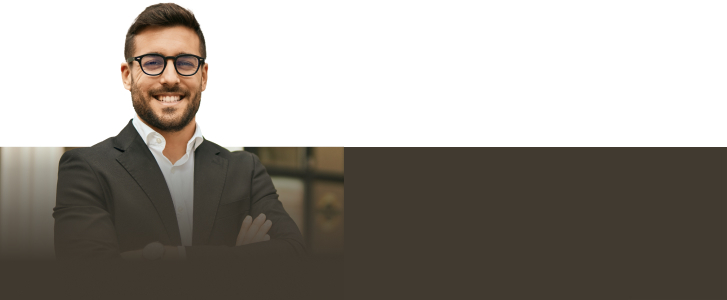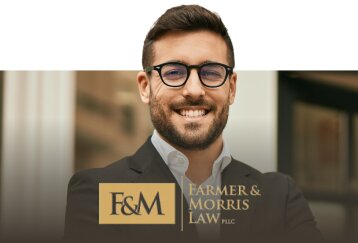 Contact our team today so we can fight to help you get the compensation you deserve.

Contact Our Firm Today »