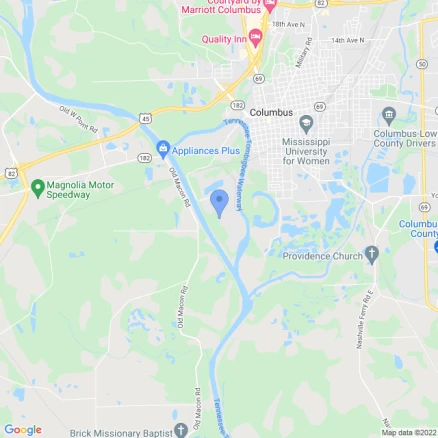 When someone else's negligent actions cause you or your loved one harm, it falls under personal injury law. Such injuries can occur in car wrecks, during medical treatment, at nursing homes, and in public places and businesses. Depending on the circumstances, accident victims may be able to seek compensation from several different parties.
If you were hurt in an accident, our team wants to help you build a case. A Columbus personal injury lawyer from Farmer & Morris Law, PLLC, can explain what personal injury law covers, how to evaluate your losses and damages, and the process of filing a claim.
You Can Request a Range of Damages to Cover Your Losses
Depending on the facts of your case, you may be eligible to request a range of damages in your injury claim. These damages include verifiable economic losses and subjective non-economic losses for the less tangible ways you suffered harm.
You must submit evidence with your letter of intent to sue to support the amount of compensation requested. The types of evidence you may need include:
Medical reports and bills to prove the cost of medical treatment

Repair and replacement invoices to prove how much property damage you incurred

Pay stubs or other employment documents to show lost wages

Photos or videos of your injuries or the scene of the accident

Witness statements supporting your version of the incident
When our firm represents you, we'll collect these and other types of evidence to build a compelling case on your behalf. We can seek compensation for:
Medical bills

Lost income

Reduced earning capacity

Pain and suffering

Scarring and disfigurement

Reduced quality of life
Wrongful Death Damages
Sometimes, accidents prove fatal, and families are left to cope with a loved one's sudden absence. Regardless of the type of accident that caused your loved one's fatal injuries, we can pursue fair compensation from an at-fault party. When we take on your case, you can grieve in peace since we will handle the legal process, including speaking with insurance companies.
Our personal injury law firm can seek compensation for the following losses:
Your loved one's medical bills

Your loved one's pain and suffering

Loss of income

Funeral and burial expenses
Our lawyers can determine who in your family can file a wrongful death lawsuit, as well.
For a free legal consultation with a personal injury lawyer serving Columbus, call 828.286.3866
There Is a Time Limit to File Your Injury Case
According to G.S. § 1-52, you generally must file a personal injury lawsuit within three years if you are injured in Columbus or elsewhere in North Carolina. Therefore, it's important to start work as soon as possible after the accident to ensure you meet the deadline and protect your right to seek compensation.
Our injury lawyers will ensure you meet the statute of limitations when filing your lawsuit after an accident.
Columbus Personal Injury Lawyer Near Me 828.286.3866
Who Is Liable for My Injuries If I am Hurt in a Columbus Accident?
The person liable for your injuries depends on your specific case's circumstances. Generally, whoever caused the incident by acting negligently or not using the required amount of care could have to pay for any resultant damages.
Negligence refers to a failure to take precautions or reasonable steps to avoid harming others. For example:
Nursing home facilities must train their staff and provide a safe environment for their residents.

Business owners and operators must keep their premises clear of hazards and post signs and notices of dangers, if any, to warn customers or visitors of potential risks.

Motor vehicle operators owe others on the road a duty of care and must drive following standard driving rules.
You can seek compensation for your injuries and qualifying losses if you can prove someone caused the accident and your resulting damages.
More Than One Party Can be Liable in a Personal Injury Accident
In medical malpractice cases, doctors and nurses are expected to have the training, experience, and knowledge to treat their patients. Therefore, a doctor, nurse, healthcare worker, or anyone else who cared for the victim could be liable in a medical malpractice case. Examples of medical errors include:
Misuse of medical equipment

Incorrect diagnoses

A failure to perform tests or interpret test results
In a truck collision, multiple parties could be involved. For example, in a crash with a commercial vehicle, the truck driver, their employer, and other entities could share liability for the collision.
Victims may file a personal injury claim against all at-fault parties to seek compensation for their injuries and other losses. Our personal injury attorneys in Columbus can explain your legal options and what you need to know to file.
How to File an Injury Claim in Columbus
To be eligible to file a personal injury claim in North Carolina, you must:
Show that you were harmed in some way by the actions or inactions of another party

Quantify and evaluate your losses and damages from the accident

Submit what is known as a letter of intent to sue to the liable party's insurer
If you need help filing your personal injury claim in Columbus, Farmer & Morris Law, PLLC, can explain what steps you need to take and work with you at each stage of the filing process.
Complete a Free Case Evaluation form now
Victims Can Sustain Injuries in All Kinds of Accidents
Below are examples of accidents that can cause personal injuries:
Motor Vehicle Wrecks Are a Leading Cause
According to the Centers for Disease Control and Prevention (CDC), motor vehicle collisions were among the top three causes of unintentional injury deaths in the United States in 2019. In addition, according to the National Highway Traffic Safety Administration (NHTSA), there were roughly 6.7 million police-reported motor vehicle wrecks on U.S. roadways that same year.
Motor vehicle wrecks may involve:
Passenger vehicles

Motorcycles

Trucks

Construction vehicles

Bicyclists

Pedestrians
Medical Negligence Can Cause Injury
According to a study from Johns Hopkins Medicine, medical errors may account for as many as 250,000 deaths or more in the United States every year. Examples of how medical malpractice can cause fatalities and personal injuries include:
Birth injuries

Treatment errors

Drug dosage errors

Surgical errors

Misdiagnoses

Delayed diagnoses

A lack of access to medical equipment
Workplace Injuries are Often Serious
The Occupational Safety and Health Administration (OSHA) reported 5,333 work-related fatalities in private industries in 2019. The leading causes of these accidents included transportation incidents, slips and falls, exposure to harmful chemicals, and getting caught in or in between objects.
According to OSHA, the most commonly cited workplace violations leading to injuries involve:
Fall protection

Hazard communication

Scaffolding

The use of powered machines and vehicles

Machine guarding

Eye and face protection
If you were hurt at your workplace in Columbus, our lawyers can help you determine if you have a personal injury case outside of workers' compensation eligibility. We could help you with both processes under North Carolina law.
Contact Farmer & Morris Law, PLLC Today for Legal Assistance
The team at Farmer & Morris Law, PLLC can represent you if you were involved in an accident due to someone else's negligence. Our personal injury lawyers help Columbus clients understand the applicable laws, the evidence required to prove their claims, and the state's statute of limitations.
Call us for a free consultation to discuss your accident and the possible legal options available for financial recovery.
Call or text 828.286.3866 or complete a Free Case Evaluation form