If you or a loved one was injured in an accident in Cherryville, you may have grounds to take action against the negligent party and hold them liable for your damages. A Cherryville personal injury lawyer from our firm can represent you as we pursue financial compensation on your behalf.
To start, we can review your case in a free consultation and go over your legal options. A member of our team is available anytime, 24/7 to take your call.
Our Personal Injury Attorney Can Demand Compensation for Your Accident-Related Damages in Cherryville
If an accident was caused by another party's negligence, you, as the accident victim, can demand compensation from that party to cover the costs of economic and non-economic damages. Personal injury cases allow plaintiffs to categorize and estimate a value for their damages, which means each case is unique in how much a plaintiff may pursue.
If you decide to work with a personal injury attorney from our team serving Cherryville, NC, we will review your case to see which damages you may qualify to claim. These damages may relate to your injuries specifically, such as medical expenses, or consequences of being injured, such as your pain and suffering. We explain more about the types of damages you may recover below:
Economic Damages You May Claim in Your Cherryville Personal Injury Case
Let's say you were injured in a car accident at the intersection between Church Street and South Mountain Street in Cherryville. Vehicle accidents can involve several economic damages, which are monetary-related losses. These losses may include:
Medical treatment expenses, such as for emergency room care or doctor's appointments
Property damage costs, such as to repair or replace your vehicle
Lost income during your recovery period, such as on days you had to go to medical appointments or were not physically capable of working
Reduced earning potential if your injuries were severe enough to force you to take a lower-paying job or leave your career entirely
Rental vehicle costs while your vehicle was being repaired
Alternative travel costs if you were incapable of driving, such as public transport fees or taxicab fares
Other types of personal injury cases may have you demanding compensation for other damages. For example, if you suffered a spinal cord injury and became wheelchair-bound, you may demand compensation for home alterations to accommodate your disability. If you were injured because of a defective product (e.g., faulty brakes in your vehicle), you may demand compensation for the product's cost and its replacement if applicable.
You May Also Claim Non-Economic Damages From Your Cherryville Accident
Some personal injury cases involve non-financial damages, which generally include physical and mental losses. These are referred to as non-economic damages and are unique to how an accident victim's personal life was affected by their injury.
For example, if you suffered a brain injury, you may claim the following types of non-economic losses:
Pain and suffering and inconvenience
Mental anguish, which includes depression and anxiety
Loss of pleasure in former hobbies and activities
Personality changes you experienced that affected your interpersonal relationships
Permanent disability or physical disfigurement caused by your brain injury
Psychological trauma related to the event that caused your injury
Diminished quality of life
Our legal team will give you opportunities to describe how your injuries have negatively affected you.
Damages for Personal Injury Cases That Involve Wrongful Death
Some accident victims may not survive to demand compensation for themselves. When a personal injury case leads to the unexpected passing of a loved one, the surviving family may qualify to file a wrongful death claim or lawsuit. These cases allow families to pursue damages such as:
Funeral expenses
Loss of companionship
Loss of your loved one's income
Loss of comfort, guidance, and advice
Medical debts left behind by the decedent
Our Cherryville Personal Injury Lawyer Can Manage Your Case for You
Attorney Hannah M. Davies handles personal injury cases at Farmer & Morris Law, PLLC. She leads our personal injury team when managing a client's case, which is often a group effort as many tasks need to be done to build a personal injury claim or lawsuit.
Our personal injury law firm provides the following legal services for our clients:
Private investigation to confirm key details about the accident case and to collect evidence to support these findings
Communication services, which can range from providing statements to insurance companies on your behalf to handling messages between our firm and the liable party's legal team
Administration services, which include filling out legal paperwork and complying with statutory limitations defined in S. § 1-52 for personal injury cases and G.S. § 1-53 for wrongful death cases
Legal representation, which we will provide both in and out of court as your case moves through litigation
Legal counsel on case decisions, such as when to accept a settlement offer or move forward with a lawsuit instead
If you have additional questions about our services, our team of representatives are available by phone to answer you.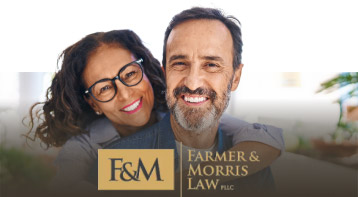 Our goal is excellence in legal representation, in every case, with every client and at every stage.

Contact Our Firm Today »
Our Law Firm Can Help With Several Types of Personal Injury Cases in Cherryville
At Farmer & Morris Law, PLLC, our Cherryville personal injury attorneys can handle a variety of cases, including:
Car accidents
Bicycle accidents
Bus accidents
Motorcycle accidents
Pedestrian accidents
Truck accidents
Cases involving traumatic brain injuries
Construction accidents
Dog bites or attacks
Defective product accidents
Medical malpractice
Wrongful death
Get a Free Initial Consultation When You Call Farmer & Morris Law, PLLC About Your Personal Injury Claim
If you or a loved one in Cherryville, North Carolina, suffered an injury in an accident, you may have grounds to pursue compensation via a personal injury claim or lawsuit. A Cherryville personal injury lawyer from Farmer & Morris Law, PLLC, can review your case, and then manage it for you.
Our law firm offers a free claim review when you call us. On this call, one of our team members will answer any questions you have about your case, explain our services in more detail, and offer legal advice. Don't hesitate to begin your legal journey today.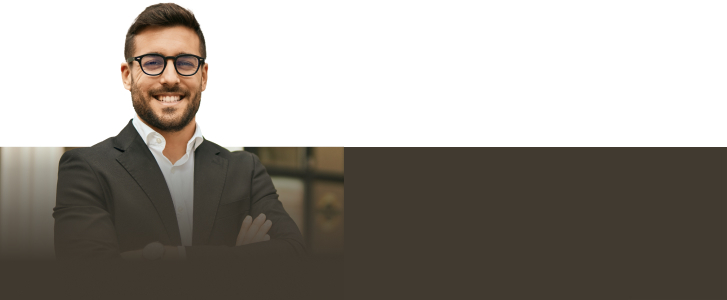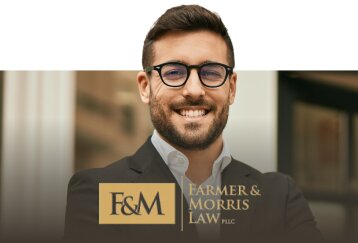 Contact our team today so we can fight to help you get the compensation you deserve.

Contact Our Firm Today »