A collision between your car and a bus typically results in the vehicle driver sustaining more serious injuries and property damage than the bus operator. Whether your accident involved a city, party, coach, or school bus, our Columbus bus accident lawyer will help you pursue financial damages by identifying the at-fault party and their insurance company.
At Farmer & Morris Law, PLLC, we will compile and submit evidence that supports your right to compensation. We help you recover your medical bills, vehicle damage, pain and suffering, and more. Our car accident lawyers will assess the value of your case and negotiate with the insurance company on your behalf. Our goal is to settle your case out of court, but we will not hesitate to go to court if necessary.
Our Bus Accident Attorneys Build Strong Cases for Our Columbus Clients
Proving the cause of your bus accident and building a solid case for financial compensation is a huge undertaking. It can be challenging to put in the hard work of building a claim while recovering from the accident.
When you trust our law firm to represent you, your case becomes a priority for every member of our client-focused team. We will handle the big and small details for you. Our client-focused team will:
Locate and interview witnesses while their memories are fresh

Canvass the accident scene for available photos and video footage

Conduct a comprehensive investigation into the accident's cause

Document and assess the known and ongoing value of your case

Handle all case-related communication and correspondence for you

Obtain, complete, and submit all insurance and court paperwork
We will also handle the back-and-forth communication of the negotiation process. Our goal is to obtain the best possible outcome for you and to handle all the details of your case so you can concentrate on your physical and emotional recovery. If your bus accident case has to go to court, we will also represent you there.
Let Us Handle Evidence Collection and Submission
Most personal injury cases are settled without the time and expense of a trial when the collection of evidence points to the at-fault party's negligence. Our legal team's familiarity with bus accident cases means we understand the value of the evidence we collect for you.
Your evidence file may contain:
Medical records and bills

Written prognosis

Employment and salary records

Bus accident report

Rehab and therapy records

Accident scene photos

Photos of your injuries

Witness statements
The evidence we collect for you will be used to steer the settlement process and to ensure the at-fault party is held responsible for compensating you. We also make sure you are not burdened by the post-accident costs the at-fault party should cover.
We Start Building Your Bus Accident Case Immediately
When our bus accident attorney representing clients in Columbus takes on your case, we make sure to comply with North Carolina's statute of limitations. If you or someone you love was injured in the accident, you generally have up to three years to file your bus accident lawsuit, according to G.S. § 1-52. The clock starts running on the date the accident occurred.
If a loved one was fatally injured in the accident, you generally have up to two years to file your wrongful death lawsuit, according to G.S. § 1-53. However, if the statute of limitations in either type of case expires, you could inadvertently forfeit your right to recover damages.
If the bus accident involves a municipal, city, or state vehicle, we also make sure the proper notifications are made to the appropriate government agency. At Farmer & Morris Law, PLLC, we ensure compliance with all filing and notification deadlines. We will not allow your right to seek compensation in or out of court to be jeopardized.
Damages You Can Recover by Filing Your Lawsuit on Time
A collision between your passenger car and a large bus can leave you severely injured and your property damaged or irreparably destroyed. When we handle your case, we will fight hard to recover the following financial damages for you:
Current and future medical expenses, including emergency, follow-up, and ongoing care

Current and future income loss, including full and part-time wages and all other income losses

Ongoing physical, mental, and emotional pain, suffering, inconvenience, and trauma

Lasting physical disabilities, impairment, and disfiguring injuries

Property damage, destruction, or diminished value
You have our most heartfelt condolences if your family lost a loved one. You also have our commitment to helping you recover wrongful death damages. These will include your family's loss of your loved one's income and losses of companionship, consortium, and guidance.
See Why Previous Personal Injury Clients Refer Others to Our Law Firm
When they share their experience in online reviews, clients we represented in the past have the following to say:
Barbara Millwood: "In a difficult time in my life, I hired Mr. Farmer to represent me in a complex civil matter…Even though we were faced with many difficulties throughout the process, Mr. Farmer was very persistent and fought hard until he got the result I felt was just under the circumstances."

A Civil Litigation Client: "We had multiple companies involved in a complicated legal matter. He patiently walked us through all the issues involved and helped [and] guided us through every step of the way. In the end, I could not have asked for a better outcome."
We never stop working to recover damages for injured clients. Our client testimonials page has additional reviews that discuss our law firm and our team's commitment to their cases.
See a Doctor as Soon as Possible After a Bus Accident
As with any accident, it's important to see a doctor as soon as possible, even if you did not require emergency medical care. Some injuries can have latent symptoms that only begin to manifest days or weeks after an accident. This is why you should prioritize medical attention.
Additionally, we suggest you follow through with any doctor-recommended treatment plan. This can help protect your right to seek fair compensation. It can also help us get an idea of how much any future medical care will cost.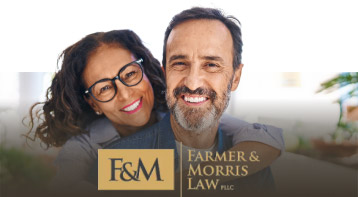 Our goal is excellence in legal representation, in every case, with every client and at every stage.

Contact Our Firm Today »
Get a No-Cost, No-Obligation Review of Your Bus Accident Claim Today
If you or someone you love was injured in a bus accident, it could be challenging to pursue compensation on your own. Our bus accident lawyer serving injured clients in Columbus will help you pursue the city, public, or private agency that owns or operates the bus for financial recovery.
Get your free case review by contacting Farmer & Morris Law, PLLC today.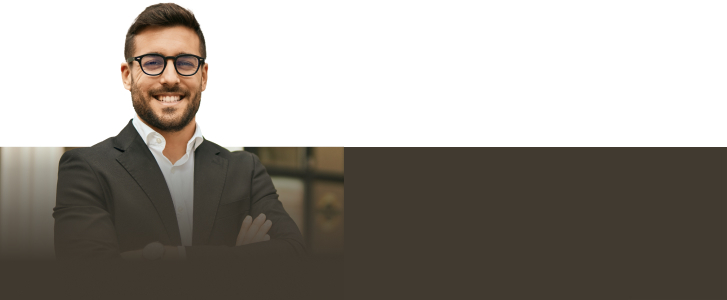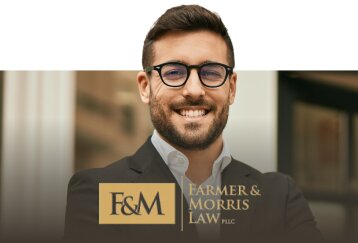 Contact our team today so we can fight to help you get the compensation you deserve.

Contact Our Firm Today »