After you suffer injuries in an accident that was not your fault, your focus should be on your medical care, trying to recover your health, and returning to work. But you may find this difficult when the insurance company representing the party that caused your accident is constantly calling you and asking you the same questions repeatedly.
The insurance adjuster may be trying to trick you into changing your story about the accident, so they can avoid paying you a settlement. By hiring a Belmont personal injury lawyer at Farmer & Morris Law, PLLC, you can focus on your recovery. Your personal injury attorney will deal with the insurers for you, protecting your right to seek damages.
How Our Personal Injury Lawyers in Belmont, NC Can Help With Your Case
The insurance company representing the person or entity that caused your accident will almost certainly have multiple lawyers and adjusters assigned to your case, especially if you are seeking a large award. The insurance representative may promise to help you settle the case, but you must remember that their priority is to help the insurance company maintain its profits.
When you hire our team of attorneys at Farmer & Morris Law, PLLC, we will focus on helping you receive the best possible outcome to your legal claim or lawsuit. We will represent you and you alone. We work for you—not the insurance company.
We will help you understand what our Belmont personal injury attorneys will do for you. We have a track record of helping our clients receive the experienced representation they need. Let us handle the day-to-day work of managing your case while you focus on your health and family. When you hire us, we promise to try to help your case in multiple ways.
We Will Seek a Fair Payout for Your Injuries
Potential clients often ask us whether they need to hire a personal injury law firm in Belmont. They wonder if they can represent themselves against the insurance company.
Although you can represent yourself, our team's experience can be invaluable. We know how to estimate a fair amount to request in financial damages from the insurer. We are willing to spend whatever time is necessary to win financial compensation for you in several areas, including:
Current medical costs
Future medical costs
Lost wages while you recovered
Future lost wages or reduced earning capability
Damages for pain and suffering
Damages for emotional distress
e Will Help You Determine If a Settlement Offer Is Fair
Most personal injury lawsuits do not go to trial. Your Belmont injury lawyer will aim to reach an agreeable settlement offer with the insurance company through negotiations, so you can avoid the time and expense of going to court.
At Farmer & Morris Law, PLLC, we are proud of our negotiating skills. We know how to present your story and the facts in the case during negotiations to give you the best chance at winning the settlement you deserve.
Our personal injury law firm has served more than 10,000 clients, and we have the experience needed to determine whether the insurance company is treating you fairly. If their settlement offer is unfair, we are ready to fight for the amount you deserve.
We Will Keep Your Personal Injury Case Moving Forward
If you try to represent yourself, the insurer may attempt to delay settling or simply ignore your requests. If these stalling tactics work, you may suddenly find that North Carolina's statute of limitations has passed. Per G.S. § 1-52, if you do not file your personal injury lawsuit within three years of the accident date, the court will likely throw out your case.
Your Belmont personal injury lawyer will ensure you file your lawsuit before the statute of limitations runs out, which keeps you eligible to receive an award. We do not have to finalize the financial award in the case before the statute of limitations expires. We just have to file the lawsuit in that time frame.
We also promise to push the insurance company to keep the case moving, rather than allowing it to stall. We know you want your payout as quickly as possible, and we will work to reach that goal. However, we will not cause you to lose the full amount you deserve just to speed things along.
Can a Personal Injury Attorney in Belmont Help Me Determine If I Have a Claim?
One concern we hear from prospective clients involves whether they have a viable case. Perhaps the insurance company representing the person who caused the accident said you do not have a legitimate claim or your claim is worth far less than you initially believed, so you are considering giving up on the process.
Remember, though, insurance companies prefer not to pay awards to victims, so they may ignore certain facts that show you do have a claim.
We Will Study the Facts in Your Case
When you meet with one of our Belmont, NC, personal injury lawyers, we can give you our opinion on whether you have a claim. We know through our several collective decades of experience that insurance companies are not always correct in their interpretation of personal injury claims.
As long as we can show that the liable party who caused the accident behaved negligently or recklessly and could have taken a different action to avoid the accident, you should be eligible to bring an insurance claim. Some common types of personal injury cases include:
Car wrecks
Hit-and-run accidents
Uninsured motorist accidents
Truck wrecks
Bus accidents
Motorcycle accidents
Bicycle accidents
Pedestrian accidents
Construction accidents
Wrongful death claims
If you were injured in a different type of accident not listed above, do not worry—we may still be able to help you. You have nothing to lose by contacting us for a free consultation.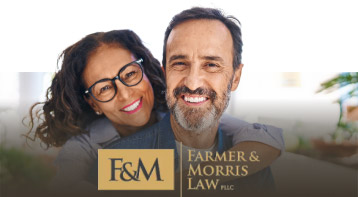 Our goal is excellence in legal representation, in every case, with every client and at every stage.

Contact Our Firm Today »
Our Belmont Personal Injury Attorneys Are Ready to Begin Working on Your Case Immediately
Do not spend another minute trying to deal with an aggressive or apathetic insurance adjuster alone. At Farmer & Morris Law, PLLC, our Belmont personal injury lawyers know the techniques insurers use to try to deny or reduce legitimate claims from victims, and we are ready to counteract them.
Learn more about how we can help you by contacting our team today for a free case review.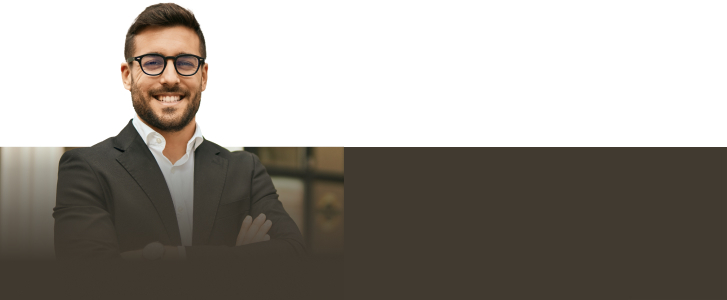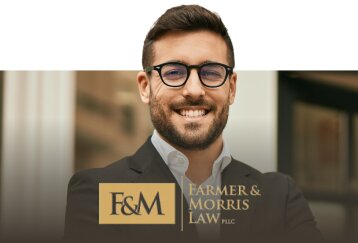 Contact our team today so we can fight to help you get the compensation you deserve.

Contact Our Firm Today »