If you suffered a spinal cord injury in an accident in Morganton, North Carolina, you could file an insurance claim or personal injury lawsuit to seek damages. A potential settlement or verdict could help you cover medical bills, lost income, pain and suffering, and other accident-related losses.
Our lawyers from Farmer & Morris Law, PLLC, can handle your Morganton spinal cord injury case on contingency. This means you pay no upfront attorney's fees for us to start working for you. You can discuss your case with our law firm during a free legal consultation to learn how our Morganton personal injury lawyer can help.
Our Morganton Spinal Cord Injury Lawyers Can Seek Fair Compensation for Your Losses
Spinal cord injuries can lead to costly medical care. You may have required emergency room care, surgery, and specialists to begin your recovery, and expenses may not stop there. For example, you may need ongoing rehabilitation and medication.
You shouldn't have to pay for intensive care if the accident that led to your spinal cord injury was not your fault. That's where our spinal cord injury attorneys come in. We can accurately assess your losses and seek fair financial recovery for them.
You may qualify for:
Current and ongoing medical expenses
Pain and suffering
Lost income if you took time away from work to heal
Reduced earning capacity if you can no longer work or earn the same income
Disability
Scarring and disfigurement
Property damage
Other related out-of-pocket expenses
Our Morganton lawyers will leave no stone unturned when it comes to determining what fair compensation looks like in your case. We want you to be able to access the care you need so that you can make your maximum medical recovery and get back to normal.
Wrongful Death Damages
Spinal cord injury cases can be fatal. If you lost a loved one due to negligence, our Morganton wrongful death lawyers can seek financial recovery to help your family cope in their absence. You deserve to honor their memory, yet few families are financially prepared for such a sudden loss.
We can seek awards for:
Your loved one's medical bills
Their pain and suffering
Their funeral and burial/cremation expenses
Their household income
Loss of consortium
While you and your family grieve and take care of your loved one's final arrangements, we can handle the entire legal process.
Our Attorneys Handle Various Morganton Spinal Cord Injury Team Cases
Victims can suffer spinal cord injuries in a wide range of accidents. These accidents can also stem from negligence, and that's what our legal team can get to the bottom of. We have experience with handling various cases involving catastrophic injuries, and we want to help you now.
Our Morganton spinal cord injury attorneys could help if you suffered injuries in a:
We provide client-focused legal representation. That means we tailor a legal approach to meet your needs. We know each case is unique, and we will treat yours with the attention to detail it deserves. You can check out our client testimonials to get an idea of our track record and what it is like working with our law firm.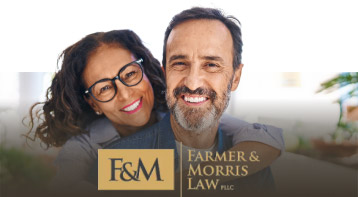 Our goal is excellence in legal representation, in every case, with every client and at every stage.

Contact Our Firm Today »
How Our Legal Team Can Help With Your Morganton Spinal Cord Injury Case
Whether you are filing an insurance claim or a personal injury lawsuit, we can help. Legal cases can get complex, especially when they involve multiple parties or large corporations. We can advocate for you and seek the best outcome for you.
We Can Investigate Your Case
First, we will investigate your accident to identify the liable parties. Sometimes, employers will share liability for their employees' negligence. For example, we may be able to pursue compensation from a trucking company if you suffered injuries in a commercial truck accident.
We Can Demonstrate the Negligence of Another Party
After we identify the liable parties, we can begin building a case against them. This includes proving the four elements of negligence:
Someone owed you a duty of care to keep you reasonably safe.
They breached that duty, such as by violating a traffic law.
This breach directly caused your accident.
The accident resulted in your spinal cord injury and financial losses.
We Can Handle the Paperwork for Your Claim or Lawsuit
When we take on your case, we will handle all the necessary paperwork so that you can focus on your health. We can also work to meet the filing deadline for your lawsuit, which is generally three years, according to G.S. § 1-52.
Still, the sooner you call us, the better. We can begin working on your case immediately to streamline the legal process.
We Can Negotiate With an Insurer
We can protect you from bad faith tactics an insurer may use to undervalue or deny your case. We can also negotiate a fair settlement and field offers to see if an insurer will compensate you for ongoing accident-related damages. You don't want to be left footing the bill for someone else's negligence.
You can support your case by following through with your doctor-prescribed treatment. If you forgo or delay treatment, an insurer may use that against you, claiming you contributed to your losses.
We Can Represent You at Trial
Even if you file a lawsuit, your case may be settled before going to trial. Still, we are on your side all the way. If necessary, we can represent you at trial and seek a fair court-awarded offer there.
Our Morganton Spinal Cord Injury Lawyers Are Ready to Work for You
You deserve time to rest after suffering a spinal cord injury. Instead of tackling the legal process alone, you can hire an attorney from Farmer & Morris Law, PLLC, to handle your catastrophic injury claim.
We hold parties accountable for acts of negligence and can take legal action on your behalf. Call us today for a free consultation.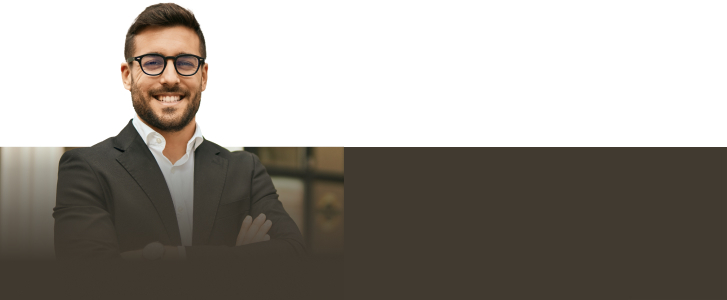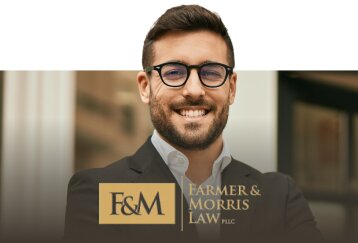 Contact our team today so we can fight to help you get the compensation you deserve.

Contact Our Firm Today »