A collision between your car and a much larger bus can leave you with serious injuries and extensive property damage. At Farmer & Morris Law, PLLC, our Morganton bus accident lawyer will help you prove the cause of the accident and identify the right party to pursue for financial recovery. We handle every aspect of your case for you so you can concentrate on getting better.
Our legal team will collect evidence that proves your right to compensation and submit it to the appropriate insurance company. We will handle all case-related communication, including the negotiation process. If an agreeable settlement cannot be reached, we will take your case to court. Our goal is to help you obtain the best possible outcome of your case.
Types of Evidence We Use to Support Your Bus Accident Claim
Personal injury cases are usually settled out of court. This happens when the evidence in your case indicates fault and liability. Evidence collection can include statements from available witnesses and proof of your lost income. To steer your bus accident case toward settlement versus trial, we also obtain all of the following evidence for you.
Accident Report
Your bus accident report is a key piece of evidence in your case. It will tell our team how, when, and where the accident occurred. It will also note potential causes and contributing factors and may contain notes, diagrams, and photos that support your case. It will help us comply with the statute of limitations, note the damage to your vehicle, and indicate the impact points between your car and the bus.
Medical Records
We obtain your medical records and bills because they help the at-fault party and their legal and insurance representative understand the extent of your injuries and the toll they took on your health. Along with your written prognosis, they also create a detailed picture of the past, present, and future costs of your injuries until you reach maximum medical improvement.
Photos And Videos
We canvass the accident scene and surrounding area for photos and video footage to bolster and support your case. These can come from bystanders in the form of smartphone imagery. They can also come from residential and commercial security and surveillance footage. We also locate any available dashcam footage from the bus or other vehicles.
Witness Statements
The recollections and observations of impartial witnesses can go a long way in supporting your case. Our law firm will locate and interview witnesses while their memories are still vivid. Multiple witnesses can provide varying views from multiple vantage points.
We do more than compile your evidence. We organize it into a compelling evidence file that proves the at-fault party's negligence and liability. We also use the evidence we collect to steer the settlement negotiation process.
North Carolina Law Limits Your Time to File a Bus Accident Lawsuit
Our bus accident attorney will help you pursue damages after your accident in Morganton. Part of recovering damages for you includes filing your potential lawsuit before the statute of limitations expires.
In North Carolina:
S. § 1-52 generally entitles you up to three years from the date the accident occurred to file your personal injury lawsuit.
S. § 1-53 generally entitles you up to two years from the date of a loved one's demise to file your wrongful death lawsuit.
You may also have additional notification and filing deadlines that must be complied with if a city vehicle was involved in the accident. In addition, many factors related to the accident can change the statute of limitations. At Farmer & Morris Law, PLLC, we review all these circumstances and make sure the statute of limitations is accurately interpreted and complied with.
It Costs Nothing to Put Our Bus Accident Law Firm to Work for You
When we represent you, we handle your case on a contingency-fee basis. The benefits of our fee structure include putting our team to work for you at no upfront or out-of-pocket costs.
We will:
Conduct an investigation
Obtain and review evidence
Draft and file your lawsuit
Handle all communication
Consult expert witnesses
Negotiate a favorable settlement
Our law firm will do whatever it takes to resolve your case in your favor. However, we will not expect or accept financial compensation until after we win it for you. If your claim does not result in a monetary award, you will not owe us anything.
Praise and Accolades from Previous Personal Injury Clients
Our legal team works hard to achieve the best possible outcome for every case we take on. When personal injury clients our law firm represented in the past share their experience, they leave online reviews like the following:
Erica Coracini Ferreira: My experience with Farmer and Morris Law was excellent…They demonstrated professionalism and personal attention to all details concerning my case. Farmer and Morris exceeded all my expectations and I highly recommend them.
Hetty Trachsel: We would like to thank the Farmer and Morris Law Firm for their incredible professional integrity. We are highly recommending each one of them…This law firm goes [above and] beyond…It was a wonderful experience.
Find more reviews and recommendations like these on our client testimonials page and see what it means to work with a law firm that makes you a priority and give your case the devotion and attention to detail it needs and deserves.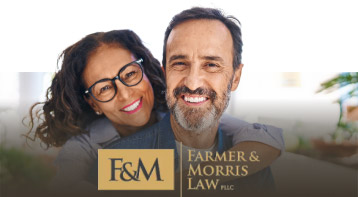 Our goal is excellence in legal representation, in every case, with every client and at every stage.

Contact Our Firm Today »
Call for Your No-Cost Case Review by a Bus Accident Attorney Today
If you or a loved one was injured in an accident with a transit, coach, or private bus, you could be entitled to monetary recovery. Our bus accident lawyer representing injured clients in Morganton will help you determine the value of your case and fight hard for financial recovery.
Contact Farmer & Morris Law, PLLC to start pursuing the compensation you need and deserve today.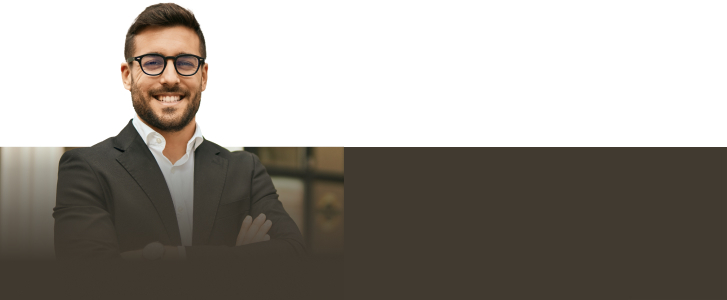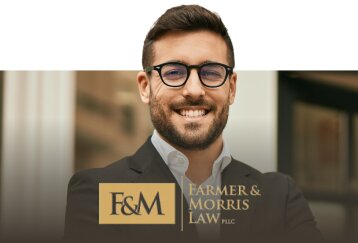 Contact our team today so we can fight to help you get the compensation you deserve.

Contact Our Firm Today »