Individuals can file for personal injury claims if they are the victim of physical or psychological injuries due to someone else's negligence. No matter the cause, it is frightening, frustrating, and sometimes life-changing to suffer from injuries. In a matter of moments, your life can be forever changed as a result of someone else's wrongdoing or negligence.
Our personal injury lawyers serving Morganton will fight to obtain compensation for your damages, a remedy in the form of monetary compensation. We use every available resource to obtain compensation for your losses and injuries. Let us negotiate with insurance companies on your behalf, thus allowing you to focus on your health. We will review your legal options with you during a free case evaluation. From there, you can decide which steps to take that are right for you and your family.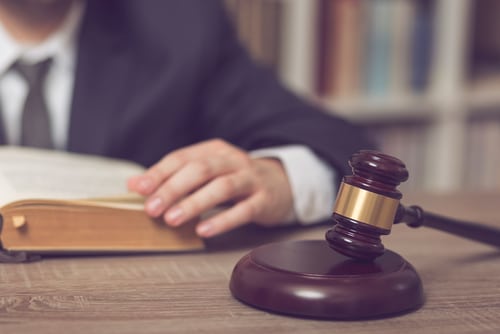 Damages You May Be Owed in Your Injury Case
It is impossible for anyone to know the exact amount a victim might win in a personal injury claim. However, it is possible to identify the damages available in these types of actions. Damages break down into the following economic and non-economic examples.
Economic Damages
Economic damages are the most common damages that victims seek, particularly when they can prove negligence on the defendant's part. These damages refer to receiving compensation for monetary losses for the following:
Lost income
Medical bills and other expenses
Damaged or destroyed property
In a personal injury action, economic damages are available for present and future losses. For example, if a victim is unable to return to work due to their injuries, they could seek the value of their future earnings.
Non-Economic Damages
It is not uncommon for victims to seek non-economic damages in addition to economic damages. It is challenging to measure these damages because they include intangible losses, including the value of:
Emotional anguish
Pain and suffering
Psychological harm
Wrongful Death Damages
If negligence in a personal injury case leads to a person's untimely death, the decedent's surviving family members may be entitled to compensation. Our legal team can seek this compensation that can help the family cover losses as outlined in G.S. § 28A-18-2. These losses include:
Medical expenses related to the fatal accident
Funeral and burial expenses to lay the victim to rest
Loss of the decedent's income to the family household
Compensation for the decedent's pain and suffering
Loss of companionship, society, and consortium
We will identify who can seek compensation on behalf of the family under state law and take care of every aspect of your case for financial recovery. We offer all prospective clients in Morganton an opportunity to learn how legal representation from our lawyer could benefit their personal injury case.
For a free legal consultation with a personal injury lawyer serving Morganton, call 828.286.3866
How Our Personal Injury Lawyer Serving Morganton Can Help You
Our personal injury legal team at Farmer & Morris Law, PLLC,

will work diligently to secure compensation for you. To put together the best case possible, our team must conduct a thorough investigation of the circumstances leading to the personal injury incident.
Examples of this investigative process include:
Investigate all circumstances leading to the victim's accident
Thoroughly examine all evidence, including accident reports and medical records
Identify and interview witnesses who were at the scene
Determine the defendants who are potentially at fault
Work with the insurance adjusters involved in your claim
Hire experts to provide testimony on your behalf
File the victim's case with the civil court if a settlement is unreachable
Present all pertinent evidence at trial to seek a court award
At Farmer & Morris Law, PLLC, we are committed to providing families with respectful and compassionate representation. We fight on your behalf to obtain the compensation you and your family are entitled to after suffering injuries through no fault of your own. Please read our client testimonials to learn more about our services.
Morganton Personal Injury Lawyer Near Me 828.286.3866
You Have a Limited Time to Take Action for Personal Injuries
Under most circumstances, a personal injury occurs due to another individual's negligence. Acting negligently means that injuries result from the third party neglecting to exercise the duty of care they owe to another individual.
G.S. § 1-52 indicates that when a personal injury occurs, victims have three years from the date of the injury to file an action. If you are filing a wrongful death action, you have two years from the decedent's death date to do it, per G.S. § 1-53.
Failure to submit either type of case within the time frame set for each means you won't be able to seek compensation for your damages. Therefore, we encourage you to act quickly to prevent your case from being blocked in the court system. If you attempt to file after the deadline, the at-fault or liable party can move to have your case dismissed, and the motion likely would be granted. We can help you avoid this outcome.
We Will Meet All Essential Deadlines for Your Case
The sooner you file your legal action, the sooner we can start work on your case and see that it is filed on time and within North Carolina's statute of limitations. It can be challenging to keep track of all the legal deadlines and paperwork required in legal actions, but we take care of all that for you.
Your compensation deadlines do not have to be a headache or another chore. Leave all of that to us so that you won't risk running out of time to file your lawsuit.
Complete a Free Case Evaluation form now
Do All Personal Injury Cases Require Legal Representation?
There is no cost or obligation to learn about your legal options during a free consultation with our team. For example, you may think your case is 'too small' to warrant legal representation or have received a settlement offer and simply want the matter resolved quickly.
However, even a minor 'fender bender' can result in hidden long-term injuries, and insurance companies rarely open negotiations with their best offer. As such, it can be beneficial to pick up the phone and discuss your situation with us first. Here's why:
We Look After Your Best Interests
Insurance companies operate as for-profit businesses. Their business model works by collecting premiums from as many customers as possible while at the same time seeking to reduce the volume of claims they pay and settling for the lowest amount. To achieve this objective, an insurer may:
Delay, underpay, or unfairly deny a valid claim
Present a settlement offer without fully considering the true picture of the current and future costs associated with your injuries
Attempt to shift the blame for an accident to you to avoid paying a claim
Argue that your injuries were pre-existing rather than caused by a negligent party
Delay a case to create a statute of limitations defense
Infringe on your privacy rights by requesting unrelated medical history
Pressure you to accept a quick settlement
Our injury lawyers can help shield you from unfair and unjust insurance tactics. We handle all communication with insurers on your behalf. This helps reduce the stress out of the situation for you and puts the onus on an insurance company to deal with your case fairly.
We Do the Heavy Lifting While You Recover
Personal injury cases can be incredibly complex, especially if you sustained serious injuries. Many factors can influence the outcome of a case which can substantially impact your long-term well-being and financial situation.
Aside from the stress of managing case administration and relentless calls from insurance companies, you may simply feel too unwell to manage the process alone. This is where we can come in and lend our strength. At Farmer & Morris Law, PLLC, your best recovery is important; therefore, we will always strive for the very best for you.
We Have Experience with Similar Claims
At Farmer & Morris Law, PLLC, we always strive to better serve our clients. This may be through staying current on changes to the law, providing excellent client support and communication, or finding innovative ways to solve problems for the people we represent.
No matter how complex or straightforward your legal issue is, we are passionate about putting your needs first and obtaining a positive outcome for your situation. We are dedicated to helping people who were injured due to the avoidable, costly, and harmful mistakes of others. As such, we are privileged when we effect positive change in their lives.
Proving Personal Injury Accidents in North Carolina
State law in North Carolina requires those who experience personal injury to prove the following:
That the incident in question caused harm to the victim
That a third party was acting irresponsibly
That the victim's harm or injury directly resulted from that irresponsible behavior
That the victim was not responsible at all for their harm or injury
For example, if the victim stops at a red light and experiences injuries because another driver rear-ends them, the victim might be eligible for compensation.
Types of Personal Injury Actions We Handle From Morganton, N.C.
Personal injuries or harm could be the result of the following:
Vehicle accidents, including car, truck, motorcycle, or boating accidents
Pedestrian accidents
Medical malpractice
Dog bite injuries
Nursing home accidents, neglect, or abuse
Railroad injuries or other accidents
Construction accidents or other workplace accidents
Wrongful death
Personal injury claims also encompass a wide variety of harm, including physical and mental injuries and illnesses. A few examples of the types of harm that might qualify as a personal injury action worth pursuing include:
Traumatic brain injuries (TBIs)
Broken bones
Muscular injuries
Loss of cognitive functioning
Loss of limbs
Severe mental or emotional stress
These are just a few accident types and injuries that we help our clients handle. If you don't see your personal injury or accident listed, please reach out to us. We can assess any situation and determine if we can legally represent you or a loved one.
What to Do After a Morganton Personal Injury Occurs
It is essential to start preparing for a personal injury action immediately following the accident. Victims should take the following steps to protect their rights when experiencing an injury:
Do not admit fault at the accident scene, including to law enforcement officers or emergency medical responders.
Collect the names and contact information for all witnesses at the scene, including potentially negligent parties.
Take photographs of as much of the accident scene as possible, including using close-ups and multiple angles.
If the victim must contact an insurance agency, be factual and avoid all opinion-based commentary.
Contact us for assistance with the claim.
Call Our Firm Today for Legal Help
If you or a loved one suffered an injury as a result of another's negligence, call us to learn how we could help you recover damages for your personal injury. We work on contingency, which means we will start on your case without charging you any upfront fees.
We receive our payment if you successfully recover a settlement or court award. If we don't recover compensation for you, you will owe us nothing for our services. Don't delay any further. Call Farmer & Morris Law, PLLC, for a free case evaluation or reach out to us online.
Call or text 828.286.3866 or complete a Free Case Evaluation form