Depending on how severe your spinal cord injury is, you could suffer a temporary or permanent disability. Either way, you would have to take significant time away from work and undergo expensive medical treatments to recover as much as you are able. The financial burden of your treatment should not fall on your shoulders.
A Shelby spinal cord injury lawyer from our firm understands that you are in pain and could benefit from legal counsel. During your free case review, we can tell you more about our process, your options for financial recovery, and our previous successes with cases like yours.
How to Get Compensation for Spinal Cord Injuries
If you are still trying to recover from a spinal cord injury, finding the time and energy to file a lawsuit can be daunting, if not impossible. Farmer & Morris Law, PLLC wants to take the burden off you by:
Collecting all available evidence to prove you suffered a spinal cord injury, and that you would not have been injured if the at-fault party had behaved responsibly

Speaking with all other parties on your behalf, giving the at-fault party's insurer no opportunities to use your words against you

Taking care of all administrative and clerical tasks, such as filling out paperwork or submitting forms

Pursuing the compensation you deserve, whether that involves negotiating with the at-fault party or taking your case to court
Remember the Statute of Limitations
State law G.S. § 1-52, gives you three years from the day of your injury to take legal action against the at-fault party. This law is called a statute of limitations. Anyone wishing to file a personal injury lawsuit must do so within that three-year deadline. Otherwise:
With few exceptions, the court will not accept your case

It will be very easy for the at-fault party to get your case thrown out

You may not receive compensation for this injury

You may have to find other ways of paying for your accident-related bills and losses
What Is Compensation for Spinal Cord Injuries?
Compensation for spinal cord injuries should cover all of the things that the injury has taken away from you, as well as the things you expect the injury to cost you in the future. For example, you might qualify for:
Pain and suffering

: Your injury has been physically and mentally painful. These personal losses affect your day-to-day life and your ability to earn a living.

Disability

: Spinal cord injuries can result in lost mobility in the legs, back, and arms. We do not need to tell you what a massive impact this has on life enjoyment, employment, and physical comfort.

Reduced quality of life

: Your life may struggle to enjoy the things you once did after a severe spinal cord injury. Losing your hobbies, your job, and your mobility can affect your enjoyment in life.

Medical expenses

: You might require hospital stays, surgery, physical therapy, assistive devices, home renovations, medication, and more to treat your injury and accommodate your disability.

Loss of wages

: Even if you are eventually able to return to work, the amount of time you take off to recover and receive treatment can put a big dent in your finances.

Loss of earning capacity

: Permanent injuries could force you to retire earlier than you expected, meaning you and your family would have to find another source of income to replace your old wages.
One of our Shelby spinal cord injury lawyers can work with you to determine which types of compensation you deserve. We can also calculate an appropriate amount to ask for, which would prevent the at-fault party's insurance company from underpaying you.
Do I Qualify for Compensation?
To receive compensation, you must prove that:
Someone else caused your injury by

behaving negligently

Any reasonable person in the at-fault party's position would not have behaved in a similar manner

You have suffered physically, emotionally, financially, and/or professionally as a direct result of the at-fault party's negligence
These standards could be applied to many different kinds of accidents, including motor vehicle accidents and workplace accidents. When you speak with our firm, we will tell you if and how we can handle your case in particular.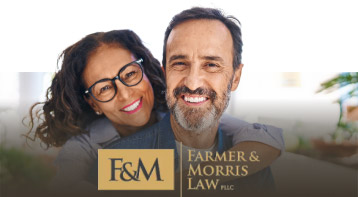 Our goal is excellence in legal representation, in every case, with every client and at every stage.

Contact Our Firm Today »
What Should I Do if I Think I Have a Spinal Cord Injury?
According to the National Institute of Neurological Disorders and Stroke (NINDS), the symptoms you experience after a spinal cord injury can vary greatly. Depending on the type and location of your injury, you might:
Have trouble moving certain body parts, or be unable to move those parts at all

Have trouble breathing

Lose control of your bowels

Feel numb or experience a tingling sensation in certain body parts, or have no feeling in those parts at all
Even if you are not in a lot of pain or do not think your injuries are too bad, get medical help immediately after an accident. Without treatment, spinal cord injuries can quickly worsen and even threaten your life. You can prevent this from happening by seeking prompt medical treatment.
Our attorneys can track these expenses on your behalf. While treatment may be costly, it is essential that you seek medical care and follow your doctor's orders exactly.
Can Spinal Cord Injuries Be Fatal?
Unfortunately, spinal cord injuries can sometimes be fatal. If you lost a loved one because of a spinal cord injury or related health condition, please accept our condolences. We speak for everyone at Farmer & Morris Law, PLLC, when we say: we want to help. You deserve justice after this unspeakable loss.
Our wrongful death attorneys can:
Determine how much your family is entitled to receive for lost financial support, funeral expenses, and loss of companionship

Hold the liable party accountable for your loved one's passing by making them compensate you for the loss

File your case within North Carolina's wrongful death statute of limitations (two years, as described at

G.S. § 1-53

), if you contact us promptly
We Serve Shelby and Beyond
If you want help recovering compensation, a Shelby spinal cord injury lawyer from Farmer & Morris Law, PLLC is eager to be of assistance. Call us for a free consultation today. Members of our team are waiting to help you right now. Don't worry about the cost–our firm will not charge you attorney's fees until we win compensation for you.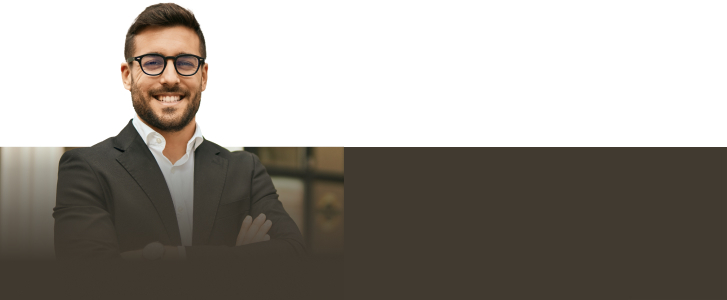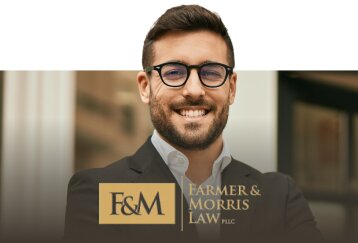 Contact our team today so we can fight to help you get the compensation you deserve.

Contact Our Firm Today »