In Morganton, North Carolina, it's not uncommon to hear about truck wrecks that occurred on major highways like I-40 or NC 181. Yet, what is a minor news update to some can be a life-altering reality for the parties involved.
If you or a loved one was injured in a truck accident in Morganton, North Carolina, you may have an opportunity to pursue financial compensation and recover your damages. A Morganton semi-truck accident lawyer from Farmer & Morris Law, PLLC, can build your case and advocate for your interests against the trucking company or a related party. We offer the first consultation for free to discuss your case.
Damages You May Claim in a Morganton Semi-Truck Accident Case
Cases involving semi-truck crashes fall under personal injury law, which allows injured parties to demand compensation from negligent parties. If you decide to take legal action about your truck wreck injuries, our Morganton truck accident attorneys can pursue compensation for the following types of damages:
Medical treatment expenses
Property damage
Permanent disability
Physical disfigurement
Emotional distress
Pain and suffering
Reduced quality of life
Reduced earning potential
Loss of income
Out-of-pocket costs, such as costs for prescription medicines or rental car fees
This is not an exhaustive list of damages you might claim in your case. Our legal team will give you an opportunity to discuss how your semi-truck wreck in Morganton affected you personally, then calculate an approximate estimate for how much compensation we should pursue on your behalf.
When Wrongful Death Occurs, Your Family Could Seek Compensation With a Semi-Truck Accident Case
Semi-truck accidents can be fatal due to the force these vehicles carry when they lose control on the road. If your loved one was the victim of a truck wreck and passed away as a result, their personal representative may have an opportunity to hold the liable party accountable.
Through a wrongful death action, you can demand compensation for:
Loss of financial support
Funeral and burial expenses
The decedent's pain and suffering
Loss of consortium or companion if there is a surviving spouse
Loss of inheritance
Medical debts left behind for the family to cover
Balancing a legal case with grief can be overwhelming, but when you hire a Morganton semi-truck accident lawyer from Farmer & Morris Law, PLLC, you don't have to worry about your case. We manage your case from start to finish and will provide case updates each step of the way.
How Our Morganton Truck Accident Attorney Can Serve Your Case
Our law firm understands that many of our clients may be intimidated to come forward with their cases and have no idea where to begin. When you hire the personal injury lawyers from our team serving Morganton, you can leave the legal burden of building your case in our hands.
A general overview of our legal services often includes:
Conducting a private investigation into the truck wreck to identify the liable party and collect evidence for your case
Communicating with all involved parties on your behalf, including insurance companies should one reach out to you for a statement
Attending out-of-court meetings with the defendant's legal team to potentially negotiate a settlement deal for your case
Preparing and filling out legal paperwork for your case and submitting these documents within their respective deadlines
Drafting your case argument and preparing your case for trial if necessary
Presenting your case in front of a jury to petition for your right to receive compensation for damages
If you have additional questions about our services, one of our team members can go into more detail in a free consultation. Once you become our client, you can also reach out whenever you want guidance on your case or answers to other questions and concerns.
Can There Be Other Liable Parties for a Truck Collision Besides the Driver?
While the truck driver might have caused the collision or was deemed at fault at the crash scene, they might not be the liable party. Some other potentially liable parties in truck wreck cases can include:
The trucking company that employs the truck driver
The semi-truck's manufacturer
A manufacturer for the faulty part inside the semi-truck
The maintenance company that last worked on or inspected the semi-truck
The loading company that last loaded the semi-truck's trailer
A municipality in charge of repairing poor road conditions
A third-party driver altogether
Our team will investigate your collision to determine its potential causes, then advise you on how to move forward with your case. If multiple liable parties exist, we will also advise you on whether it may be in your interest to file more than one lawsuit.
North Carolina's Statute of Limitations May Affect How Long You Have to File Your Case
North Carolina's statutory deadline for personal injury cases can be found in G.S. § 1-52, which can affect your semi-truck wreck case. Per this statute, you generally have three years to file a lawsuit against a liable party. If you are filing a wrongful death action, G.S. § 1-53 explains that you have about two years from the date of the collision to file your case.
If you do not submit your case within its legal timeframe, a judge may dismiss your case. This could jeopardize your opportunity to pursue compensation, which is why we encourage you to take legal action as soon as possible.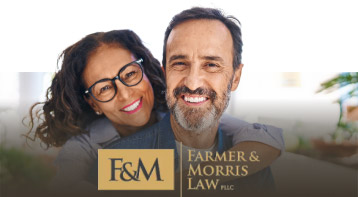 Our goal is excellence in legal representation, in every case, with every client and at every stage.

Contact Our Firm Today »
Call Farmer & Morris Law, PLLC, Today to Get a Free Case Review
If you or a loved one was injured in a semi-truck accident in Morganton, North Carolina, you may have grounds to file a personal injury lawsuit against the at-fault driver, the trucking company, or another liable party. A Morganton semi-truck accident attorney from Farmer & Morris Law, PLLC, can represent your case and guide you throughout the litigation process as they pursue compensation on your behalf.
Call the number on our website to learn more about our legal services. We're ready to take your call today.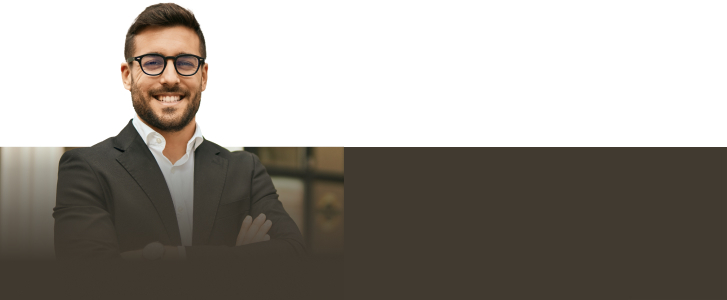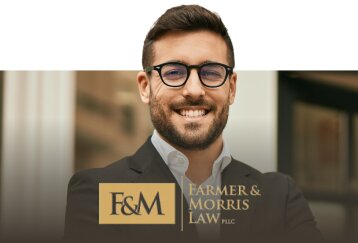 Contact our team today so we can fight to help you get the compensation you deserve.

Contact Our Firm Today »