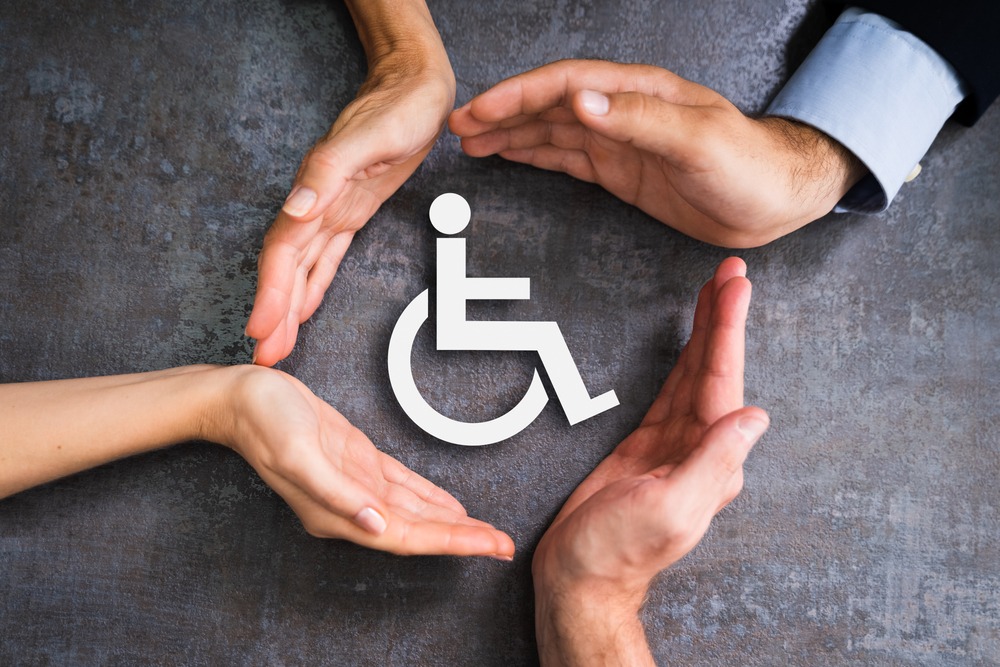 Social Security Disability (SSD) is a benefits program that provides financial assistance to people living with disabilities. If you or a loved one was in an accident or developed an illness that led to a partial or total disability, you may be eligible to file for SSD benefits.
If you live in Hickory, North Carolina, our team can help prepare your claim. A Social Security Disability lawyer here at Farmer & Morris Law, PLLC, can guide you through the claims process and help gather materials to prove the validity of your disability. If you already applied for SSD benefits but were denied, our team can also help you navigate the appeals process.
There Are Two Types of SSD Benefits to Apply for
According to the Social Security Administration (SSA), there are two types of SSD benefits programs:
Social Security Disability Insurance (SSDI) Program
Social Security Disability Insurance (SSDI) is funded by Social Security taxes, so this program pays benefits to people who have worked a certain amount of time recently, thus making them "insured" by their contributions to the program.
To qualify for SSDI benefits, you must:
Meet the SSA's disability criteria
Be at least 18 years of age but not older than 65
Be a U.S. citizen
Supplemental Security Income (SSI) Program
The federal government funds Supplemental Security Income (SSI) through general tax revenues. This program is intended for people with limited income and resources. In some cases, people may qualify to receive both SSDI and SSI benefits, so our team can look into those options should you qualify.
To qualify for SSI benefits, you must:
Meet the SSA's disability criteria, be blind, or aged 65 or older
Meet the SSA's income and resources requirements, which considers wages, benefits, and pensions
Meet the SSA's housing requirements
To learn more about disability benefits, you can read the SSA's online guide. Alternatively, our team can also explain which program you should apply for in a free consultation.
For a free legal consultation with a social security disability lawyer serving Hickory, call 828.286.3866
Our Team Can Help You File for Social Security Disability
Applying for disability benefits can be a complex process. If you decide to work with a Social Security Disability lawyer from our team, we can help prepare your claim and represent you as the case is being reviewed. Our team at Farmer & Morris Law, PLLC, serves people in Hickory and surrounding areas in North Carolina.
Below are some of the legal services we can do for you:
Fill out applications on your behalf: We can help make sure all information on your application is accurate, honest, and complete.
Gather evidence to support the claim: We can retrieve evidence, such as photos of your injuries and medical reports, to support your claim. If necessary, we can also request further medical evidence from your doctors, including specialists.
Monitor the case and keep you updated: We can inform you on the progress of the case, including whether it gets accepted or denied. We can also advise you on legal decisions as developments occur.
File an appeal on your behalf: If the SSA denies the claim, we can help you appeal their decision and guide you through the appeals process.
Present the case in hearings: We can present your case in administrative and federal court hearings.
Our team is dedicated to helping you fight for SSD benefits, so do not hesitate to consult a lawyer on our team about questions and concerns you have throughout your case.
Hickory Social Security Disability Lawyer Near Me 828.286.3866
Our Team Can also Help Appeal a Rejected Claim for SSD Benefits
Many people who apply for Social Security benefits get denied, especially on their first attempt. The SSA does this as a way to screen people out so that the most deserving get the benefits they need. This can be frustrating, but it does not mean you will be unable to pursue disability benefits.
We can help you navigate the SSA's appeals process, which has up to four levels of appeal types. You generally have 60 days after receiving a notice from the SSA to file an appeal; however, you may not have to go through all four appeal levels.
Level 1: Reconsideration
The first level of appeal involves requesting reconsideration of your claim. A new administrator will review the claim with its original evidence, but you will also have an opportunity to submit new evidence if you have any.
There are two types of reconsiderations: one that focuses on your medical information and another that focuses on your financial circumstances, such as your income and living arrangements.
Level 2: Administrative Law Judge (ALJ) Hearing
If the claim gets denied after being reconsidered, you can appeal and request a hearing from an Administrative Law Judge (ALJ). The ALJ will review the case in a hearing, which can be done close to your home or via video if necessary.
Level 3: Appeals Council Review
If the ALJ denies the claim, you can appeal again and request a review by the Appeals Council. The council will observe whether the ALJ's decision was in line with Social Security law and regulations. If they believe your claim has merit, they will send it back to an ALJ for further review.
Level 4: Federal Court Review
If the Appeals Council denies your claim and you disagree with this decision, there is one final stage in the appeals process. You can opt to request a review from the federal district court, which involves filing a civil suit. The federal district court will review the case and determine whether you may collect SSDI benefits.
Call Now to Have Our Social Security Disability Team Review Your Case
Our team at Farmer & Morris Law, PLLC, can help prepare your claim for SSD benefits or file an appeal if your claim was denied. Call our team for a free consultation and learn more about how a Social Security Disability lawyer from our team can help you in Hickory.
Call or text 828.286.3866 or complete a Free Case Evaluation form