If a motorcycle crash left you with sudden and unexpected financial expenses and losses, we can help you calculate their value and fight to recover them. With our help, you can collect monetary recovery for your medical bills, income loss, and property damage. We can also show you how to recover compensation for physical and emotional pain and suffering.
Assigning financial liability to the at-fault driver is a time-consuming process. When we represent you, our Cleveland County motorcycle accident lawyer will help you understand how to value your case, prove the at-fault driver's negligence, and build a comprehensive case against them. Then, when you are ready to seek financial compensation, our team at Farmer & Morris Law, PLLC, is prepared to fight by your side.
The types of damages our motorcycle accident attorney will pursue

Prove your right to recover financial damages
We ensure your personal injury lawsuit is filed on time

Steps our personal injury law firm takes to protect motorcycle accident victims

We fight hard for a favorable settlement
Learn more about working with our personal injury team

Contact our office today to receive a free review of your motorcycle accident case
The Types of Damages Our Motorcycle Accident Attorney will Pursue
According to North Carolina Division of Motor Vehicles (DMV) statistics, 3,516 motorcycle crashes in 2019 resulted in 184 fatalities. If you or someone you love was injured or a family member fatally injured in a motorcycle collision, our legal team can help assign a monetary value to your case. Your recoverable damages could include:
Current and future medical bills
Current and future lost wages
Property damage or destruction
Physical disability or disfigurement
Physical and emotional pain and suffering
We also make sure you are compensated for funeral and burial expenses if a family member was fatally injured in the accident. We gather the documents that prove your accident-related costs and ensure your case file is complete before submitting it to the at-fault driver and their insurance provider.
Prove Your Right to Recover Financial Damages
Every motorcycle wreck client we represent has a unique case, so we do not provide cookie-cutter legal service. Instead, we give every client the personalized attention their case deserves. When we represent you, we compile evidence for your case that establishes the at-fault party's financial liability by proving they:
Owed you a duty of care
Breached their responsibility
Caused your injuries
Caused your financial damages
When we represent you, we handle the details of your case from beginning to end. With our guidance and direction, we prove you are entitled to compensation due to negligence. While we handle the details of your case, you can concentrate on getting better.
We Ensure Your Personal Injury Lawsuit is Filed on Time
When we help you seek compensation, we understand how important it is to comply with the statute of limitations. We also know what can happen if it expires — you will not be allowed to file your injury lawsuit at all. Even if you do manage to file your lawsuit after the statutory deadline passes, it will be dismissed without ever being heard. In North Carolina:
The personal injury statute of limitations is generally three years, according to S. § 1-52
The wrongful death statute of limitations is generally two years, according to S. § 1-53
When you get our team involved in your case early, we have the time we need to ensure compliance with the relevant statute of limitations. We also can locate witnesses and look for smartphone, dashcam, and surveillance videos that captured the details of the collision.
Steps Our Personal Injury Law Firm Takes to Protect Motorcycle Accident Victims
Resolving your motorcycle accident case can be a complex legal and insurance matter. This is especially true if the severity of your injuries prevents you from assisting with your case as much as you would like. When that happens, we handle all case-related details for you. We will:
Complete and submit required forms and documents
Read and review your medical records and crash report
Regularly provide prompt updates on your case
Identify, locate, and interview witnesses
Our motorcycle accident attorney will help you present a clearly defined case to the at-fault party and their insurer in Cleveland County. We also help you negotiate a favorable settlement and resolve your case without the time and expense of a trial.
We Fight Hard for a Favorable Settlement
When we help you fight for compensation, our goal is to settle your case out of court. To do so, we guide you through the process of negotiating a settlement with the at-fault driver. We make sure you:
Understand the monetary value of your case
Do not accept a speedy but flawed settlement offer
Understand the finality of a signed settlement agreement
We never stop fighting for compensation for any injured motorcycle rider, and we will not stop fighting for you. We work hard to ensure you understand the value of your case and will even take your case to trial, if necessary, to ensure you get the compensation you are entitled to.
Learn More About Working with Our Personal Injury Team
Our personal injury law firm is client-focused and responsive. Learn more about the outstanding client service experience we work hard to provide from previous clients, who say:
"After I was involved in a serious car accident I knew, with the injuries I sustained, I needed great lawyers to walk me through this arduous process. Hannah Davies and Mark Morris worked very hard to take us through the process and ultimately settlement. We could never thank them for all their prayers and hard work. God placing faith based people with faith based attorneys!" — Tammy
While you recover from your injuries, we focus on building your case. We fight hard for you and your family to get the financial compensation you need and deserve for the negligence that caused the accident.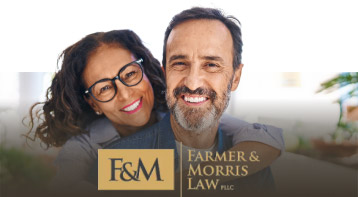 Our goal is excellence in legal representation, in every case, with every client and at every stage.

Contact Our Firm Today »
Contact Our Office Today to Receive a Free Review of Your Motorcycle Accident Case
If you or a member of your family was injured in a motorcycle wreck in Cleveland County, our motorcycle accident attorney could help you get financial compensation from the at-fault driver. Learn more about how Farmer & Morris Law, PLLC, will advocate for you by calling (828) 286-3866 today.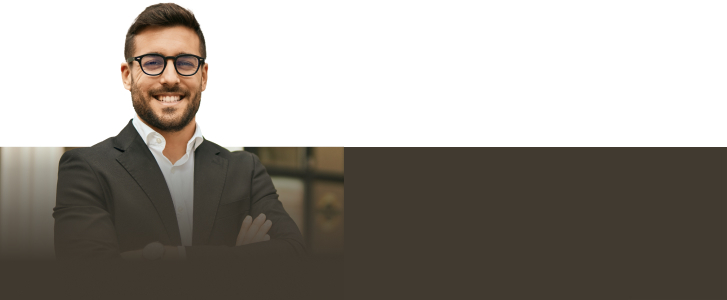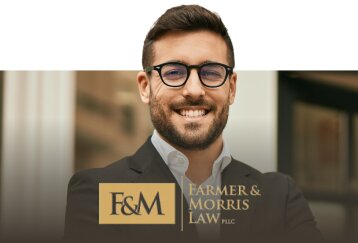 Contact our team today so we can fight to help you get the compensation you deserve.

Contact Our Firm Today »