​​If you were hurt at work or were diagnosed with an illness or disease related to your work duties, our team can help you apply for North Carolina workers' compensation benefits. We will explain the benefits you may be entitled to receive, which can include medical care and financial compensation for the time you cannot work. We will also help you calculate the monetary value of your case.
Our Cleveland County workers' compensation lawyer understands how difficult applying for these benefits can be in North Carolina. At Farmer & Morris Law, PLLC, we help file the proper forms to initiate a claim and help you through the process if your employer or the insurance company refuses to pay you the benefits to which you are entitled.. We want to help you prove your eligibility for benefits and collect the financial support you need to care for yourself and your family.
How Your Workers' Compensation Case Can Benefit From Our Support
Applying for workers' compensation benefits in Cleveland County, North Carolina, can be a demanding process. It involves multiple steps and can add to the physical and emotional strain of your recovery if you attempt to handle it on your own. When you hire a lawyer from our firm to work on your case, we do the following on your behalf:
Handle all communications and paperwork

Clarify the benefits system

Prove the cause of your injuries

Read and review your medical records

Build a comprehensive case file

Fight for the benefits you deserve based on the facts of your case

Answer your questions and address concerns as they arrive

Keep you up to date about what to expect

Handle your case based on contingency
Our workers' compensation team works hard to ensure you get the individualized attention you deserve. We will support you throughout the process with kindness, compassion, and understanding. We know how stressful it can be when facing serious injuries or illness, wondering how you can make ends meet while you are out of work.
We Help You Navigate North Carolina Workers' Compensation Laws
When our team represents you, we handle every phase of your case. We start by listening to how you suffered the injury, reviewing your medical records, and explaining your rights under the North Carolina Workers' Compensation Act. G.S. § 97-2 defines the following terms in relation to workers' compensation benefits:
Injury

Disability

Employment

Health care coverage

Average weekly wages
The definition of these terms and the scope of your injury or disease play an important role in your ability to seek benefits. We make sure you understand what compensation you are entitled to and walk you through the application process if you have not yet filed a claim.
Many workers come to us only after they receive a denial or run into another obstacle. We can lift the weight of your case off your shoulders no matter where you are in the process, as we know how to navigate the appeals process if necessary. You can focus on your treatment and recovery while we take care of the claim.
Our Firm Makes Every One of Our Clients a Priority
Our team works hard to build a working and supportive relationship with every client we represent. When clients recommend us to their friends and family members, they say:
"The staff at Farmer & Morris patiently answered all of my questions and returned my calls. They were professional, helpful, and effective in a time of stress." – Keith Calhoun

"Highly recommend! They've always been there to help… the staff is engaging and professional with any situation." – Dan Bearden

"Excellent law firm. Keeps you informed about your case… they really care about their clients. I felt confident that I chose the right law firm…" – Mary Edwards

"Mark Morris is a wonderful attorney! I highly recommend this law firm. Very professional, honest and affordable…" – Mils

"We were totally satisfied with his service and would definitely recommend him to anyone and will be using him in the future." – Janeth Bolanos
At Farmer & Morris Law, PLLC, we make every client we represent a priority and will fight hard for the compensation you are seeking after suffering a work injury. We also make sure you can reach one of our team members as needed. Our team puts our clients first, making it easier for you to worry only about your health during this stressful and challenging time.
Understanding Your Eligibility for Workers' Compensation Benefits
If you were injured at work in Cleveland County, our North Carolina workers' compensation lawyer can help you establish the correlation between your job and your injury. We will help you compile the following into a cohesive and comprehensive case file that tells the story of the accident that led to your disabling injury:
Medical records

Witness statements

Photos and videos

Internal incident reports
We will interview witnesses, gather evidence, obtain records, and take other steps to prove what happened. These time-consuming and often-difficult actions are just a few of the services we provide for our clients. We do not believe injured workers should have to handle these tasks while also undergoing medical care and working to recover their previous abilities so they can get back to work.
At Farmer & Morris Law, PLLC, we pursue compensation for injured employees. Our team also keeps a close eye on the timing of your application to ensure it is filed in accordance with the two-year filing deadline, according to North Carolina Industrial Commission (NCIC) guidelines.
Appealing a Workers' Compensation Denial in Cleveland County
When you apply for medical care and benefits and run into an issue, you may be required to collect and submit an incredible array of paperwork. Doing so without guidance or direction can be confusing. When our team is on your side, we will:
Explain your rights and responsibilities

Locate and interview any available witnesses

Regularly update you as your case progresses

Read and review your medical records and reports

Compile and review all paperwork and documentation

Ensure your appeal contains all the required information
Our team will help you file an appeal if your application is denied. As part of the appeals process, we help you compile any additional information that strengthens your case and will represent you at any required hearings. In short, we will guide you through the process from start to finish.
Types of Benefits and Compensation
If you are injured at work, you are required to report the injury to your employer within 30 days of its occurrence. Your employer, in turn, is required to report the injury to the insurance provider without delay. Our team works hard to help you make the required notifications in the allotted time and fight for the following benefits:
Temporary financial benefits

Permanent financial benefits

Medical care and treatment

Vocational rehabilitation
If you are the surviving spouse or child of an employee who was fatally injured at work, you can also request certain death benefits and compensation for their funeral and burial expenses. Our team will help you understand how to prove your qualification for death benefits.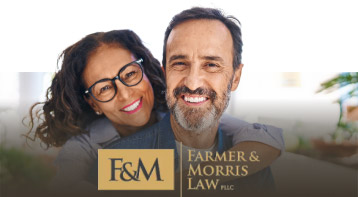 Our goal is excellence in legal representation, in every case, with every client and at every stage.

Contact Our Firm Today »
What Happens If I Encounter an Issue Getting North Carolina Workers' Compensation Benefits?
Some injured workers in Cleveland County, NC, have no problem navigating the claims process and getting the workers' compensation benefits they need after a work-related injury or illness. They report their accident, see an approved doctor, and their wage loss benefits begin after the seven-day waiting period. However, many others have a much more difficult time.
If your employer refuses to handle their part of the process or the insurer denies your claim, our workers' compensation team can help. We know how to apply for benefits despite your employer's interference, appeal a denial, and take other steps to secure the benefits or cash compensation you need to cover your bills while you are out of work.
Even if you have already completed treatment and returned to your job, you may be able to get back pay for the wage losses you experienced.
Call One of Our Team Members for Immediate Assistance
If you were injured at work, our workers' compensation lawyers are here for you. We work with injured employees in Cleveland County and can help you seek medical and financial benefits. Find out how we will fight for you by contacting one of our team members at Farmer & Morris Law, PLLC. Dial (828) 286-3866 today.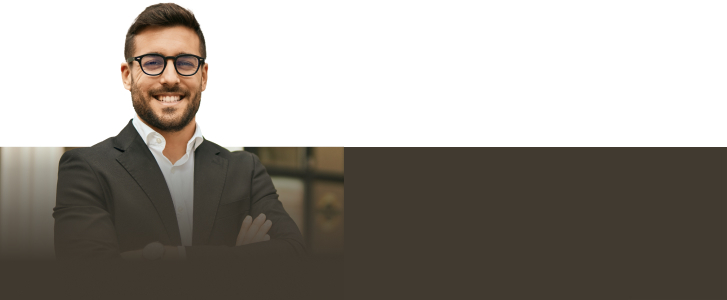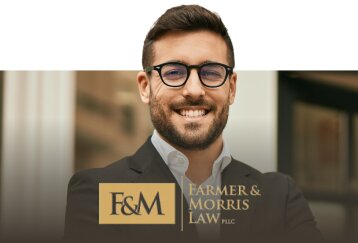 Contact our team today so we can fight to help you get the compensation you deserve.

Contact Our Firm Today »