North Carolina is home to 37 Social Security offices. They offer an array of services, such as requesting name changes on a Social Security card, applying for Social Security Disability Insurance (SSDI) and Supplemental Security Income (SSI) benefits, and getting an estimate of your retirement benefits.
Sometimes, navigating the Social Security system is complex, especially when you receive a denial of your claim. In that event, consider hiring a North Carolina Social Security lawyer with Farmer & Morris Law, PLLC. They can explore your options with you and fight for a favorable outcome on your behalf. We offer free consultations in which we can learn more about your situation.
Where You Can Seek Social Security Benefits in North Carolina
All the Social Security offices in North Carolina offer a lot of the same benefits, such as:
Applying for different kinds of benefits, like SSDI, SSI, retirement, survivor, or spousal

Applying for Medicare or getting a new Medicare card

Receiving an estimate for benefits

Receiving a letter of proof of benefits

Requesting a name or address change

Requesting a new Social Security card

Reviewing the history of your earnings or Social Security statement
Keep in mind that they may vary based on location. You also have the option to get the services you need online, so you may never have to go to an office unless it's for something very specific that has to be done in person.
However, if you still want to or must go to an office, you have nearly 40 to pick from in North Carolina. They're all generally open Monday through Friday from 9 am to 4 pm and closed on Saturday and Sunday. You can find a handful of them in major cities, like:
Asheville
The Asheville Social Security Office is at:
800 Centerpark Drive
Asheville, North Carolina 28805
If you're coming from the east, take Exit 6 off I-240. Then, make a right on Chunns Cove Road and immediately make another right turn on Piney Mountain Road. You'll see the office on the left in Centre Park.
If you're coming from the west, you'll also take Exit 6 off I-240. Then, turn right on Tunnel Road and again onto Chunns Cove Road. Go under the Interstate bridge and make a right on Piney Mountain Road.
If you live around Asheville, but the drive is still too much, there is an office in Hendersonville if that's closer to you.
Charlotte
The Charlotte Social Security Office is located at:
2201 Coronation Blvd.
Suite 100
Charlotte, North 28227
You'll find the office between Monroe Road and East Independence Blvd, off Sardis Blvd. It's the first building on the left and on the first floor.
If you go Southeast on E. Independence Blvd, make a right onto Sardis Road.
Coming from the North, after about a quarter of a mile past Crown Point Executive Drive, make a left onto Coronation Blvd.
There are nearby Social Security offices in Gastonia, Rock Hill, and Concord if you live closer to those cities.
Raleigh
Raleigh and nearby residents can find the Raleigh Social Security Office at:
4701 Old Wake Forest Road
Raleigh, North Carolina 27609
Take Wake Forest Exit 10 from Interstate 440 and head north for about a mile. Turn right at the intersection of Old Wake Forest Road and Falls of the Neuses. You'll see a Red Lobster at the corner and go to the right about a quarter of a mile. Then, the building will be on the left, right after an apartment complex called The Windsor Falls.
Parking is limited, so you may have to park in the overflow on Sunbowfalls Lane.
If you can't make it to the Raleigh office, the Durham, Henderson, and Smithfield locations may be more convenient.
What to Expect From Your Appointment at a North Carolina Social Security Office
When you come in for your appointment—and yes, you should make an appointment unless you don't mind waiting in long lines—you must bring in certain documents, such as:
Your medical records

Your birth certificate

Your passport

Proof of residency or citizenship

Proof of income or bank statement
Give the office a call and ask if there's any other paperwork you need to bring with you.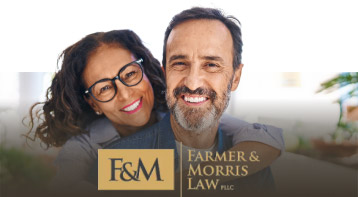 Our goal is excellence in legal representation, in every case, with every client and at every stage.

Contact Our Firm Today »
Have a Social Security Lawyer from Farmer & Morris Law, PLLC, on Your Side
Going through the process of receiving Social Security benefits can be difficult. Luckily, you don't have to do it alone. When you have a lawyer with Farmer & Morris Law, PLLC on your side, we can help you with the following tasks:
Determining your eligibility for SSDI and/or SSI benefits

Telling you what you can expect from the claims process

Evaluating your claim

Gathering different types of evidence that prove your eligibility for benefits

Filing and tracking your claim through the Social Security system

Filing an appeal if you received a denial

Maintaining communication with the appropriate parties

Represent you during hearings
If there's anything else we can do for you, let us know! We want to make the process as easy as possible for you.
Client Testimonials
Our clients speak to how we approach their cases better than anybody. Check out one of their reviews:

"I was disabled from my job due to a fall and tore muscles ligaments cartilage in both knees. I tried to deal with social security on my own and got nowhere. As soon as I called Farmer and Morris they immediately started working on my case, and I won my case! The whole staff is friendly and genuinely cares about you and your needs. I highly recommend Farmer and Morris for your Social Security needs." – Catherine W.
Let's hear your story and learn how we can help you today.
Start Your Free Consultation on Your North Carolina Case Today
If you're seeking Social Security benefits in North Carolina, allow Farmer & Morris Law, PLLC, to help. Call today for a free consultation.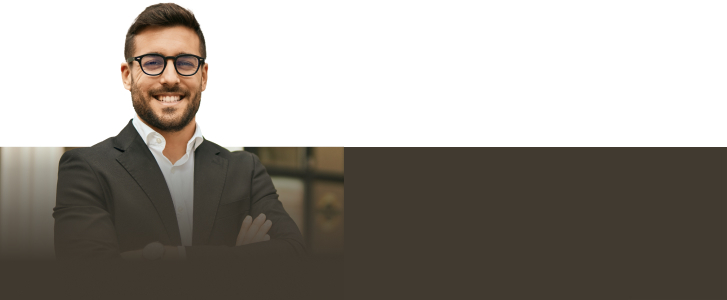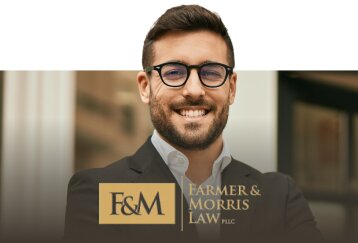 Contact our team today so we can fight to help you get the compensation you deserve.

Contact Our Firm Today »