Were you involved in a car wreck that left you with severe injuries and significant bills you could not afford? A McDowell County car accident lawyer from our firm wants to help. We can assess your eligibility for monetary damages and file a lawsuit against the liable party.
The money you receive from a lawsuit can cover your present and future medical bills, plus other expenses. As a result, you and your family would not have to worry about staying afloat as you recover from your injuries.
After a Car Wreck, We Can Help
Trying to recover from a collision involves more than enough stress and uncertainty for any person to handle. Farmer & Morris Law, PLLC, can provide you with an attorney to manage these day-to-day legal challenges:
Assessing your losses

: We can translate your physical and emotional injuries into financial terms. Our team can also estimate how much money the wreck has already cost you and what additional expenses you may incur down the line.

Building a case

: It is essential to supplement your testimony and materials with corroborating evidence from other sources. We can collect evidence from witnesses, experts, official reports, and more.

Negotiating a settlement

: Our team has experience confronting insurance companies and convincing them to pay a fair pretrial settlement. We can even draw up a settlement agreement.

Taking the case to court

: While most cases settle out of court, we will represent you at trial if necessary. This includes submitting trial exhibits, questioning witnesses, participating in jury selection, and more.

Advising and updating you

: We keep in regular touch with our clients throughout the legal process. Besides informing you of how the case is going, we can explain each new development and help you decide how to respond.
In exchange for these services, a car accident lawyer from our firm will charge nothing upfront. Instead, we can handle your McDowell County case on contingency. Thus, we only bill for attorney's fees if you receive compensation. If you do not recover an award, you will not get a bill from us for legal fees.
We Also Handle Wrongful Death Cases
Farmer & Morris Law, PLLC, is proud to assist victims of personal injury and wrongful death accidents. If your loved one passed away due to car wreck-related injuries before they had a chance to file suit, our firm would like to express our sincerest condolences for your loss.
Per G.S. § 28A-18-2, you have a right to collect compensation on your loved one's behalf. We understand that compensation cannot bring them back. However, by fighting for the compensation your case deserves, we can give you the time you need to grieve and rebuild your life.
Determining If You Qualify for Compensation
Generally, if the car wreck caused you to struggle financially, physically, or mentally, you might have a good case for recovering compensation.
Damages for Personal Injury and Wrongful Death
These are just some of the damages that you could qualify to recover in either a personal injury or wrongful death claim:
Pain and suffering

: Have your injuries caused severe physical or psychological distress and discomfort?

Loss of consortium

: Has your relationship with a spouse or other relative become strained due to the accident or accident-related injuries?

Disability

: Were you temporarily unable to use any part of your body until your injuries healed? Are you now permanently disabled—either physically or intellectually—because your injuries will never fully heal?

Medical costs

: Do you need professional medical help to treat injuries, mitigate symptoms, save your life, or improve your quality of life? Were your medical facilities far from home, forcing you to incur additional travel expenses?

Loss of income

: Were you forced to take time off from work, meaning that you couldn't earn your usual wages and other benefits?

Other costs

: Did you require services (e.g., a babysitter or a housekeeper) that you do not typically use?
Damages Specific to Wrongful Death Only
Wrongful deaths generate different types of expenses compared with personal injury cases. As a result, those filing a wrongful death lawsuit can also pursue compensation related to:
Loss of companionship

: Was the deceased an irreplaceable source of love and emotional support? Are you having trouble adjusting to life without them?

Loss of financial support

: Did you rely on the deceased's income to pay your bills and maintain your standard of living?

Burial costs

: Were you financially responsible for laying the deceased to rest per their wishes or settling their estate?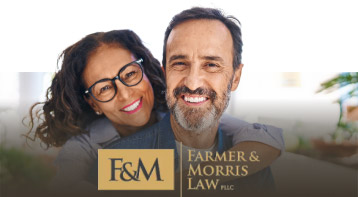 Our goal is excellence in legal representation, in every case, with every client and at every stage.

Contact Our Firm Today »
Possible Obstacles to Receiving Compensation
Multiple factors could diminish your ability to collect damages if you do not know how to navigate them. A car wreck attorney from our firm would be happy to help you understand and overcome these challenges:
Legal deadlines

: You must start your personal injury case within three years of the accident date per North Carolina's statute of limitations (

G.S. § 1-52

). Wrongful death cases fall under

G.S. § 1-53

, which allows two years after your loved one's death to file a claim. Other deadlines related to document submission and court proceedings could also apply to your case.

The insurance company

: An insurer's primary goal is to protect itself. An adjuster may try various methods to reduce your settlement, including blaming you for the wreck.

Contributory negligence

: If a jury decides that you are partly to blame for your wreck or injuries, it will reduce your payout by the percentage of fault assigned to you. Therefore, it is crucial to establish the liable party's guilt by collecting sufficient evidence.

Lack of evidence

: If you wait too long to start your case, essential pieces of evidence may lose value or become destroyed. You will strengthen your claim by starting work as soon as possible after the wreck.
Call Today for a Free Consultation
If you suffered injuries in a McDowell County car wreck, call Farmer & Morris Law, PLLC, today at (828) 286-3866. A car wreck lawyer from our office will fight for your rights and the compensation you need to rebuild your life. We never charge attorney's fees unless our clients recover damages, so there are no upfront costs associated with our services.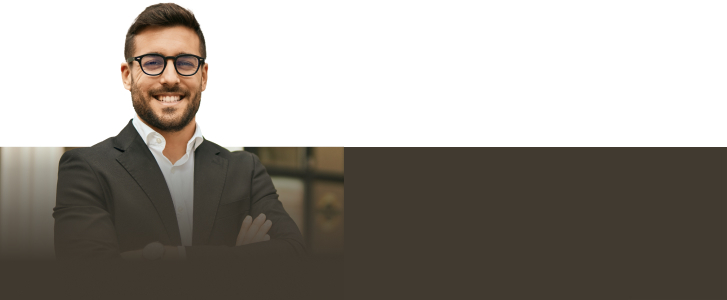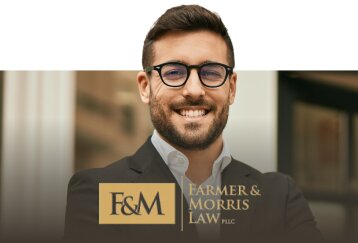 Contact our team today so we can fight to help you get the compensation you deserve.

Contact Our Firm Today »