A car wreck is a devastating event that can leave physical and emotional scars. If you or someone you love was involved in a car wreck, our Spartanburg County car accident lawyer can help. We can investigate the crash, prove its cause, and identify the at-fault driver. We can also help you gather evidence and present it to the at-fault driver's insurance company.
At Farmer & Morris Law, PLLC, we work hard to ensure you and your family can recover from the wreck's aftermath. We will handle the insurance company for you. Our representation includes a free review of the details of your case, all case-related communication, and settlement negotiations. You can focus on getting better while our team focuses on building a solid case for compensation.
Compensation You Can Recover After the Wreck
You are entitled to hold the at-fault driver financially accountable for the financial consequences you experience because of his negligence. To ensure your right to seek damages, we prove the at-fault driver's negligence.
The four legal components of negligence we prove include:
Duty
Breach
Causation
Damages
The investigation we conduct will uncover evidence that establishes these elements for you. Once established, we help you prove the financial value of your recoverable damages.
Economic Damages
You can recover two types of damages after a car accident in Spartanburg County. The first type—economic damages—are the ones that come with bills, receipts, and estimates that establish their value.
These include:
Current and future medical bills
Current and future lost wages
Property damage or destruction
We do not burden you with evidence collection. Instead, our team handles it for you and ensures the evidence we compile is thorough and organized. It will include medical records and bills, income statements, and car repair estimates or replacement values. If you suffered a traumatic brain injury (TBI), a brain injury lawyer from our team will help prove the extent of your injuries.
Non-Economic Damages
Non-economic damages are the second type of damages you can collect after your wreck. Our car accident attorney will explain how we use your written prognosis and other evidence to prove their value.
Recoverable non-economic damages include:
Physical disability
Physical disfigurement
Pain and suffering
Mental anguish
Emotional distress
Loss of enjoyment of life
These damages are more difficult to assign a value to on your own. With our guidance and support, you can ensure they are accurately documented and valued.
Ensure Compliance With South Carolina's Statute of Limitations
S.C. Ann § 15-3-530 generally gives you up to three years from the date of the wreck to file your personal injury lawsuit. It also gives you up to three years from the date of your loved one's demise to file your wrongful death lawsuit.
We use your car accident report, medical records, and a loved one's death certificate to establish the correct filing date. We also explain any factors that may alter the state's filing deadline.
Complying with the statute of limitations is as important to building your case as evidence collection and other methods of proving fault. If you wait too long to file your potential lawsuit:
You will not be allowed to file your personal injury lawsuit at all
It will be dismissed immediately without the opportunity to be heard
You will have no remaining legal avenues to compel compensation
Our car accident lawyer at Farmer & Morris Law, PLLC serving injured clients in Spartanburg County will ensure your case is filed on time and preserve your right to seek compensation in court, if necessary.
Our Car Accident Practice Areas
We help clients who were injured in many different types of car wrecks. The National Highway Traffic Safety Administration (NHTSA) cites the following types of common wrecks:
Head-on
Rear-end
Side-impact
Multi-vehicle
Rollover
When you review your case with one of our team members, we will use your car accident report, witness statements, and the points of impact on both involved vehicles to prove the type of wreck you were involved in and its cause.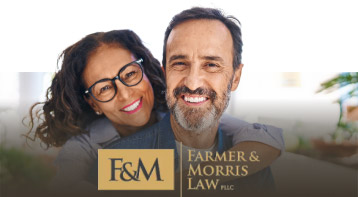 Our goal is excellence in legal representation, in every case, with every client and at every stage.

Contact Our Firm Today »
Steps We Take to Prove Your Right to Recover Damages
Our car wreck team understands how time-consuming and difficult it can be to prove the cause and cost of your wreck. To streamline the compensation recovery process for you, we will:
Clarify your compensation options
Conduct a thorough investigation
Assign a financial value to your case
Compile evidence and paperwork
Locate and interview witnesses
Update you as your case progresses
Negotiate an appropriate settlement
Represent you in court, it needed
We will also represent you on a contingency fee basis, so you do not pay anything until we win compensation for you. Instead, we receive a percentage of your settlement or verdict.
Recommendations From Past Car Accident Clients
Hearing from previous clients can help you understand how committed we are to holding negligent drivers accountable for their actions. Car wreck clients our law firm helped in the past said:
Andrea Shepherd: "Farmer & Morris Law have been an absolute treasure to work with on my personal injury case that I sustained from a car accident. Hannah Davies has gone above and beyond…They are professional, prompt with responses, and caring. I would highly recommend them."
Tammy Cotton: "After I was involved in a serious car accident I knew, with the injuries I sustained, I needed great lawyers to walk me through this arduous process. Hannah Davies and Mark Morris worked very hard to take us through the process and ultimate settlement."
Reviews like these can help you understand our 360-degree commitment to our clients because we focus on your physical, emotional, and financial recovery.
Call for Your Free Case Review
If a car wreck in Spartanburg County changed your life and your physical abilities, or those of someone you love, our car accident lawyer can help you seek financial compensation. Get a free review of your case and learn more about its possible monetary value.
Contact one of our Farmer & Morris Law, PLLC team members by calling (864) 582-1310 today.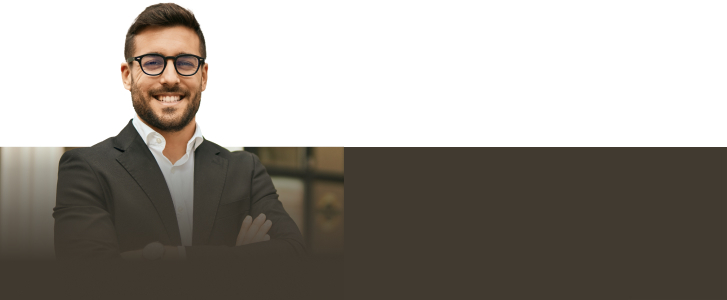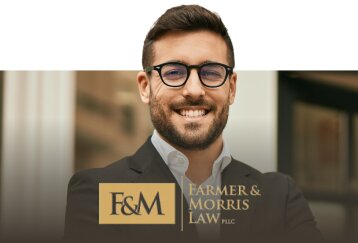 Contact our team today so we can fight to help you get the compensation you deserve.

Contact Our Firm Today »