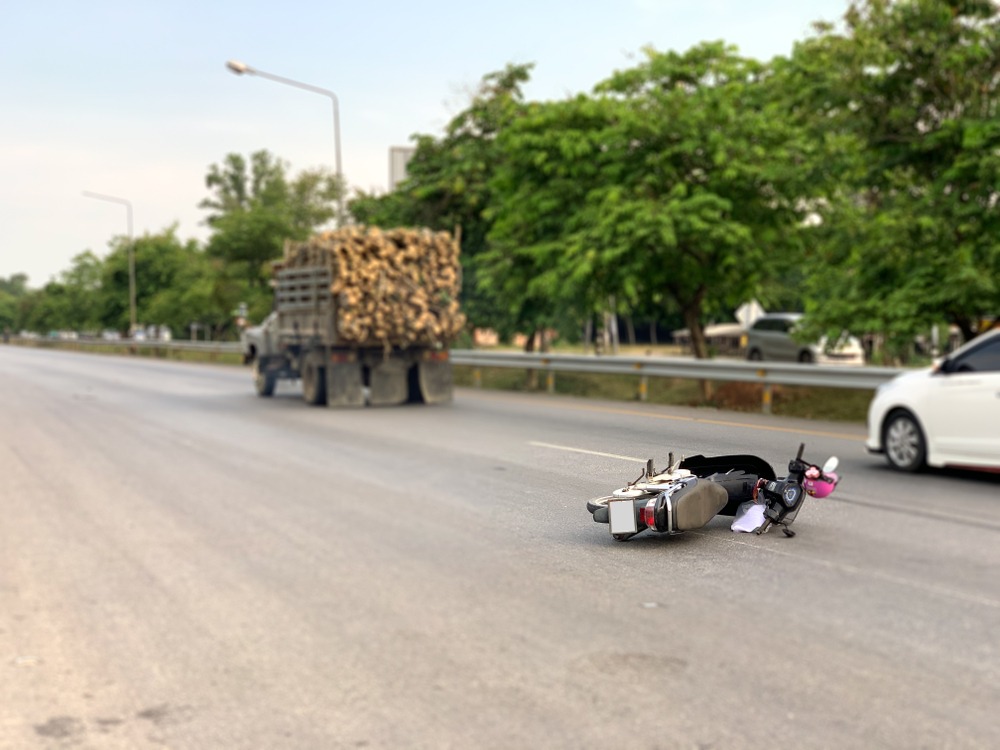 Pain and suffering in a car accident involve the physical and mental damages experienced by the injured party. A personal injury lawyer understands these types of damages and how to pursue them in a personal injury claim and lawsuit.
The traumatizing experience of a car accident might leave you with not only pain but mental effects, such as depression or anxiety. You may experience feelings that are unfamiliar to you and that simply will not go away.
Pursuing compensation for your pain and suffering may be possible with the help of a personal injury lawyer. A lawyer can work on your case on your behalf, updating you about your case's status throughout the litigation process.
Understand What Is Considered Pain and Suffering in a Car Accident
A car accident typically involves physical pain due to injuries like broken bones or whiplash. Compensation in personal injury cases may include damages, such as medical costs and lost wages.
The mental anguish associated with your injuries is equally important. Long after your injuries heal, memories of your accident may continue to haunt you.
One form of mental anguish can present itself as a psychological disorder, such as post-traumatic stress disorder (PTSD). While initial shock following the accident is often common, PTSD occurs when thoughts regarding the accident do not go away. According to the Mayo Clinic, PTSD symptoms include:
Trouble sleeping or nightmares
Anxiety about driving or riding in a vehicle
Irritability or ongoing feelings of unease
Recurring memories of the accident
An accident victim with PTSD may require long-term therapy and/or medication to treat their conditions. Possible compensation for car accident pain and suffering may help cover these costs.
For a legal consultation with a lawyer serving North Carolina and South Carolina, call 828.286.3866
You May Be Able to Collect Economic and Non-Economic Damages
Cases involving a personal injury or wrongful death generally involve economic and non-economic damages.
Economic damages are losses associated with a definite monetary cost, such as your wreck-related medical bills. The amount of economic damages you incurred is generally relatively easy to calculate.
Noneconomic damages are more challenging in that there is no associated cost with these types of damages. The loss of companionship has no price tag since the emotional loss of losing a loved one is priceless.
Pain and suffering may serve as an umbrella term for all non-economic damages incurred from a car accident. It is at the core of what you experienced due to the negligence of another person and represents your overall physical pain and emotional suffering.
Liability for Your Pain and Suffering
Determining liability for your car accident may be the starting point for a personal injury lawyer. As part of their investigation, a personal injury lawyer may:
Review police reports
Speak with witnesses
Examine photographs of the accident scene
Gather medical records
Building a comprehensive personal injury or wrongful death case takes time. Negotiating for a settlement with an insurance company also takes time. However, you must be careful about how much time you spend since time is not always on your side.
Personal Injury Lawyer Near Me 828.286.3866
State Laws Limit the Time Allowed for Filing Your Lawsuit
If negotiations with an insurance company fail to produce a settlement, a personal injury lawyer may file a car accident lawsuit on your behalf.
The statute of limitations for filing a personal injury lawsuit in North Carolina is three years, per the North Carolina General Statutes (GS) §1-52, and two years for a wrongful death lawsuit, per GS §1-53.
In South Carolina, you generally have three years to file either a personal injury or wrongful death lawsuit, according to the South Carolina Code of Laws Unannotated §15-3-530.
You do not want to miss the deadline for filing your civil case. If this happens, you may lose your right to pursue compensation in general. Take immediate action and fight for the justice you deserve.
Get Help From Farmer & Morris Law, PLLC for Your Pain and Suffering Damages
At Farmer & Morris Law, PLLC, we provide legal representation for accident victims who suffer from both physical and mental injuries. When another driver's reckless actions cause an accident that results in other people's mental anguish, we want to help.
Pain and suffering in a car accident involves the physical and mental damages experienced by the injured party. Let us review your case today to help determine and prove the extent of your pain and suffering damages.
If you or a loved one were involved in a car accident, contact auto accident lawyer at Farmer & Morris Law, PLLC, now for a free case evaluation at (828) 286-3866. We can help you file a personal injury claim or lawsuit and fight for compensation to recover your losses, including your pain and suffering.
Call or text 828.286.3866 or complete a Case Evaluation form