If a motorcycle accident injured you or a loved one, the at-fault driver's negligence could mean you should receive compensation for your post-accident costs. Our team will fight for what you are due. We will gather and present evidence that proves the at-fault driver's negligence and your monetary damages. We will also prepare your case file and submit it to the at-fault party and their insurer.
You can pursue the at-fault driver with our professional legal support and guidance. Our McDowell County motorcycle accident lawyer will assign a monetary value to your medical treatment needs, ongoing wage losses, and physical and emotional pain and suffering. At Farmer & Morris Law, PLLC, our goal is to build a compelling case for financial compensation and negotiate the best possible outcome for you and your family.
Our Law Firm Will Gather Evidence for Your Case
Proving the cause of your motorcycle accident and the at-fault driver's negligence depends on the evidence our team collects for you. Because our team understands the value of your evidence file, we make sure it includes:
Medical records

Law enforcement's crash report

Photos and videos

Witness accounts
We will also add your written statement about your experiences since your accident. For example, you could note the changes in your physical appearance and abilities since the accident. These statements would show the crash's toll on your state of mind and quality of life.
We Obtain Your Official Accident Report
Our investigation team obtains, reads, and reviews a copy of your crash report immediately. It will contain details about the direction you were traveling in, the road and weather conditions and points of impact, and the accident's underlying causes. It will also contain:
Accident date, time, and location

Investigative notes and diagrams

Police-generated photos and videos
In addition, your crash report will tell us how to contact the at-fault driver and their insurance company. It will also provide contact information for witnesses and their initial observations. We strive to locate and interview witnesses sooner rather than later to document their memories while they are still fresh.
We Locate and Interview Witnesses
Most people have smartphones these days and may intentionally capture the aftermath of your accident or unintentionally capture its cause. When we collect evidence for you, our team members canvass the accident scene and review your crash report to obtain contact information for witnesses who came forward.
In addition to witness statements, wherever possible, we also obtain access to any smartphone, dashcam, or residential and surveillance video that supports your case.
We Request Copies of Your Medical Records
Depending on the severity of your injuries, the medical care you require after a collision between your motorcycle and a full-sized vehicle can mean your medical records and bills come from various sources, including:
On-site emergency medical care

Ambulance transport fees

Emergency room fees

Hospital admissions

Assistive medical devices

Therapy and rehabilitation
You do not have to recover these documents on your own. Our motorcycle accident attorney will take care of collecting medical records and bills from every health care provider and facility where you were treated.
Previous Clients Talk About What It Means to Work with Our Team
Our personal injury team works hard to help injured clients receive the compensation they are due for the at-fault party's negligence. Previous clients say:
"What a great firm. I highly recommend Farmer & Morris. I felt comfortable and taken care of. I will take any legal problems I have to them. Thank you so much for all your help and caring." — Heidi Towns

"Attorney Gabrielle Valentine more than exceeded my expectations…She was easy to communicate with, and always quick to respond to any questions or concerns I had. I highly recommend her." — Jennifer Stevens
Your motorcycle accident case is important to our client support team. You can read more from satisfied clients on our testimonials page.
Our Law Firm Assesses Your Financial Compensation
Our motorcycle accident lawyer helps McDowell County clients who negligent drivers injured. The economic and non-economic damages we request for you include:
Medical expenses

Loss of income, including future earnings

Physical disability or disfigurement

Pain and suffering

Mental anguish

Emotional distress
At Farmer & Morris Law, PLLC, our case assessment team carefully documents the costs of your injuries and their related expenses. We also make sure your case gets the attention it deserves from your initial consultation until we resolve your case.
We File Your Potential Lawsuit on Time
After a motorcycle collision, your investigation and resolution timeline start with understanding the state's mandatory filing deadline. Because your accident happened in McDowell County, North Carolina's statute of limitations generally entitles you to up to:
Three years to file your personal injury lawsuit, per

G.S. § 1-52

Two years to file your wrongful death lawsuit, per

G.S. § 1-53
Our attorney will explain the potential timeline for settling your case when we handle your motorcycle accident case. They also will share why you must file by North Carolina's legal deadline and outline the risks of failing to meet your case's deadline.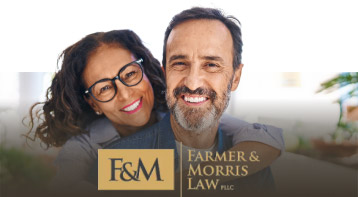 Our goal is excellence in legal representation, in every case, with every client and at every stage.

Contact Our Firm Today »
Get a Free Review of Your McDowell County, N.C., Case
You do not have to take on an at-fault driver or their insurance company alone. If you or someone you love is recovering from injuries after a motorcycle accident, we can help.
Our personal injury law firm will fight for the compensation the at-fault driver's negligence entitles you to receive. Call the Farmer & Morris Law, PLLC, team at (828) 286-3866 today to learn how our motorcycle accident lawyer can manage your case.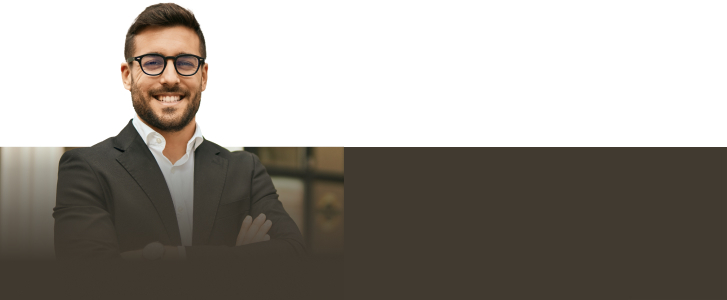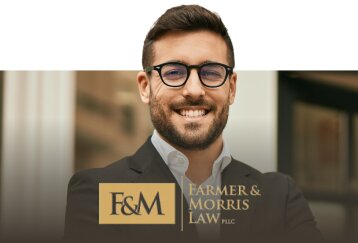 Contact our team today so we can fight to help you get the compensation you deserve.

Contact Our Firm Today »