Motorcyclists are more prone to experience severe and fatal injuries during accidents than other motorists, since there is no protective frame around a motorcycle to protect riders and passengers. When you sustain injuries from a motorcycle accident, it can impact not only your health, but also your career and finances.
Injuries that require long-term hospitalization or rehabilitation services can limit your ability to work and lead to excessive medical debt. Losing your income can make it more difficult to meet your monthly expenses, as well as pay your mounting medical bills.
A Spindale motorcycle accident lawyer can help you recover damages against the other driver to compensate for your financial costs and other damages. North Carolina G.S. § 1-52 requires all personal injury claims involving motor vehicle accidents to be filed within three years or else you will not be able to recover damages from the responsible party.
A lawyer can file a personal injury claim against the other driver and request damages on your behalf for:
Medical bills
Motorcycle replacement or repair costs
Lost wages
Prescription medication costs
Costs for medical devices
Mental anguish
Pain and suffering
If your loved one died as a result of a motorcycle accident, you may be able to recover damages for wrongful death, which can include funeral and burial expenses. Your claim may involve more than one liable party, as North Carolina requires all drivers to carry bodily injury and underinsured motorist coverage. If the other driver was working when the accident occurred (such as a delivery driver), a lawyer may be able to pursue damages against the driver's employer.
Personal injury claims involving motor vehicle accidents can be complex, as you have to prove that the accident caused financial loss.
For a free consultation, call Farmer & Morris Law, PLLC today at (828) 286-3866.
Determining Fault in Your Accident
Most accidents in North Carolina are caused by driver mistakes, such as:
Speeding
Tailgating
Failure to yield
Improper lane changes
Failure to stop
Intoxication
When you are involved in an accident, law enforcement will respond to the scene. Officers can interview witnesses and gather evidence related to the cause of the accident. If the accident occurred near cameras, officers may recover footage to see who the responsible party is. Police may require the other driver to submit to a sobriety test if they suspect the other driver is intoxicated. Once the police complete their initial investigation, they will send you a copy of an accident report. The other driver can be cited if they violated traffic laws.
What You Should Know About North Carolina Auto Insurance
Your insurance company will also investigate the accident, as will the other driver's insurance company. Insurance companies will review details of the accident and may request additional information. Since North Carolina is an at-fault insurance state, the driver who is found at-fault is liable, meaning their insurance company is the primary payor for covered losses.
N.C.G.S. § 20-279.21 requires vehicle owners to have an auto insurance policy that covers at least:
$60,000 in bodily injury coverage for two or more people
$30,000 in bodily injury coverage for one injured person
$25,000 in property damage coverage
Uninsured motorist coverage
Bodily injury policies cover things like medical bills and hospitalization costs. If your damages exceed the other driver's policy limits, you can often recover reimbursement from your auto insurance company. Underinsured motorist coverage reimburses you for bodily injury damages if they exceed the other driver's policy limits.
Contributory Negligence Laws May Prevent You From Recovering Damages
North Carolina prevents a party from recovering damages if they are partially responsible for the injuries. That means even if you are just 1% at fault for the accident, you cannot recover damages from the other driver. You may want to work with a Spindale motorcycle accident lawyer to ensure that the other party is deemed fully responsible, which can be difficult without legal representation.
You can use evidence such as witness testimony, police reports, and insurance investigation results to support your position that the other motorist is 100% responsible. If the other party offers you a settlement, make sure to have a motorcycle accident lawyer review it to ensure you are receiving just compensation.
If you suffered injuries in a motorcycle accident, call Farmer & Morris Law, PLLC today at (828) 286-3866.
Damages You May Be Able to Recover in Your Case
A lawyer can recover economic and non-economic damages from the at-fault driver.
Economic Damages You Could Pursue
Economic damages are ones that you can prove with documents like bank statements, receipts, and invoices. When injuries cause you to take unpaid time off from work, lost wages can be recovered because you can itemize how much income you lost as a result of your injuries. The costs associated with replacing or repairing your motorcycle are also considered economic costs, as are costs associated with procuring alternative transportation following the accident.
Unreimbursed medical expenses can become excessive, especially if you need extensive or long-term treatment. While your medical insurance may cover a portion of these costs, you may have additional out of pocket expenses. Medical bills—which can include prescription medications and co-pays—are also considered economic damages.
Your injuries may require the use of modifications in your home, which can be considered an economic cost if it is recommended by your treating doctor. Some injuries may require the use of medical devices, such as a cane or wheelchair. It is important to keep an inventory of your receipts and bills related to your accident so a lawyer can request the proper amount of economic damages. Economic damages are not capped.
Non-Economic Damages You Could Pursue
Non-economic damages include claims such as:
Loss of enjoyment
Loss of consortium
Pain and suffering
Mental anguish
Loss of affection
Non-economic damages consider how your injuries impact your future, such as whether you can work or engage in the same activities you participated in before the accident. If you are married or have children, non-economic damages take into consideration whether you can enjoy the benefits of marriage or parenthood. Severe injuries that cause the loss of an important bodily function can reduce your quality of life, which can lead to a loss of enjoyment. Since non-economic damages are unlimited in North Carolina personal injury cases involving motor vehicle accidents, you may want to consult with a lawyer after an accident to ensure your legal interests are protected.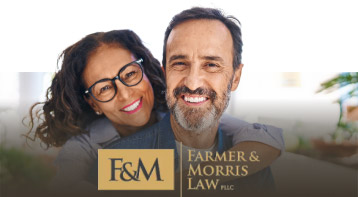 Our goal is excellence in legal representation, in every case, with every client and at every stage.

Contact Our Firm Today »
Call Our Firm Today to Learn More or for a Free Consultation
Getting hurt in a motorcycle accident can lead to devastating injuries. Injuries may reduce your quality of life or limit your ability to work, making it essential to discuss your case with a Spindale motorcycle accident lawyer, as you may be entitled to financial compensation.
Call Farmer & Morris Law, PLLC today at (828) 286-3866 for a free personal injury consultation.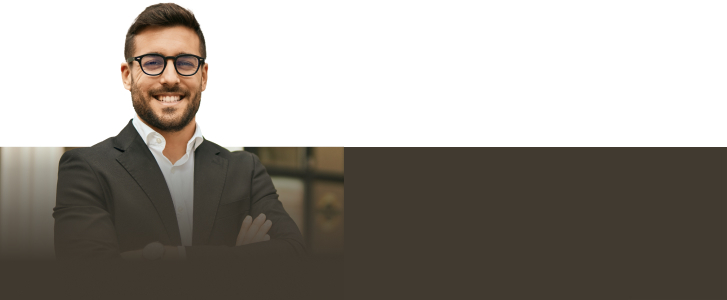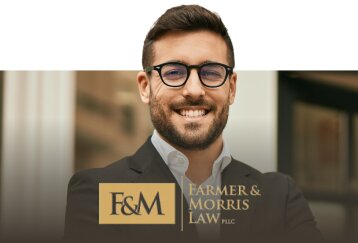 Contact our team today so we can fight to help you get the compensation you deserve.

Contact Our Firm Today »